May CD of the Month: Michael Whalen's Our April Tigers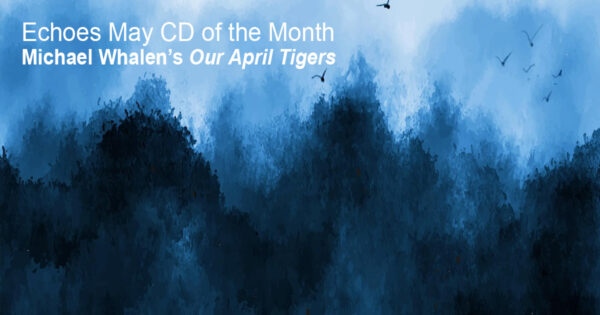 Keyboardist and composer Michael Whalen is someone who has been around Echoes for a long time. We've been hearing him with his nature documentary soundtracks on the Narada label in the 1990s and his first ambient album, Night Scenes, released in 1996.  Since then he's authored scores of albums ranging from solo piano to ambient piano, electronic orchestrations and hard fusion.  Last year, his album, Imaginary Trains was an Echoes CD of the Month. Now his latest, Our April Tigers, is the CD of the Month for May 2023.  It's a fascinating and seductive album with an all-star cast of musicians including electric bass icon Michael Manring, Indian percussionist Karsh Kale, film composer and guitarist Michael Brook and trumpeter Jeff Oster.  It's a beautiful, intuitive album, that belies the fact that none of the musicians ever played together or even knew what to play.  We ride the tiger with our May CD of the Month on Echoes from PRX.
© Copyright 2023 Pennsylvania Public Radio Associates, Inc.
As an Amazon Associate, we earn from qualifying purchases.