Echoes Online: Full Service
(see current subscription-only shows)
Billed Yearly
$10.99/month ($131.88/Year)

order
Billed Quarterly
$12.99/month ($38.97/Quarter)
order
Billed Monthly
$15.95
order
One-week trial membership
$2.99 (Converts to a recurring monthly subscription after the trial period)
order
3-month Gift subscription
$38.97 (1-time)
order
Still not sure?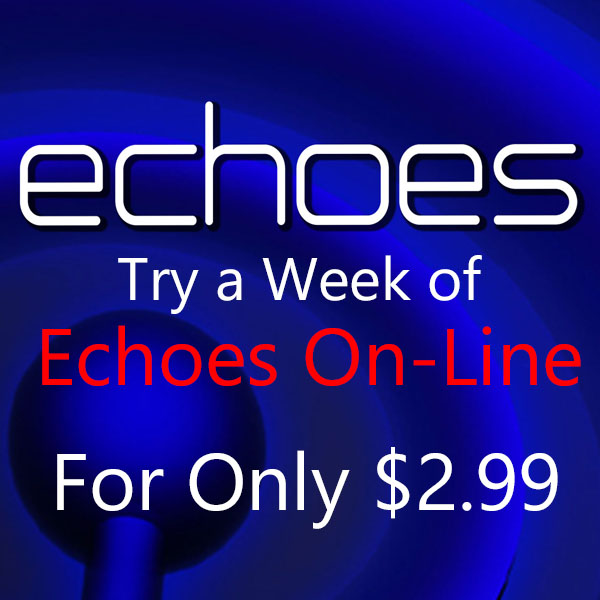 You can try a week of Echoes Online for only $2.99.  After your trial week, your account will switch to recurring monthly billing. You can cancel at any time, but we know you won't because you'll love Echoes Online, all the time.
If you need to cancel your Echoes On-Line service, click through to Epoch: https://epoch.com/en/index.html.
Epoch Transaction Services provides real-time check and credit-card processing services for this web site. Apart from providing such services, it is not affiliated in any way with this web site. The Web Site is solely responsible for its content, the content of any promotional material it may distribute and the means of distribution. Please contact Epoch with any questions or for information regarding billing and account information.
For all other information, please contact Echoes Online directly.