Talitha Rise's "An Abandoned Orchid House" is Echoes August CD of the Month
by John Diliberto 7/30/2018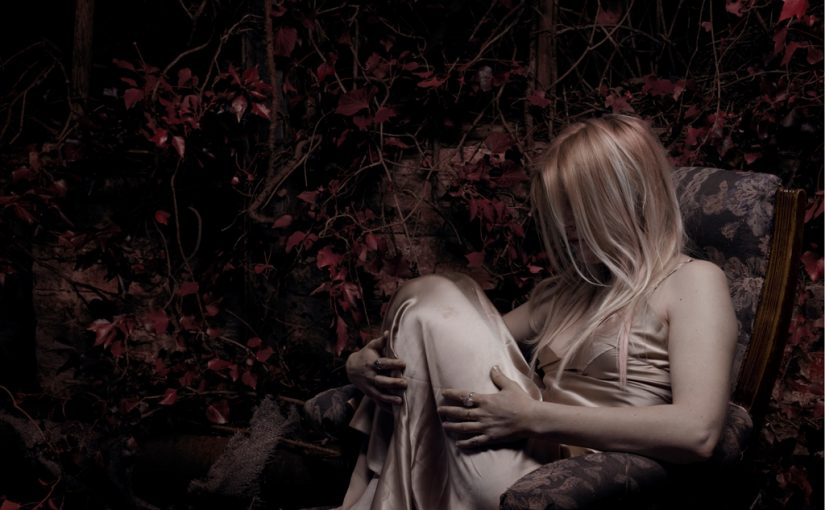 In the deluge of music that has poured through Echoes this year,  one album has been truly magical:  An Abandoned Orchid House by Talitha Rise. It's the most perfect recording I've heard this year, maybe in a couple of years. An Abandoned Orchid House is an album that embodies the authenticity of British folk music, leavened with moods from the pastoral side of progressive rock and dusted with world music elements that sound like this is where they always belonged.
And then there's the voice of Jo Beth Young. Talitha Rise is the creation this English singer whose pristine vocals reveal a depth of expression reflecting her 41 years on the planet. Anguish, joy and loss roll through her powerful singing, emotions turning on a lilt, a shudder or a shout.
"Orchid House" opens the album and sets the scene. It's the most lyrically minimal track on the album, almost a haiku, in which the imagery of a desolate orchid house fills in the blanks of decay and neglect. Over the course of the albums 10 songs, Young fills that orchid house with lost flowers, forsaken souls and spiritual yearning.
The name Talitha Rise comes from the bible, when Jesus brought a child back from the dead with the words, "Talitha, koum" translated from Aramaic as "Little girl, I say to you, get up!"  Given the origins of the name, it's no surprise that spiritual imagery suffuses her music. On songs like "The Chapel Bell," a plea from someone lost and desperate, Young's spare piano signals desolation, as her voice echoes into the abyss, imploring God to come walk with her. But ultimately, God doesn't come, and she finds her own way out of the dark.
When I thought he wouldn't come for me.
I surrendered deep into the sea.
I shook all my demons out.
With that, the song ends on a triumphal note of clangourous bells, chimes and piano, sounding redemption.
Mortality weighs heavy on Young in the song, "Incantation." It's about a childhood friend who committed suicide a few years ago. The music is ethereal, opening with church-like echoing choirs, bowed psaltery, moaning cello, and the West African riti, a violin ancestor played by Juldeh Camara that sounds like it's opening a rift into another world. Although Young says she isn't religious, it is the most religious song on the album as Young implores:
Let us lift you up and release you to the hand
God is dealing, God is dealing.
Let us pull you out of the underworld you're in.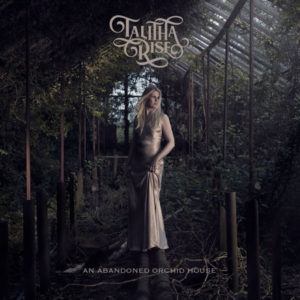 Much of the albums sound comes from an unlikely source: Martyn Barker, the drummer with the 80s new wave group, Shriekback, a band that brought a tribal electronic sound to new wave. With Talitha Rise, he taps a more subtle and nuanced side. The arrangements on An Abandoned Orchid House are elaborate and diverse. Elements of English and Irish folk music, psychedelic pop, world music, especially from the Middle East, decorate Jo Beth Young songs. "Twisted Tree" features pounding ethnic percussion alongside electric lead and e-bow guitar from Peter Yates.
Barker is responsible for the music of "The Lake'" the heaviest piece on the album. He wrote the music track but while Young mostly plays acoustic guitars and bass on the album, she whips out a screaming electric guitar solo in this song about surrender to the great beyond, past the veil.
People have compared Jo Beth Young to Stevie Nicks, but she sounds nothing like her. Yet, a few of these songs, including "Valley," would make great Fleetwood Mac tunes. Barker launches it into a desert caravan groove with Hang-drum and Middle Eastern percussion, sitar, backwards electric guitar and Ella Parkington's Irish fiddle playing.
You will want to surrender to this album and wrap up Jo Beth Young in your arms as well. It is a perfect song cycle that touches the spirit while enveloping you in a world of sound.  It compels you to listen to the very end. Talitha Rise's An Abandoned Orchid House will lift you up.