Ane Brun's Echoes CDs of the Month: After the Great Storm & How Beauty Holds the Hand of Sorrow
by John Diliberto 11/30/2020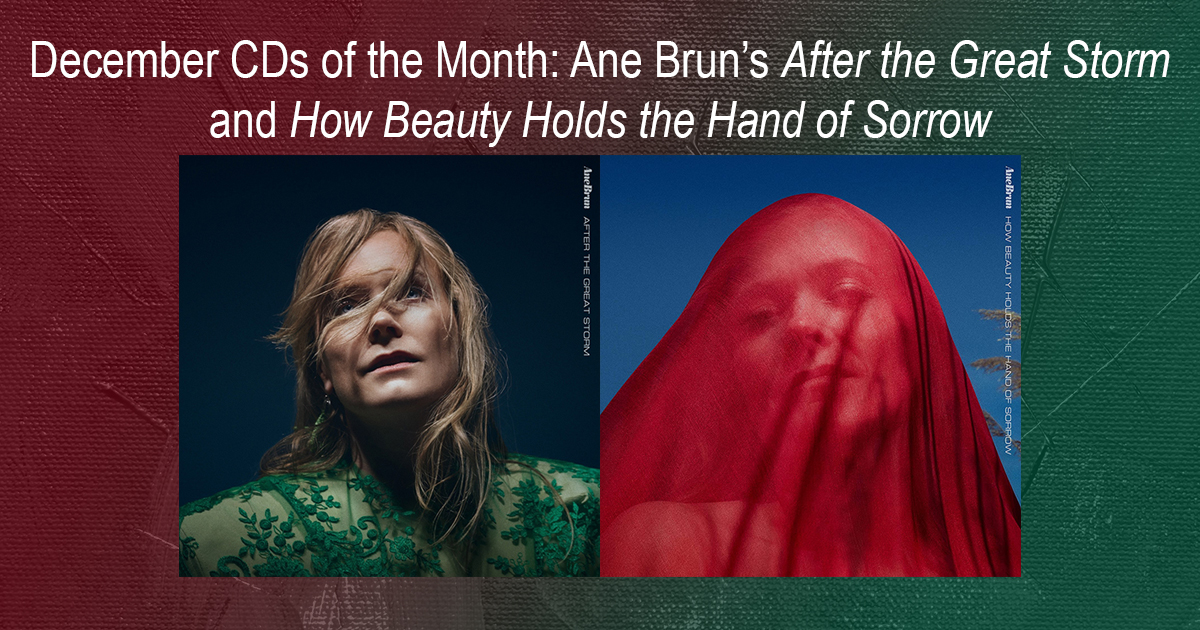 Norwegian singer Ane Brun has been captivating us for several years now. She sang with Peter Gabriel on his tours and on the version of "Don't Give Up" that appears on Gabriel's New Blood album. As a solo artist who released her debut in 2003,  she started out as something of a conventional singer song-writer, inspired by Nick Drake, Leonard Cohen and Joni Mitchell, but she's evolved over the years into a chamber brand of dream pop that is sometimes acoustic and sometimes electronic. She's just released two albums that reveal both those sides, After the Great Storm and How Beauty Holds the Hand of Sorrow. We couldn't pick just one, so they are both Echoes CD of the Month for December.
It was originally supposed to be just one album and you might recall me announcing on-air the advanced singles as coming from "an as-yet-untitled-album." It turns out that Brun was approaching similar themes with very different sonic architecture. One was based in piano with strings, the other based in rhythm loops, sequencers and electronic melodies, sometimes bordering on EDM.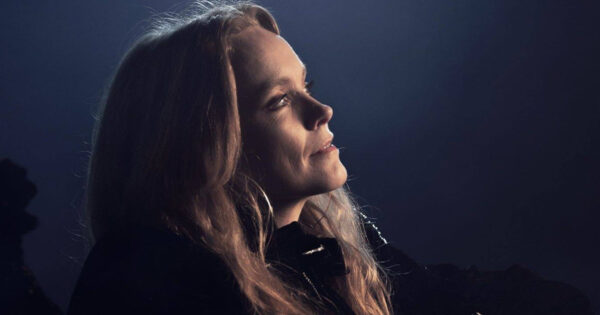 Several songs were inspired by the passing of her father a few years ago, like "Last Breath" and "Lose my Way" from How Beauty Holds the Hand of Sorrow. These songs are heartbreaking, but Brun holds back the emotion, letting the melody and string arrangements handle a lot of that painful weight. "Lose my Way" was co-composed with Dustin O'Halloran. Brun's voice here recalls Billie Holiday. It's a head-voice that gives her soprano a shallow resonance, a little bit clenched, but without the child-like aspect Holiday would bring. Instead, Brun's is a knowing voice.
Many songs on How Beauty Holds the Hand of Sorrow are darkly melancholic, but a few tap into joy like "Song for Thrill and Tom" and "Trust", the latter about her new found romance. It's the closest Brun gets to a puppy-love song.
After the Great Storm takes a more existential approach and looks at broader questions that are explored more personally on Beauty. The tonal palette is edgier and more driving, sometimes in a menacing way, sometimes in a joyful one. "Take Hold of Me" is set on an ostinato sequencer line that surges forward as Brun asks the big existential questions. The first lyric, "My existence is screaming," is an opening line of Thomas Pynchon dimensions. It's a hymn to the universe, but not expecting an answer. By its conclusion, it's reached EDM dance floor intensity, ending on a celebratory note: "Take Hold of me. Keep this energy steady."
The title track is an ominous one with siren-like synths crying out over a march of doom groove. It's actually inspired by her last bout with lupus, a debilitating, chronic disease that flares up at different points. It's a contrast to the lyrics, which are spare, haiku-like reflections of epiphany and joy you would feel after a great storm.
Do you recall
That year, that fall
After the great storm?
When you found Everything
Overwhelming, magical
Lupus also is an undertone to a song called "Honey" which opens the album. It's inspired by letters and a cassette tape she shared with a pen pal when she was only 12. The experience took her back to a more innocent time and you can hear that reflected in the chugging trip-hop groove and lyrics like "I can promise you, you'll make it through / And I know that 'cause I am you (you, ooh)" The video for "Honey" opens with a CD being inserted into a boombox and Brun dancing through Oslo's city streets, headphones on, in ecstasy.
It's rare for an artist to make a single perfect album, but Ane Brun has done it with two recordings. Each is sonically different, but united by Brun's yearning voice, lyric introspection and unerring sense of melody. How Beauty Holds the Hand of Sorrow and After the Great Storm are both the Echoes CD of the Month for December. Ironically, most of the album was written in 2019 isolated in a summer cabin in Norway.  Coupled with the loss of her father, it seems strangely prescient for these horrendous times. But Ane Brun brings the light to end a dark year.