The Best Ambient/Electronic Albums of 2021: The Echoes Top 30
by John Diliberto 12/29/2021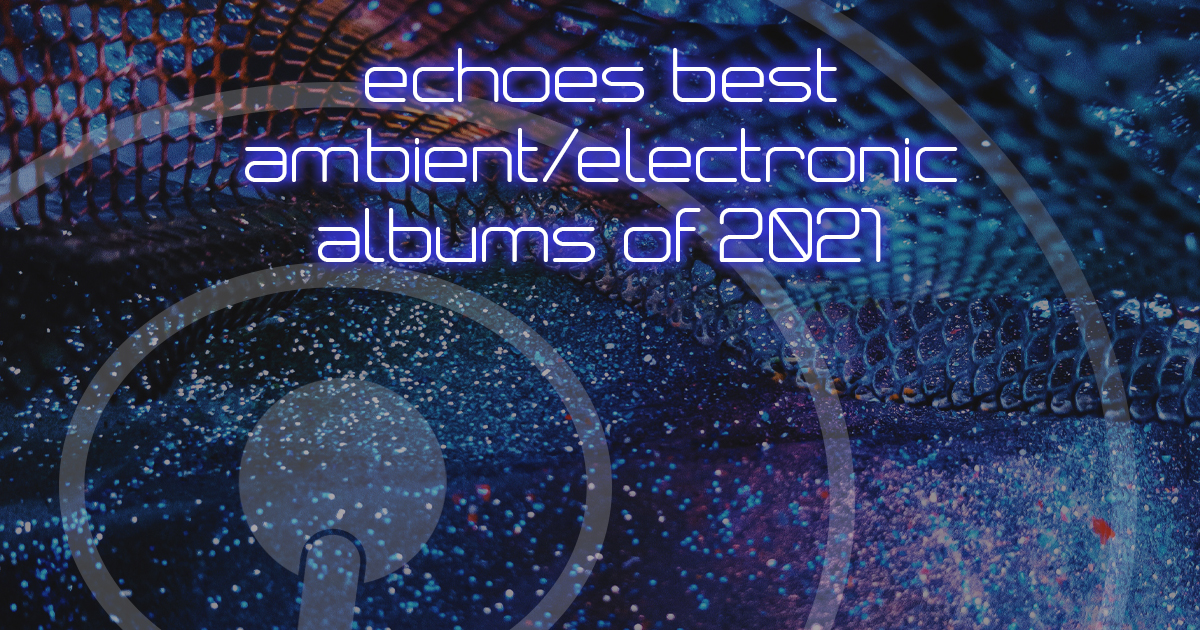 See Spotify Playlist Below
As 2021 draws to a close, I bring you the Best Ambient-Electronic Albums-The Echoes Top 30.  The first ever such list.
It's no news that 2020 and 2021 were marked by the Covid-19 Pandemic and so many of these albums were born in pandemic isolation. Now, in actuality, most of these artists are working in isolation already since they are mostly single-musician works conceived in home studios and bedrooms. But the pandemic laid an even heavier shroud over these musicians. You can hear it in the ambient-noir of Marconi Union's Signals, the murky wistfulness of Bob Boilen's Hidden Smiles and the mournful refrains of Hammock's Elsewhere.
But several artists found joy, exuberance and affirmation in electronic sounds, like Steve Roach's ecstatic Into the Majestic, Bill Nelson's jangly Dazzlebox, Shpongle's bizarre-world Carnival of Peculiarities and he glistening melodies of The Great Northern's Nocturnes, our forthcoming January CD of the Month.
This list is not like a lot of other lists. Intrinsically, all "best of" lists are circumscribed by what music the listers were exposed to and personal, subjective tastes. And in our case, it's constrained by what we play on Echoes. We share absolutely nothing with Pitchfork's Highest Rated Ambient Albums of 2021, nor Bandcamp's Best Ambient Music of 2021. We share only one artist, but not album, with PopMatters 11 Best Ambient Albums of 2021. Electronic lists have pretty much been taken over by dance/EDM records.
There's no criticism here. I've already discovered some good music on these other lists that I'm seeking out for the show. But Echoes 30 Best Ambient-Electronic Albums for 2021 is truly like no other. See the Spotify Playlist below.
The Best Ambient/Electronic Albums of 2021:
The Echoes Top 30