Kevin Keller's Shimmer-Echoes October CD of the Month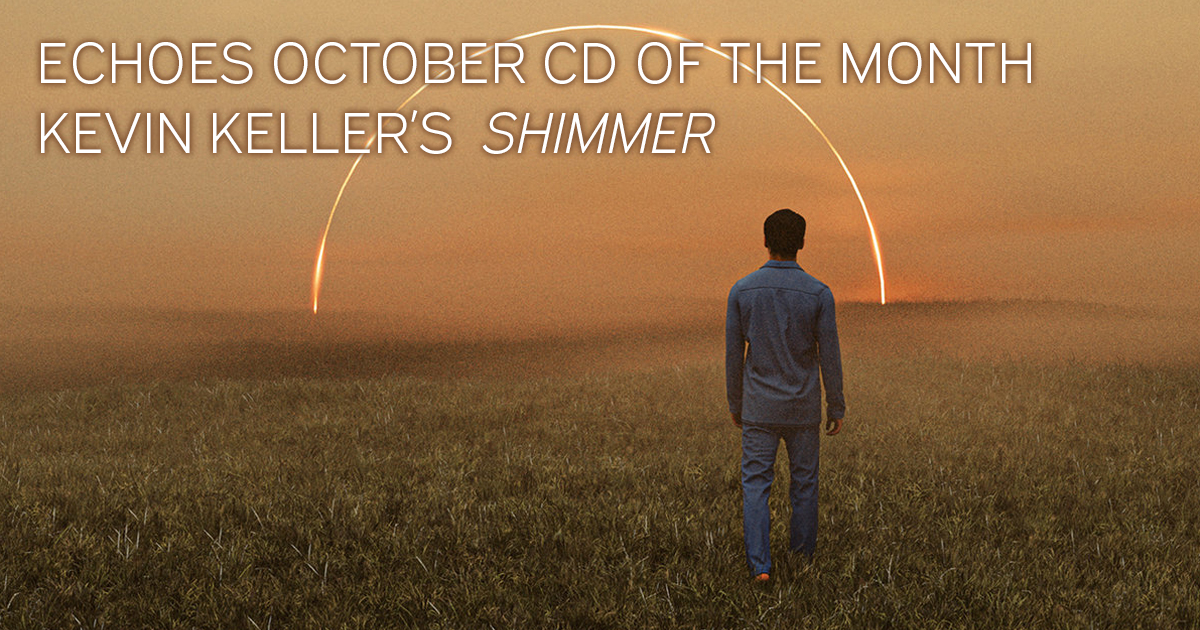 Kevin Keller released his first album, The Mask of Memory in 1993. Some 16 albums later, his evolution over nearly 30 years and about a dozen albums has been just that, an evolution. He doesn't jump on trends or adopt the latest technology, but he has crafted his own distinct sound that has deployed in many permutations from pure acoustic chamber works to pure space electronics, but it's always Kevin Keller. At the heart of this artist is Ambient Chamber Music. Initially inspired by the Harold Budd and Brian Eno collaborations, he's evolved his own take that, built around memories and melody.
Shimmer is his latest release, following up on 2020's The Front Porch of Heaven, it's another ambient chamber music beauty. But this time he took a different approach. He recorded following the RPM Challenge this past February. That asks musicians to create an album in one month. There's no reward or trophy for completing it, just a finished album. He did it with the help of fans who gave him suggestions along the way.
I would have thought that would make a mess but Keller's personal aesthetic is too powerful. But he did incorporate some of their best ideas. and one even contributed music to the track, "Delta."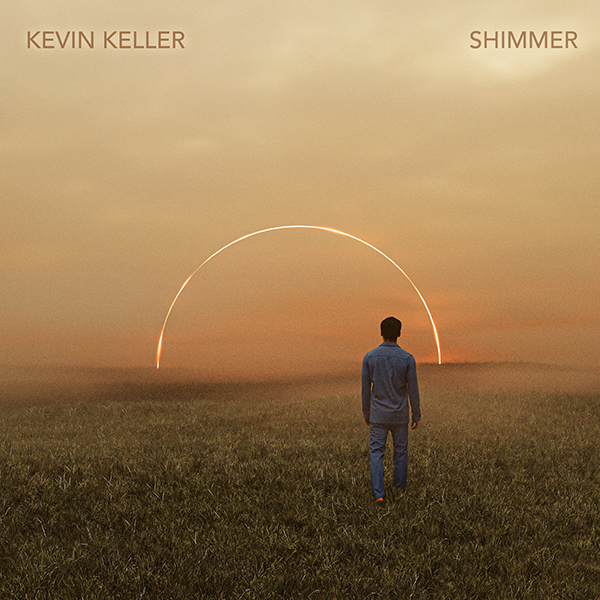 The opening track, "Orchards", set's the table with a piano-driven groove that reminded me both of Steve Reich and Conlon Nancarrow. Around this piano, Keller builds up interlocking sequencer patterns using vintage analog synthesizers. A flute-like synth melody flies over it all, calling to the heavens in what might be Keller's most energized track ever.
A couple of tracks have a sequencer drive to them, consciously recalling classic Berlin school sounds without directly aping them. "Riverbend" in particular, has a contrapuntal sequencer line going with insistent light snare brushes while a reverb-drenched piano arrays melodic drops in space, moving through the stereo spectrum. "Bridges" shares that quiet drive with a pair of chasing barber pole sequencer lines and a spare, melody.
There are also a few heartbreakingly beautiful tracks including "Inverness", "Ithaca" and "Delta." "Ithaca" is based around a spare, pulsing sequencer ostinato that phases through a pinging electric piano. The album closer, "Delta, is based around a poignant piano theme that could've stood on its own, but Keller shrouds it in a gentle sound field of breathy, distant synthesizers and processed electric guitar ala the Cocteau Twins. It's a beautiful album closer.
There is something nostalgic and maybe even a little quaint about Shimmer. The upright piano sound he employs takes us to a pre-electronic time while the electronics themselves recall the glory days of space electronics in the 1970s and ever early electronic experiments, when nothing was "in-the-box." It's also fueled by memories, both music and personal, going back to Keller's youth in Sacramento, CA. That's where titles like "Orchards" and "Riverbend" come from.
Kevin Keller is usually out-of-the box and Shimmer is another high-water mark for him alongside his albums, In Abstensia, The Front Porch of Heaven, La Strada and Ice Worlds. The last two were both also Echoes CD of the Month picks.