Lanterna Travels Ambient Country Roads with Hidden Drives, Echoes July CD of the Montn
By John Diliberto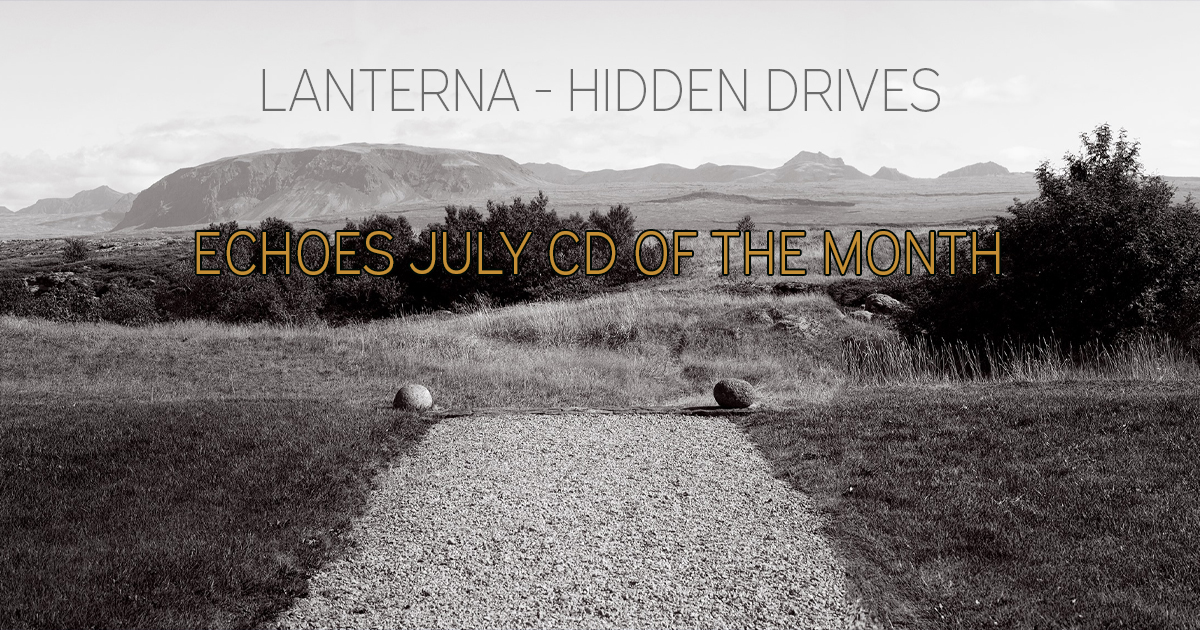 It's been six years since Lanterna released a new album and Hidden Drives is a welcome return. Lanterna was at the leading edge of Ambient Americana. It's a sound passed down from Ry Cooder's Paris, Texas through Brian Eno's Apollo, Bruce Kaphan's Slider and mostly recently emerging in groups like SUSS. While bands like SUSS use extensive and sophisticated electronic processing of their guitars, Lanterna remains committed to using simple reverb and delays to refract his melodies. As far as I can tell, he doesn't even use loops, although his overdubbing lends that effect. His technique results in pastoral landscapes that manage to be organic and born of the earth, but also head into psychedelic reverie.
Lanterna is guitarist Henry Frayne, who started out in the shoegaze bands Area and The Moon Seven Times before striking out on his unique brand of Ambient Americana in the 1990s. It was less ambient in the beginning; more twang guitar drive. But he's evolved it over the years, using delayed guitar and reverb as his primary compositional tools. Hidden Drives sits right with some of his best albums.
Hidden Drives opens with the un-Lanterna-like sound of long sustained lines, weaving in slow motion on "Aix". It's more Robert Fripp soundscaping than Lanterna twang. It's not a harbinger of what's to come, but more of a meditation before it all happens. And what happens is one of the more propulsive songs on the album. The title track harkens back to Lanterna's eponymous debut with a much rawer sound that was less ambient, more instrumental rock.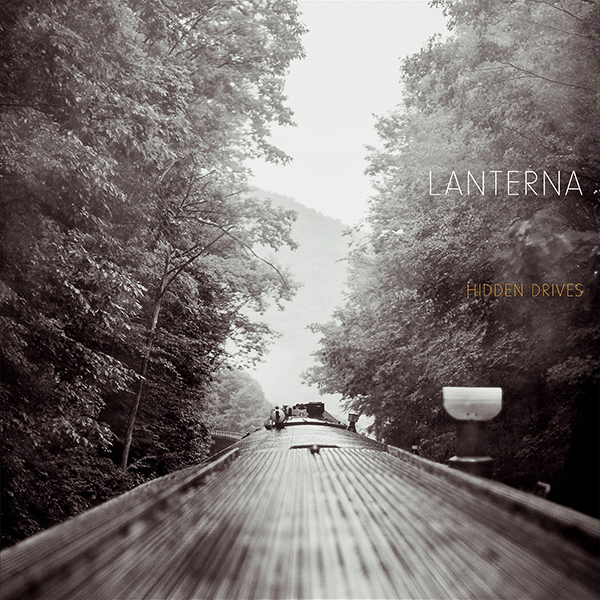 But that Lanterna delay-drenched sound returns with "Cupola." It's an enveloping, lysergic track that has echoes of U2 guitaristsThe Edge, who defined that rhythmic delayed guitar sound. It's an idyllic piece of interlaced guitar arpeggios. A low-mixed bass line joins before the drums kick in and drives it to a peak.
"Cupola" is one of five songs on the album that have two versions. The second version, called "Cupola (University Avenue)" abandons the drums, replacing them with surging synth pads that give a more quietly powerful climax.
While "Cupola" works great both ways, I have to confess that the drumless versions of some of the other tunes appeal to me more than the more rocking originals. Take "Maine 262." The first version is a nice languid ride down a highway, the drums pushing just behind Lanterna's lazy-day strumming and slow guitar arpeggios. But the version called "Maine 262 (Appleton Ridge}" seems to rise above the road, jettisoning the drums, giving the track less of a crescendo, instead ascending high into the clouds.  "Muscle Ridge" on the other hand, benefits from the drive of Eric Gebow's drums. They give the track forward motion, and like "Maine 262," drive it to crescendo.
The state of Maine provides a lot of inspiration for the Illinois-based  Lanterna, followed closely by California which is represented with rolling and tumbling track, "Redwoods.
Like many guitarists tapping country twang, Lanterna's inspiration for that sound comes more from surf guitar and Ennio Morricone's spaghetti western scores than actual country music. But "Chagrin Boulevard", definitely hits that country/folk mood more than most tracks, as Frayne strums out a rhythm that could be a country song, but slowly, he begins dropping glistening accents and reverb-laced leads, and the song slowly evolves into a meditation.
The album proper concludes with "Flags," an epic piece despite being just guitars. It begins with a lonesome echo guitar arpeggio and ambient dust trails, before the rhythm guitar comes in, churning an insistent groove as that same sustained guitar we heard on the first track emerges to reach a quiet hilltop.
Lanterna's Hidden Drives doesn't bring much new to his concept, which is a little surprising since it's been six years since his last album. But then, it took him nine years to make the album before that. It is, however,  a sound that seems right for these times, one made up of a few simple elements, but crafting an organically complex music that plays like the soundtrack for the view outside the window of your car, or down the Hidden Drives of your mind.
Read our review of Lanterna's previous Cd of the Month, Backyards.
THE END