Echoes Top Ten Songs for 2016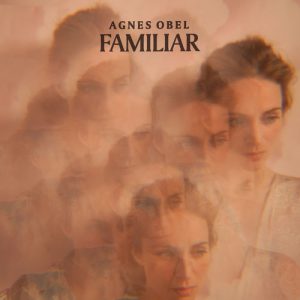 Written by John Diliberto on December 6, 2016
As I've mentioned in previous Best Song lists, when I think of songs, I usually think of a tune with a singer and not an instrumental track. So this list leaves out a lot of people who will definitely be in the Top 25 Albums list which comes on December 12.
ECHOES TEN BEST SONGS OF 2016
1-Miranda Lee Richards – "First Light of Winter"
I fell in love with Miranda Lee Richards this year. It was hard to pick a song from her album, Echoes of the Dreamtime, Echoes CD of the Month in March. I had "Colours So Fine" as the #1 Summer Song of 2016, but for best song I went with the darker "First Light of Winter," with its reverbed drenched guitar riff and existential themes mixing images of depression and Hurricane Katrina. As I've said many times, this would be the perfect opening for HBO's True Detective.
2-Agnes Obel – "Familiar"
From her November CD of the Month, Citizen of Glass, Familiar was the first single and remains my favorite. A song about a ghostly love affair, it's centered by a gorgeous earworm madrigal chant that I thought was a male choir, but turns out to be Obel pitched down. Haunting, beautiful and unforgettable.
3-OnDeadWaves – "Dead Balloons"
Like Miranda Lee Richards' "First Light of Winter," this song comes up out of dusty south western landscape. But their whole album is like this. OnDeadWaves is Polly Scattergood and James Chapman of Maps. "Hollow" talks of life on the bottom dive-bar rung of music where there's no place to go and no direction home. "Hollow are my angels," they sing in close, throaty harmony in this paean to empty promises.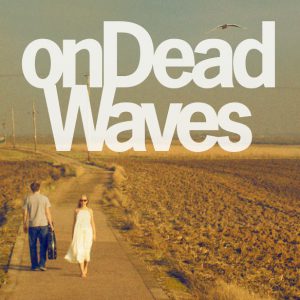 4-Weyes Blood – "Diary"
Weyes Blood's Natalie Mering is a young singer, but not so young, and singing a bit beyond her years. This song from her album, Front Row Seat to Earth, is about abandoned paths and lost opportunities that builds on a six-note arpeggio from a quiet, intimate reverie to an epic crescendo. An amazing voice.
5-Just A Gent – "Rolling Dice"
Just a Gent is Australian producer Jacob Grant who is still in his teens. This EDM suffused ballad from his album, Stories to Tell, uses singers Joey Chavez and Ella Vos to striking effect, especially Vos' Rhianna-like chorus. I could not get this simple love song out of my mind.
6-Ray LaMontagne – "Homecoming"
Ray LaMontagne's album, Ouroboros was a revelation and this song sums it up. LaMontagne harkens back to the wistful introspection of Nick Drake in his vocals and lyrics, but there's also a touch pastoral psychedelia. Homecoming is dark and haunting while at the same time talking about the simple joys of life and home. The entire album is devastating.
7-The Breath – "Tremelone"
This is the last song on the debut album by The Breath, Carry Your Kin. This British ensemble is steeped in English folk but their sound is much more rocking centered by the powerhouse voice of Irish singer Ríoghnach Connolly, who also sings with Afro Celt Sound System. This song has a cinematic sweep driven by Connolly's voice.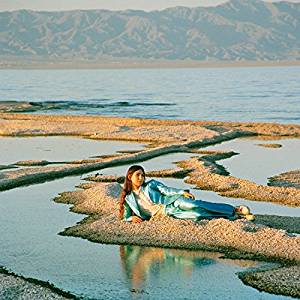 8-Morgan Delt – "Some Sunsick Day"
Morgan Delt had me at the rippling "Runaway" keyboard riff and chugging guitar. This psychedelic drenched song would have been perfect at the UFO Club or Fillmore in 1967. It made by Top Ten Summer Songs of 2016 list. And despite its summer mood, there's actually a darker theme going in the lyrics.
9-Ane Brun – "Signing Off"
Swedish singer Ane Brun released a beautiful album this year, When I'm Free. This minor-key song sounds like it might be about suicide on a glancing listen, but it's really about her giving up her fears. A simple reverb soaked acoustic guitar over a spare organ pad, it is a heartbreaking song despite it's positive message.
10-Tor – "Days Gone"
This might be the simplest song on the list, a haunting electronic song by this Canadian musician from his album, Blue Book. It is almost all hook, a simple four-word phrase, "Two days are gone, ah, ah, ah ah" that is stuttered, cracked and delayed through an insistent, downtempo electronic groove. Don't listen. You won't get it out of your head.
Here's a Spotify Playlist.
Save