Enigma's Erotic Church in Echoes Podcast
Podcast: Play in new window | Download
Subscribe: RSS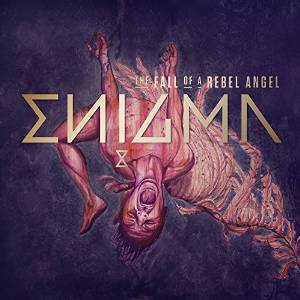 It's been 25 years since Enigma debuted with their hit album, MCMXC  A.D. It was a recording that mixed Gregorian chants with space synthesizers and heavy breathing female vocals. There's been 7 albums since then, but it's been 8 years since the last one, Seven Lives Many Faces.
Now Enigma creator Michael Cretu has returned with a new album, The Fall of a Rebel Angel that pays homage to the first in every way. For The Fall of a Rebel Angel, Cretu created a story based on an angel's fall from grace, retaining the biblical references of the earlier albums. He wrote the story with German lyricist and librettist Michael Kunze who has produced several musicals and hit records, especially in the disco era. Their story tells of a man's surreal journey of discontent, remorse and redemption.
The bonus edition of the album features Michael Kunze's spoken word story with entirely different, more ambient music backing. But, the main album is quintessential Enigma. Enigma is a project that takes personality out of the music. For Michael Cretu, Enigma is a sound.
Notable Quotes:
"I intend to create my own way of of music, of electronic music and instrumental and electronic music. And that was the moment when Enigma was born."
"I want to avoid all the sound elements which are included in in hit music nowadays. . . So I have to listen to everything that's going on."
"With Enigma, the star is the sound. And everybody around is just somebody who helps to the whole to become as I have it in my mind."
With it's mix of religious imagery, horror movie organ and fun-house mirror sound manipulations. Enigma's The Fall of a Rebel Angel is a nightmare of a journey.
The latest album by Enigma is The Fall of a Rebel Angel, out on Republic Records. You can listen to Cretu speak about it in the Echoes Podcast.