Hans Christian's After the Fall Echoes CD of the Month.
by John Diliberto 2/3/2020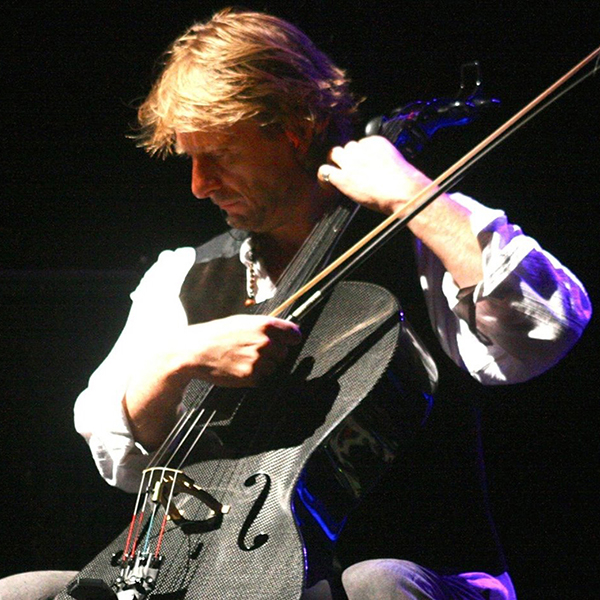 Echoes February 2020 CD of the Month
Hans Christian – After the Fall
Some albums are a journey. And the great ones have moments of both darkness and light, remorse and redemption, pain and joy. Hans Christians' After the Fall has all of that in a collection of electro-acoustic expanses that border on symphonic.
Hans Christian is a veteran artist. He is a classically trained cellist from Germany who emigrated to Los Angeles where he became a session musician recording with Robbie Robertson, Sparks, and Victoria Williams among others. But he had his own voice that was neither classical nor rock. He began sculpting one-man solo works of looping cello, electronics and ethic touches on the albums Phantoms and Surrender. A few years late he formed the duo Rasa with singer Kim Waters. They created a string of six beautiful albums, between 2000 and 2007, one of them, Temple of Love, an Echoes CD of the Month. Rasa ended, but Christian kept going with several eastern-inflected journeys, three of which were CD of the Month picks, You Are the Music of My Silence with guitarist Harry Manx, Hidden Treasures, and in 2015, Nanda Devi.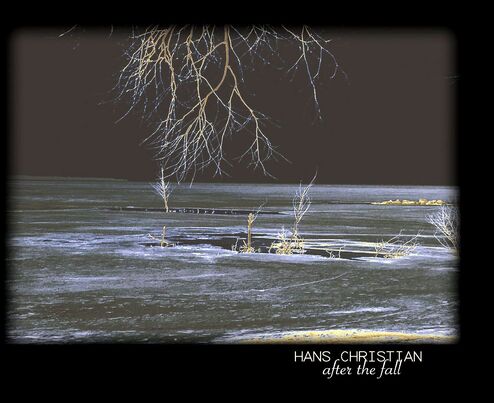 With After the Fall, Christian moves the eastern elements into the background. They are present, and eastern phrasing is part of his cello vocabulary, but they're more subtext than text. In their place is Christian's earlier sound which emerges on the opening track, "Cryogenic Dreams," with a swirl of darkly-textured electronics, gurgling sequencers, and a groove that merges merging electronic beats with a looping tabla rhythm that itself becomes electronic in its affect. "Cryogenic Dreams," as its title suggests, creates a suspended state of elements unmoored in time, floating across his liquid landscape. Other than the tabla, there are no eastern sounds and I don't think there's a cello in there either unless it's tuned-down into the submerged drone.
Christian creates an immersive space with each composition, a sound world full of liquid shifts of mood and perspective. "TransMutate" brings in more darkness with a looped middle eastern percussion groove and sighing harmoniums surround a searing solo that could be cello or sarangi, a bowed, stringed instrument from India. His free solo over these throbbing grooves dances in ballet-like pirouettes. I keep picturing the rave scene in The Matrix Reloaded.
Some of this sound harkens back to Christian's 2014 album, Hidden Treasures, in its use of electronics and darker moods, but After the Fall goes further. The title track, an 18-minute epic, begins with a single, deep water-drop that becomes washed in swirling electronics and rumbling percussion. The music sounds like it's emerging out of a fog, melodies revealing themselves through the haze. At about 8-minutes, an eight-note sequencer pattern reveals itself and the synths go into a higher glissando wash, only to fall back into the dark abyss with the water drops and distant rumbles creating the feel of a dark cave with no exit. Just as there seems to be no hope, Christian opens up the skies with a gorgeous cello soliloquy over sustained synth pads, offering hope and maybe redemption in the darkness.
You can hear Christian's time growing up in the church showing up on After the Fall . His father was a minister in Germany and Christian spent his youth in the sixties and seventies absorbing in the church's gothic and haunting spaces. He brings that sense of awe and foreboding, not to mention the reverberant echoes, to After the Fall
There is a sense of space and imagery to Christian's music that many might call cinematic. That's most evident in "Spyres of Desires," whose pensive intro could be the opening of a horror or action film or the moment leading up to crucial, dramatic event
After the Fall isn't a cello album like a few of Christian's other recordings, but the instrument is featured in beautifully emotional solos on tracks like "Flutamin" (i.e. flute in A minor) and "Momentarily" something of a star turn for Christian, framing a long, free-wheeling cello solo in ethereal, swirling ambiences.
Hans Christian doesn't leave you in this beautifully immersive but often roiling space. He brings you out with a surging groove and multi-tracked cello over a spare piano motif on "Reaching Back." It's a joyful and triumphal ending to this engrossing journey.
Hans Christian's After the Fall is an ambitious and detailed aural painting with sound design and musical elements revealing themselves on each subsequent listen. It's an album to be immersed in over and over again.
Hear Hans Christian in the Echoes Podcast.from 2016
Read review of Hans Christian's Nanda Devi.
Read review of Hans Christian's Hidden Treasures.