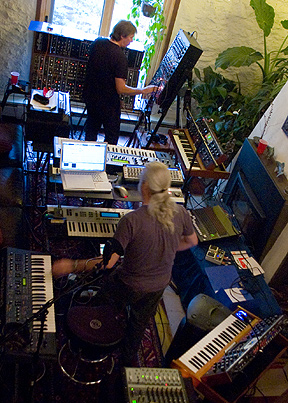 We were saddened to learn of the passing of Mark Shreeve, the pioneering English electronic musician.  We'd interviewed Mark several times, and in 2009, he came over to the states with fellow electronic musician Ian Boddy, to perform concerts for Echoes, Star's End, and The Gatherings.  Outside of Philadelphia, in the large two-story great room of Alpenhof Bed & Breakfast in Media, Pennsylvania, Shreeve Ian Boddy, arrayed a mass of electronic keyboards and modular synthesizers to rehearse, and it was there that they performed for Echoes.
Mark Shreeve and Ian Boddy started recording separately in the early 1980s when they each released their first recordings on cassette tapes.  In addition to solo recordings, Shreeve also worked with his band, Redshift.  Ian usually records solo or in duos, releasing his music on his DiN Records label.  As ARC, they represented the state of the art in retro-space music, creating trance-like sequencer journeys with bass lines that twang like cosmic rubber bands and atmospheres that reach for the sky.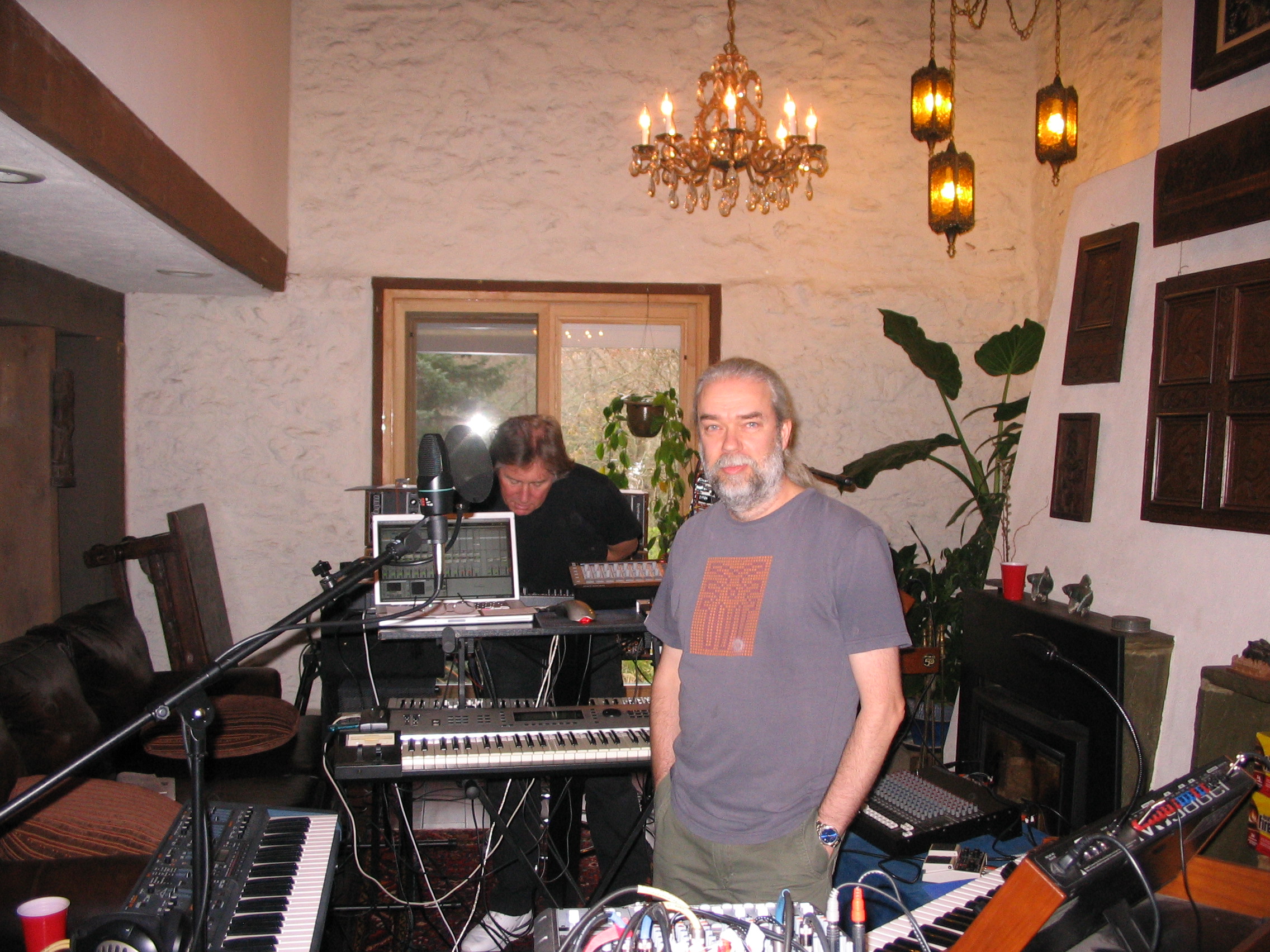 In these days when so much live electronic music consists of a guy staring into the light of a laptop screen, it was a joy to watch Mark Shreeve bounding about his large modular synthesizer throwing switches,  moving patch cords, and twisting knobs, shaping and shifting his interlocking cycles of sound in real-time.
In 2009, Arc played their first US concerts ever in Philadelphia and several of those performances were released in various forms.  Their piece "Rise" from this Echoes session appeared on Dream Logic: The Echoes Living Room Concerts Volume 16 (sadly, out-of-print.)  They also  released a digital album called Rise from a live session on WXPN's Star's End show.  A CD drawn from their live show at The Gatherings is called Church
John Diliberto ((( echoes )))