Hybrid's "Black Halo" Echoes August CD of the Month
by John Diliberto 7/31/2021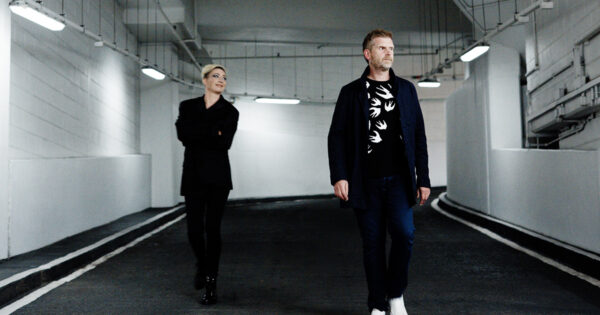 We've seen a lot of albums come out in 2021 inspired in parts by the global pandemic, politics and the general sense of turmoil and uncertainty across the globe. Hybrid's Black Halo is one of the best of those. It's an album that contemplates loss of control and surviving in the midst of unpredictable (and predictable) discord both social and personal. And although it starts with a voice of dread, proclaiming that nothing is assured and plans are made to be broken, it's also one of the most exhilarating albums of the year.
Hybrid started in in 1995 in Swansea, Wales on the breakbeat and club scene, releasing their first album, Wide Angle in 1999. But they've evolved considerably over their quarter century of making music, especially after Charlotte James joined the group and married co-founder Mike Truman. They are less about beats and more about songs.
The album is a concept recording. How can you tell? It begins and ends with doom laden narrations by author James Scudamore. On "Flashpoint" he intones:
"History is contingency and things could always have been otherwise, and still might. . . . All you thought was supposed to exist I only suppose to exist, and may not one day soon."
Layered in a distorted voice across a roiling drone, it gives way to an electronic chase scene out of Bladerunner as they crank of the loops and grooves. That introduction lays the groundwork for the rest of the album as Hybrid explore themes emotional, spiritual and global.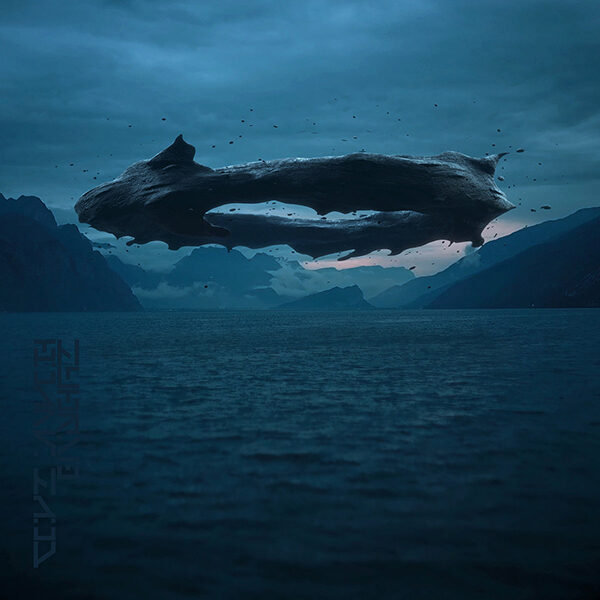 Hybrid creates exciting, electronic landscapes, borrowing from EDM, electronica and a bit of progressive rock. They also have cinematic strategies drawn from the several films they've scored. But their new forte is songs. Charlotte Truman writes the lyrics and she is a wordsmith she has a directness that contrasts with the often surreal landscapes around her. But her words of strife bring it home.
Charlotte also creates most of the vocal melodies. She sings in a voice that's not like the typical electronic music, ethereal girl chanteuse. Her voice is a powerful, soulful exhortation that's more like Annie Lennox. You can hear that in songs like "Carry Me Home" a soulful ballad with gospel undertones as she sings lyrics of despair and home.
"When I get tired and alone
These crazy days divide my soul
Will someone carry me home?"
So many of her songs can be heard as laments for people dying. You you can't underestimate the impact of the Corona virus on her lyrics. "Lost Angels" a heartfelt song that could be sending a loved one away or sending someone off to the afterlife. Likewise, "Nails" sounds like it could be a kiss-off break-up song. In fact, it sounds so emotionally oppressive that when I interviewed the married couple, I had to ask if everything was okay in their relationship. It is, and "Nails" is inspired by overcoming the struggles and turmoil of life. It's a kinetic, driving song that charges toward the horizon.
There is a lot of anger in Black Halo and it explodes on "Truth from the Lies" as Charlotte laments the state of world, the politics of lies and Donald Trump. "The loudest voice in the room, is a wall that no one can get through" barks Charlotte in a distorted, filtered voice. "Seven Days" follows suit, a song of despair, that deceptively opens like a Moody Blues track with Mellotron strings, then a distorted flute that sounds like an Armenian duduk. But once the groove comes in, backed by acoustic guitar and electronic stutters, it drips with profound sadness.
Through their film scoring, Hybrid has developed a penchant for strings and it turns up in many tracks like "Come Back to Me" a snarling love song with more of that growling bass and driving, syncopated groove.  The strings sweep in, with gentle waves as the rhythm drops out giving a sense of peace until that last eerie sustain at the end, like a foreboding cliff-hanger.
"Where Madness Lies" taps that cinematic sound even more with both the arrangement and vocals recalling some of John Barry's James Bond themes. But Hybrid's mix of electronics with the strings roots this in the 21st century of sound.
There is a theme of fallen angels that Hybrid has employed in their videos for Black Halo, but that's not so overtly stated in the album after the opening recitation. Instead, this is more about people struggling with what can seem like the apocalypse, and that's the theme of "End of the World," a song that also has a typical approach for Hybrid which is: They often start their songs like ballads or themes of melancholy, but at some point the rhythms drops in, guitars solo, and electronics go into distress mode. It's almost a variation on the old grunge, soft-loud approach of bands like Nirvana.
Black Halo ends on a high note with "Sky Full of Diamonds" a song of joy through acceptance and defiance with a powerful anthem which then takes a solemn turn for James Scudamore's closing recitation, "No matter how small, all things leave a mark."
Hear our interview with Hybrid in Echoes Podcast.
With Black Halo, Hybrid leaves a big, glorious, and ultimately uplifting mark in the face of madness.https://youtu.be/QFyq3nALxhE