Robert Rich: 10 Essential Albums for the 9th Icon of Echoes
by John Diliberto ((( echoes)))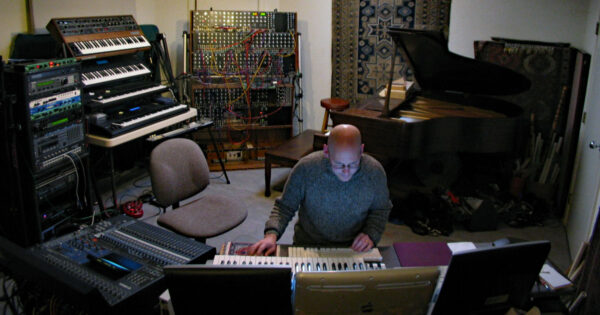 Twenty-one years ago I published my list of 5 Essential Robert Rich albums.  Now as we celebrate Robert Rich as the 9th of 30 Icons of Echoes, I've reappraised it and added five more albums.
Few artists have cut a creative swath over the last thirty years as consistently and with as much innovation as Robert Rich.  Each one of his 60 or so studio albums is a meticulously crafted, creatively conceived work that reveal the fingerprints of an obsessive mind and deep soul. Whether playing analog synthesizers, blowing into PVC flutes, or stroking the strings of a lap steel guitar through waves of processing, Robert Rich approaches each work with a conceptual grounding and an understanding of the sensuality of sound.  Robert Rich was voted #9 of 30 Icons of Echoes.
Picking out ten Robert Rich albums is difficult, and picking out a number one CD out of dozens of perfect CDs is impossible.  But here's the Robert Rich albums that have moved me over the last four decades.
1- Propagation (1994)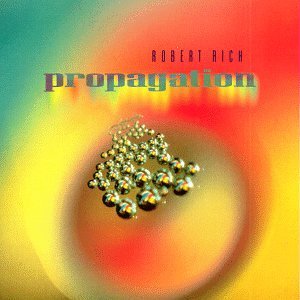 For me this is Robert Rich's techno-tribal manifesto.  He mixes primal, earth shaking percussive rhythms, flute melodies that weave in smoky contrails and lap steel solos that alternately descend like gossamer wings from the heavens and arise like avenging angels from hell. It's a powerful and defining album that laid the groundwork for other great CDs like Seven Veils and Ylang.
2-Electric Ladder (2006)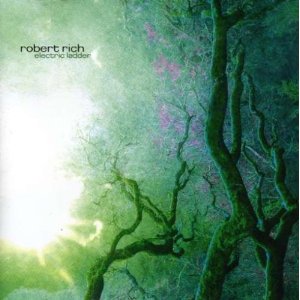 Rich dials up the electric juice on Electric Ladder, creating deep cyclical patterns, churning analog atmospheres and paying homage to some of his influences, especially Terry Riley. Riley's "A Rainbow in Curved Air" cycles are echoed in the title track against feedback lap steel guitar and on "Poppy Fields" soprano saxophone from Paul Hanson nods to Riley's "Poppy Nogood and the Phantom Band." But while the influences are there, it also reveals how much Rich has subsumed them into his own aesthetic.
3-Rainforest (1989)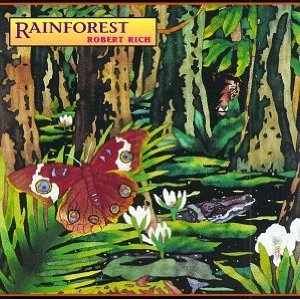 This is the album that really established Robert Rich. It's a Zen garden walk as Robert Rich takes you deeper from gamelan Bach cycles on "The Forest Dreams of Back" to deep sonic meditations on "The Raining Room." Even in 1989, Rich was avoiding the usual clichés. Instead of using environmental sounds like every other space/ambient composer at the time, he created his own jungles of insects, birds and streams electronically.
4-Trances/Drones (1982-1983)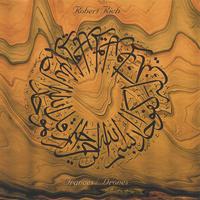 This is a bit of a cheat on my part.  This package pairs Robert Rich's second and third albums, Trances and Drones from 1983, but also includes a track from his 1982 debut, Sunyata. It's hard to believe that Sunyata was released nearly 40 years ago when Robert Rich was only 19. He was involved as a researcher with dream studies at Stanford University and was already performing his sleep concerts. These were all night affairs, true "chill out" rooms, where the audience came with sleeping bags and curled up to Rich's subtle, shifting soundscapes, providing a soundtrack for their dreams. He's still performing those. His first 3 albums emerged from this experience.  These are remarkably detailed soundscapes which, like looking at a forest carpet, reveal more and more the deeper you go.  For a contemporary iteration of this sound, listen to Rich's 7-hour DVD, Somnium, or the more concise, 3-CD set, Humidity.
5 Ylang (2010)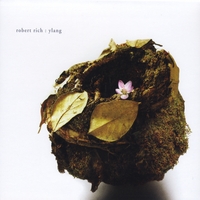 Appropriately for an album named after a tree, Robert Rich goes back to some of his roots but also expands them into new branches. You can hear many of Rich's influences including psychedelic rock, German space music, Brian Eno ambiences and global trances. The album abounds with murky, trancey percussion grooves and long undulating melodies that owe a debt to Jon Hassell as much as Ravi Shankar.  Arabesque flute melodies, throbbing hand drum rhythms, and lap steel guitar wailing a siren cry like Jimi Hendrix sent into infinite sustain make this album an epic of 21st century music. Ylang was the Echoes CD of the Month in April, 2010.
Strata (1990)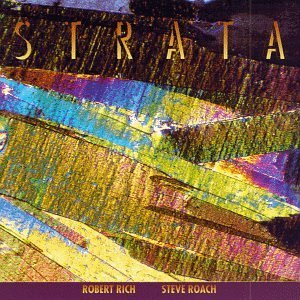 Robert Rich and Steve Roach are often spoken of in the same breadth, but the two have only collaborated on a full album twice, and both are brilliant. Strata was the first and it's the definitive techno tribal album mixing primal rhythms, churning, canyon ripped layers of texture and melodies that are etched from flutes, lap steel and digeridoo.
Outpost (2002)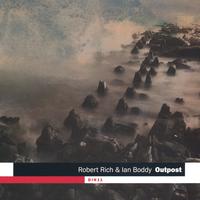 Robert Rich has gotten together on three CDs with synthesist Ian Boddy. They explore analog electronic grooves and symmetrical structures on their first outing, Outpost. It shows how far post-Tangerine Dream electronics can go when you leave Berlin behind and push for the edges of the universe. Kinetic grooves, enveloping textures and soaring melodies make this a must-have for any navigator of space music.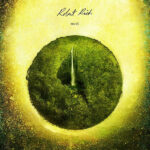 Nest (2012)
Nest is one of Robert Rich's more serene albums. Inspired by a stay in Australia, it is populated by natural sounds that Rich recorded in Australia. These spare, alien sounding voices circulate through melodic fragments and textures that Rich deploys on piano, flutes, lap steel guitar, MOTM modular, glass and copper bells.  On tracks like "Seeking Eden, his flutes blow across an electronic drone in a slow motion barber poll cycle, like a voice calling across a desert, toward the end, distant chirping comes in as it segues across to "Moss Carpet, Sky Blanket," bells and lap steel joining in a dawn chorus.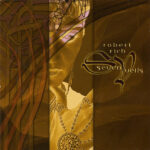 Seven Veils (1998)
This is a sibling to Propagation, but as the title suggests, drawing from "Dance of the Seven Veils," there's a more middle eastern hue and percussive drive as Rich dials up rhythms from a 1001 Nights.  The lead off track, "Coils," says it all with a deeply twanging string like a guitar plucked in space over a trance, swampy percussive groove. The album features David Torn on distended guitar accents and cellist Hans Christian with some deep rubato echoes.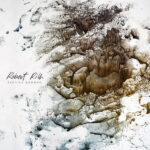 Tactile Ground (2019)
This is one of Robert Rich's most New Age albums, and that isn't a criticism, but it lies in the area of deep ambient soundscapes you might've found in the late 1970s/early 1980s. It's full of harmonically rich textures, nature and slow motion soundscapes. Like those early works, there is no sweetness, but just beautifully articulated landscapes that shift and shimmer like a forest viewed through rippling, clear water.
John Diliberto ((( echoes)))
See the complete list of the 30 Icons of Echoes.