Lamb's The Secret of Letting Go Echoes July CD of the Month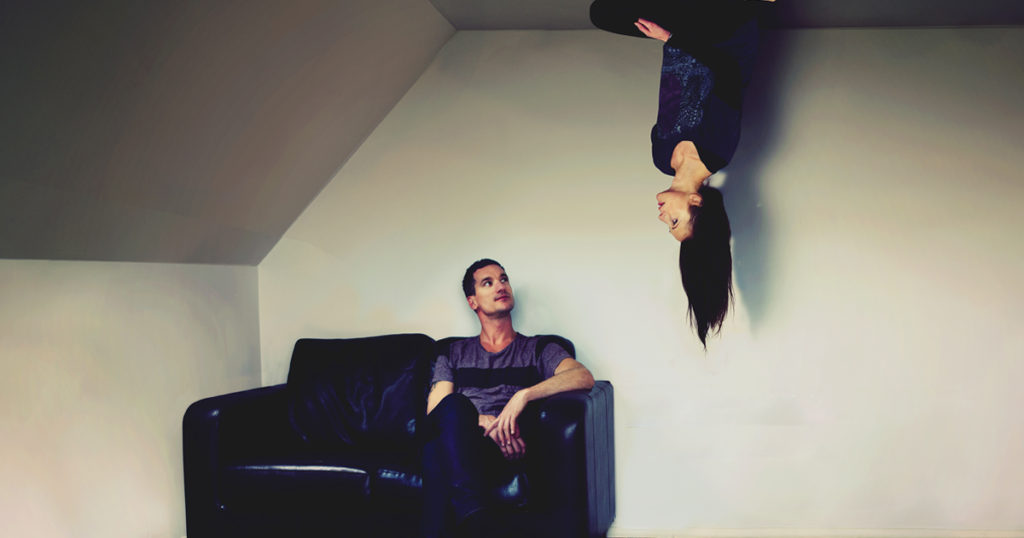 Sometimes an album just seems to drop out of nowhere as a perfect, beautifully wrapped gem of sound. That's the case with The Secret of Letting Go, the seventh album from Lamb, the long-lived English electronic pop duo of singer Lou Rhodes and producer Andy Barlow. They've been making wonderful albums from the start, which included UK hit singles like "Gorecki" and "Gabriel." They've taken an angular approach to pop with challenging, complex songs and odd time signatures that are further distressed and fractured by Barlow. They even named their second album Fear of Fours, a manifesto against the 4/4 rhythm of most pop music.
Their new album, The Secret of Letting Go, finds the duo attaining a new musical maturity and an affection for more conventionally-structured songs. They employ strings, time signatures that don't all go through a blender, and some of their most affecting lyrics.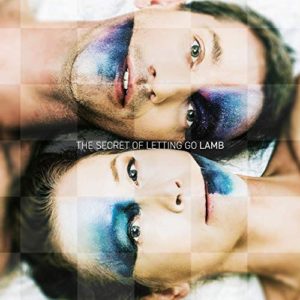 To be sure, that older jagged style is present early-on in the album. There's the rap-oriented "Moonshine," a song full of deft word and vocal play as Rhodes is joined by rapper Cian Finn. And the title track is a discordant, beat-shattered song of angst that actually found the duo so close to breaking up that they had to go to different rooms to compose the track. There's a certain, John Cagian "Indeterminacy" to it all as Rhodes' chill vocals are set against Barlow's jagged and stuttering rhythm track. Although Rhodes and Barlow have never been romantically involved, their artistic relationship, despite having fault-lines, has outlasted most marriages..
Aggression is used to kinetic effect on "Armageddon Waits," a different kind of love song with lines like "Love's a holy war." The track begins sparely, with a thudding bass and drum line that was inspired by a chant that Barlow heard in Goa. The groove is decorated by santoor riffs and Rhodes' unadorned voice intoning the end as it builds to a dynamic John Barry-style orchestral turn. "Illumina," like "Armageddon Waits," it opens with a thudding bass and drum line. Snarling synth bass lines, choruses elevated to exalted chorales, and a driving syncopated groove depict two-lovers who see life in counterpoint.
There are many beautiful ballads on The Secret of Letting Go. "The Other Shore" and "The Silence in Between" are deftly-crafted hymns to love. "The Other Shore" in particular is a haunting, Zen-like love song with a beautiful cinematic arrangement of strings and horns, as Rhodes sings her lyrics of peace and living in the moment: "Stop one moment. All is golden."
The album is bookended by two philosophical songs. The opening track, "Phosphorus," is a beautiful chorale that recalls Enya as Rhodes sings about the luminosity and transience of life and love. The closing track, "One Hand Clapping," takes the koan metaphor to make a joyful closing statement about "oneness," sung with a chorus that recalls Julia Holter. It's a perfect ending to the journey of this album that traverses minefields as well as sylvan valleys.
The Secret of Letting Go is Lamb's most naked and vulnerable album. Lou Rhodes' paeans to states of love are as heartfelt as they are tormented and angry. Barlow's arrangements reveal hidden meanings in her lyrics. Lamb has been on the verge of breaking up many times, The Secret of Letting Go makes you happy they didn't let go.
Hear our interview with Lamb in the Echoes Podcast.