A Look Back at CD of the Month Picks for 2014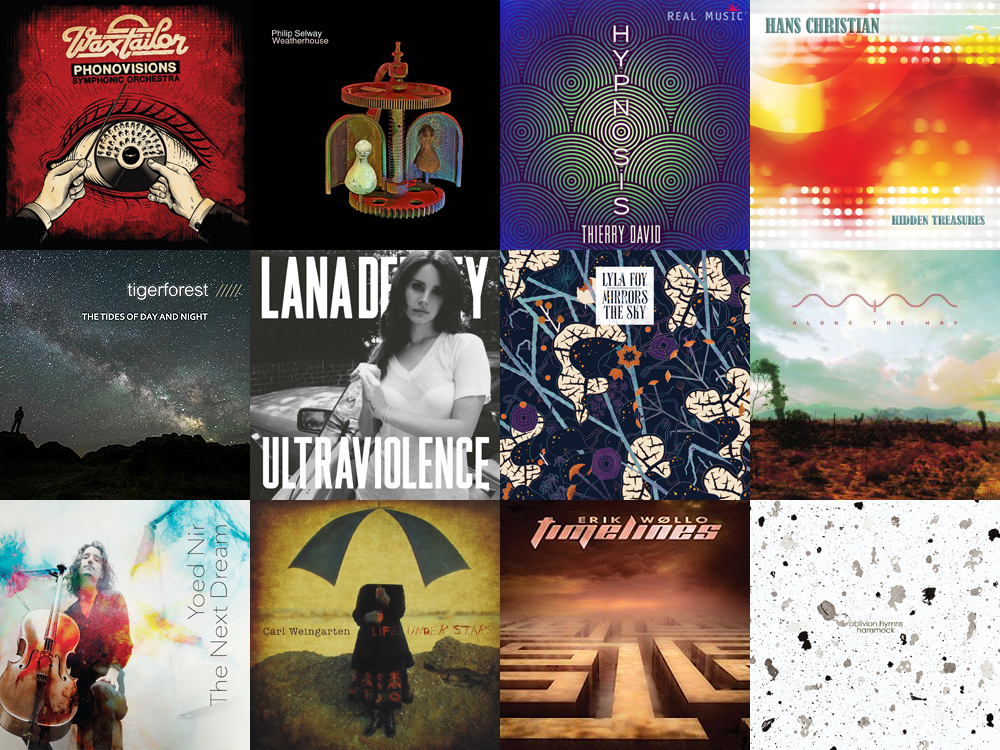 Tonight on Echoes we look back at our 12 CD of the Month selections.  We'll be playing two tracks from each spread out over the two hours of Echoes tonight.  Here they all are with links to their reviews, tracks and videos.
January: Hammock Oblivion Hymns
February: Erik Wøllo Timelines
March: Mark McGuire Along the Way
April: Lyla Foy Mirrors the Sky
May: Hans Christian's Hidden Treasures
June: Carl Weingarten  Life Under Stars
July: Yoed Nir The Next Dream
August: Lana Del Rey Ultraviolence
September: Tigerforest The Tides of Day and Night
October: Thierry David Hypnosis
November: Philip Selway Weatherhouse
December: Wax Tailor Phonovisions Symphonic Orchestra
Join the Echoes CD of the Month Club and you'll get albums like this every month.  Look now for a special offer a free CD with a years subscription.