Mark McGuire Creates 21st Century Progressive Rock Opus for Echoes CD of the Month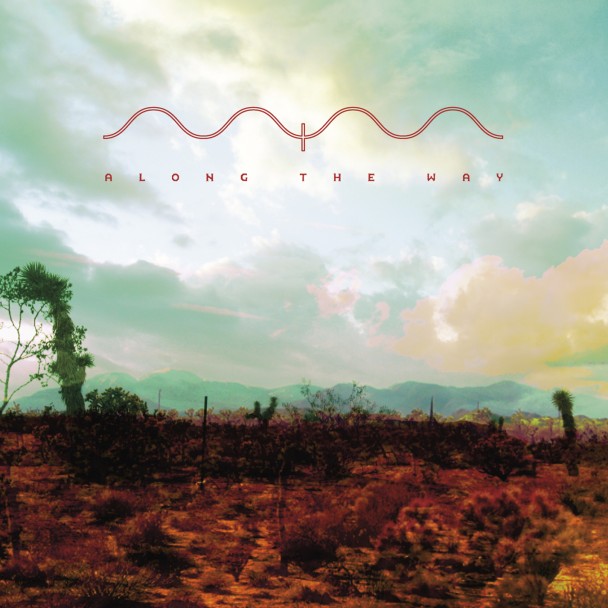 Old fans of progressive rock and space music might be forgiven if listening to Mark McGuire's Along the Way takes them back to about 1975, calling up music like Ash Ra Tempel's Inventions for Electric Guitar, Popol Vuh's Seligpreisung or Can's Soon Over Babaluma. McGuire's heavily layered guitars with delay-driven riffs, burning solos and expansive themes would have fit perfectly in those heady times.
McGuire was in a band called Emeralds, an electronic retro-space music trio who sound like stowaways in Tangerine Dream's Berlin studio circa 1975. But Along the Way is something different and more personal.  McGuire has hinted at this in a series of little-heard solo recordings like Get Lost and A Young Person's Guide, but Along the Way is the culmination of these  explorations: it's a beautifully crafted album that shifts in mood and motion.
The intricate opening suite begins as a new age meditation of acoustic guitar, meandering synthesizer, chimes, and some Asian stringed instrument sounding like a koto or pipa. Those instruments are joined by a delayed electric guitar and before you know it, you're washed into "Wonderland of Living Things."  It's a Mike Oldfield-like confluence of insistent groove, cycling melodies and increasingly insistent delayed guitar riffs.
References abound on the album, like the Popol Vuh-inspired guitar picking on "Arrival Begins the Next Departure" with a trio of guitar lines that spiral up into the ether like vapor trail minarets.  Many of McGuire's songs are built on looping delay patterns similar to those Manuel Göttsching created on  Inventions for Electric Guitar in 1975. His intricate riffs shift subtly through a song in a minimalist sleight of hand.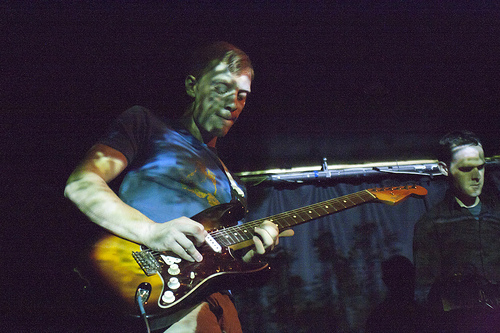 In the best progressive rock tradition, McGuire has grouped his compositions into a series of suites with titles like "To All Present in the Hall of Learning" and "The Age of Revealing."  There's an 11-page densely-packed existential treatise that goes along with the record, and each track of this primarily instrumental album has philosophical concepts to go along with them.  The guitarist has said:
"This story is an odyssey through the vast, unknown regions of the mind…the endless unfolding of psychological landscapes, leading to perpetual discoveries and expansions, in a genuinely emergent and infinite world of worlds."
You may not be thinking of that during the intricate, pastoral weave of "In Search of the Miraculous" or the brain-searing crescendo of "The Instinct," which forms like the isokinetic structure of a Hoberman sphere, slowly expanding until it explodes in a five minute electric guitar meltdown.
Playing all the instruments himself, including several kinds of guitars, mandolin, synthesizers, percussion, piano and more, McGuire's opus recalls Mike Oldfield's Tubular Bells in its ambitions.  McGuire brings that concept into the 21st century and like that album some 40 years ago, Along the Way left me breathless.
John Diliberto (((echoes)))