We Pick the Best Echoes CDs of the Year at the Halfway Point.
Hear them tonight on Echoes.
See A Spotify Playlist Below
It seems like it's been such a long year, and it's only half over.  That's what usually what happens when so much good music has come out. There are albums I feel like I've been living with for a year or two that are only a few months old.  As we pass the halfway mark of 2014 I've plowed through all the music we've played and selected our favorite discs out of the pile, although some of them aren't actually discs.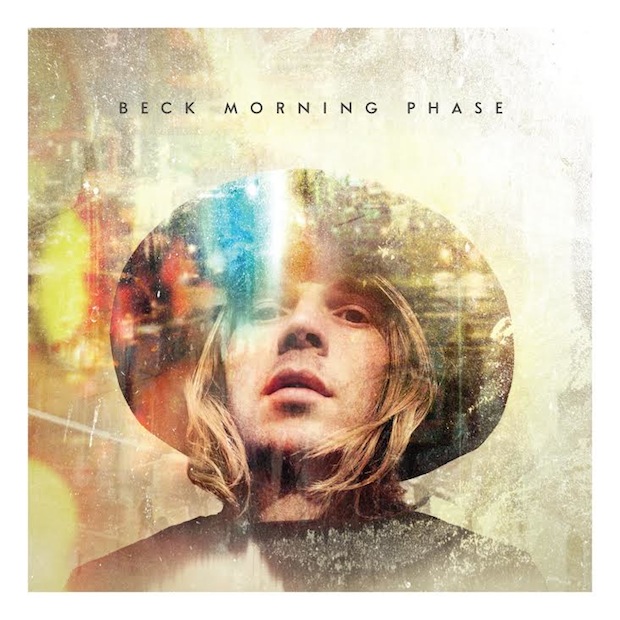 1- Beck – Morning Phase
It's because of albums like Beck's Morning Phase that I'm happy we're playing more vocal songs on Echoes these days, and this is one of the reasons. Morning Phase eschews Beck's cutting edge pop modalities in favor of a psychedelic-folk sound that plumbs a more introspective side. Morning Phase is full of yearning lyrics, enveloping harmonies and acoustic textures tripped out through electronic processing.
2- Mark McGuire – Along the Way
Mark McGuire's Along the Way was an Echoes CD of the month in March and it still transports with relentlessly building guitar cycles that harken back to Ash Ra Tempel's Inventions for Electric Guitar and the tattered, sitar-like guitar melodies of Popol Vuh.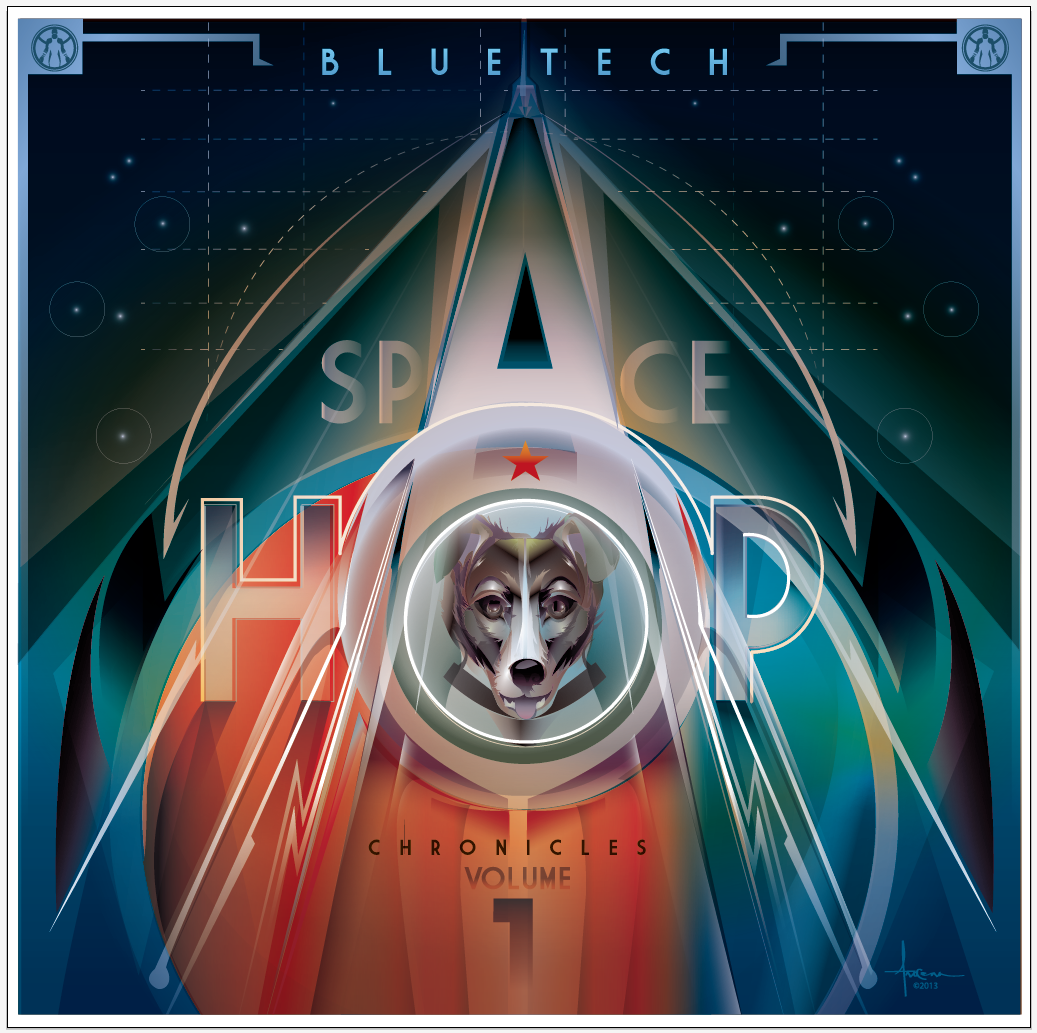 3- Bluetech – Space Hop Chronicles
Bluetech opened up a waterfall of new music in 2014 with three recordings and all of them could be on this list. As it is, two are.  Space Hop Chronicles is an electro–bop excursion with bouncing bass line counterpoints, metallic shards and melodies that hover at bliss. It might be his best album since "Sines & Singularities."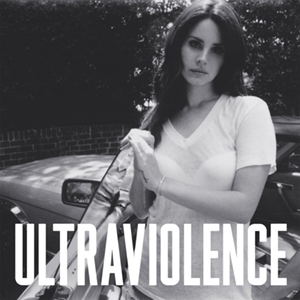 4- Lana Del Rey – Ultraviolence
I never would've expected Lana Del Rey to be on this list but her new album, Ultraviolence has completely seduced me with its lurid  atmospheres and gothic torch song vocals. It's an album that explores darker, sometimes controversial themes including the droogs ultraviolence of its title.
5- Carl Weingarten – Life Under Stars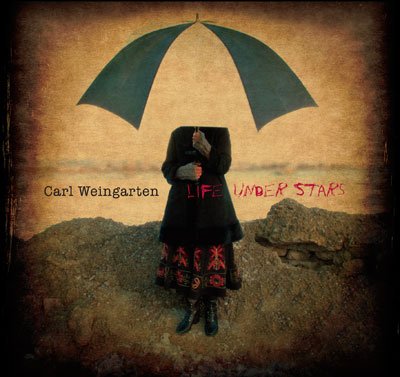 Elements of Carl Weingarten's June CD of the Month, Life Under Stars, have been heard throughout his music, but it's never come together so perfectly.  It's a travelogue that I've referred to as Ambient Americana with Weingarten's Dobro and slide guitar and Robert Powell's pedal steel, but it's more than that.  Between the pastoral reveries are trips into Miles-meets-Eno improvisations with Michael Manring and Jeff Oster, and even a blues. It all forms a seamless cross-country, cross-memory trek.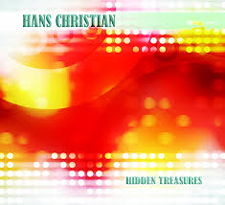 6- Hans Christian – Hidden Treasures
This is another of the six CD of the Month selections from this year. After albums of solo and looping cello, classical works and a duet with guitarist Harry Manx, Christian returns to the pan-global orchestrations he perfected with Rasa, sans the vocals of Kim Waters. Playing cello, sarangi, sitara, Nyckleharpa as well as bass and synthesizers, Christian lights a scented candle that flames in kaleidoscope colors.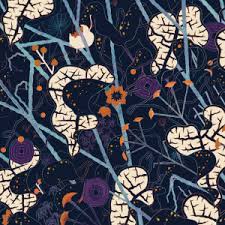 7- Lyla Foy – Mirrors the Sky
Her voice is slight, the fidelity low and her songs sound like they'd break apart under mild breeze, but that only makes Lyla Foy's heartbreaking songs even more powerful. The English singer was Wall, but the walls came down for her April CD of the Month, Mirrors the Sky, an ambient song-cycle that lingers.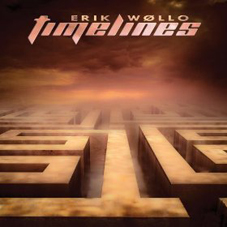 8- Erik Wøllo is no stranger to these lists and his February CD of the Month, Timelines, is one of the reasons why. Wøllo orchestrates propulsive fantasy journeys for guitar and electronics that take you out of this world.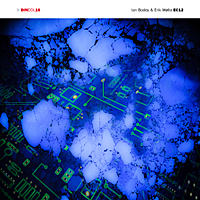 9- Ian Boddy & Erik Wøllo  – EC12
Erik Wøllo also appears on EC12, joining forces with space music veteran Ian Boddy. This set finds them in a live setting at the Electronic Circus Festival V held in Guetersloh, Germany in 2012, hence the name, EC12. Ian Boddy dials up electronic grooves from the engine room of a galactic cruiser while Wøllo lays down electric guitar dreamscapes that are much wilder than what you usually hear on his solo albums.
10- Richard Leo Johnson – Celeste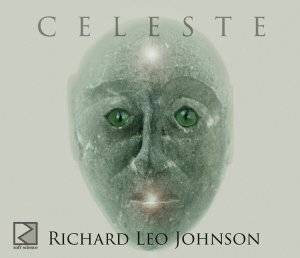 It doesn't get stranger than Richard Leo Johnson's Celeste, the third album in his hobo series that includes The Legend of Vernon McAlister and Who Knew Charlie Shoe. I won't get into the details of the story of Celeste except that it involves McAlister, alien sex and a Theremin guitar. Johnson uses the later to create a forbidden planet landscape for his rustic Americana guitar that he plays with every extended technique you can think of.
11- Marissa Nadler – July
The Boston-based singer-songwriter creates folk based songs dripping in reverb and subtle arrangements as Nadler unfolds her songs of love lost and found and a few trips in between, illuminating the dark corners of her mind with a flickering light.
12- Tycho – Awake
Another CD of Scott Hansen's driving guitar based instrumentals where surfs up on the cosmic Interstate.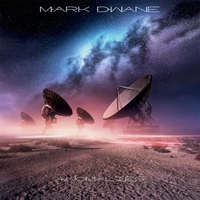 13- Mark Dwane – Anomalies
The guitar synthesist unleashes his best overdrive space music foray in a few years.
14- Hauschka – Abandoned City
Prepared piano has never sounded so rhythmic and driving. Like John Cage with a sequencer.
15- Bluetech – Cosmic Dubs
See the previous Spacehop Chronicles, slow it down and add in some dub strategies.
16- Erothyme – Circadia
This is the real find of the year. Circadia is a rhythmically hazy trip Erothyme creates sun dappled electronic landscapes. And it's free on Soundcloud, but don't let that stop you from rewarding him for this beautiful music.
17- Thus Owls – Turning Rocks
With a theatrically dramatic bent, Thus Owls tells dark stories over moods of jazz, garage rock and dream pop all sung by Swedish vocalist Erika Angell.
18- Tom Kerstens/G Plus Ensemble– Utopia
Cerebral and buoyant acoustic chamber music fronted by guitarist Tom Kerstens with influences from the Penguin Café Orchestra.
19- John Luttrell– The Dream Exchange
Vibrant one-man orchestra led by guitar in sweeping symphonies with a touch of nostalgia.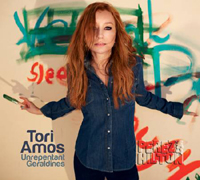 20- Tori Amos– Unrepentant Geraldines
A song-cycle of erudite, painterly songs from one of the iconic voices of our time.
21- Courtney Barnett- A Sea of Split Peas
There is a fragile, vulnerable side to this often raw Australian singer that makes this hard-edged album surprisingly tender.
22- Fresh Handmade Collective – Fresh Handmade Sound: A Hard Day's Night Treatment
Afro Celts' Simon Emmerson takes the Beatles into ambient folk terrain .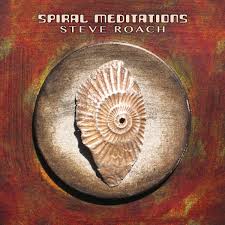 23- Steve Roach – Spiral Meditations
An enveloping moiré of interlocking of sequences and lush, ambiences with a hint of tribal percolation and some classic sequencer drive.  Roach continues to have the most original and undated sound design of any synthesist.
24- Hiroki Okano – .jp
This Japanese master returns with his best album of trans-global ambiences in years.
25- Yoed Nir – The Next Dream
The Echoes July CD of the Month, Yoed Nir creates ambient orchestras out of his cello that call up Philip Glass as well as Jimi Hendrix.
 Here is the complete list of the Top 25 Echoes Albums of 2014…. So Far
1.      Beck – Morning Phase (Capital)
2.      Mark McGuire – Along the Way (Dead Oceans)
3.      Bluetech – Spacehop Chronicles Vol. 1 (Native State Records)
4.      Lana Del Rey – Ultraviolence (Interscope Records)
5.      Carl Weingarten – Life Under Stars (Mutiphase Records)
6.      Hans Christian – Hidden Treasures (Allemande Music)
7.      Lyla Foy – Mirrors the Sky (Sub Pop Records)
8.      Erik Wollo – Timelines (Projekt Records)
9.      Ian Boddy & Erik Wollo – EC12 (DiN)
10.    Richard Leo Johnson – Celeste (Richard Leo Johnson)
11.    Marissa Nadler –  July (Sacred Bones)
12.    Tycho – Awake (Ghostly International)
13.    Mark Dwane – Anomalies (Trondant)
14.    Hauschka – Abandoned City (Temporary Residence)
15.    Bluetech  –  Cosmic Dubs (Native State Records)
16.    Erothyme – Circadia (Erothyme)
17.    Thus Owls – Turning Rocks (Secret City Records)
18.    Tom Kerstens/G Plus Ensemble – Utopia (Real World)
19.    John Luttrell – The Dream Exchange (Ottersong Records)
20.    Tori Amos – Unrepentant Geraldines (Mercury Classics)
21.    Courtney Barnett – A Sea of Split Peas (Marathon Artists)
22.    Fresh Handmade Collective – Fresh Handmade Sound: A Hard Day's Night Treatment (v/a) (Lush)
23.    Steve Roach – Spiral Meditations (Time Room Editions)
24.    Hiroki Okano – .jp (Hiroki Okano)
25.    Yoed Nir – The Next Dream (Yoed Nir)