Top 25 for June 2014.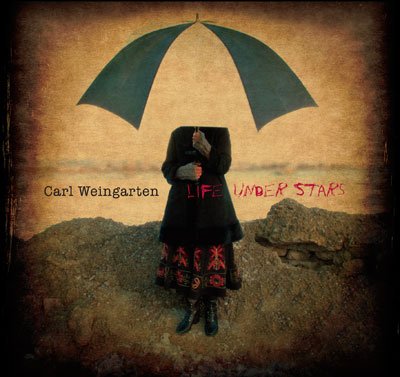 Guitars Pluck at the Top of the Echoes Top 25 for June
Three guitarists release one of their strongest albums this past month. Topping the list is Carl Weingarten's CD of the Month For June, Life Under Stars, a beautiful pastoral tinged Americana travelogue.  John Luttrell is the newest of the three and he's created an orchestrated CD called The Dream Exchange.  Finally Mark Dwane, always prolific, finds new dimensions in his guitar synthesizer orchestrations on Anomlies.  Unfortunately, it's only a limited edition release, but it should go wider.  All three musicians are among the most underrated guitar slingers in the country.   Look further down and you'll find our July CD of the Month Pick, Yoed Nir's cello orchestra album, The Next Dream.  Coldplay makes their first ever appearance in the Echoes Top 25 as do Blackbird Blackbird, Lykke Li and Ceiri Torjussen.
TOP 25 FOR June 2014