Remembering Simon Emmerson, founder of Afro Celt Sound System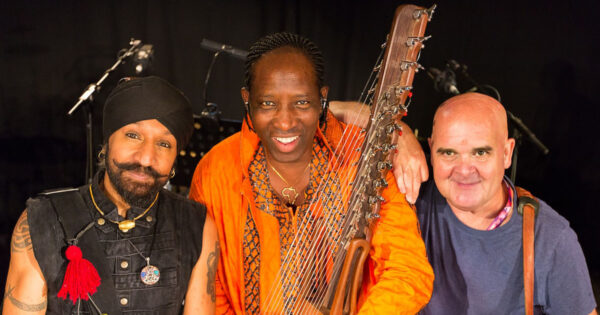 Afro Celt Sound System was a defining band in World Fusion. Their founder, Simon Emmerson, recently passed away. His departure from the planet on March 13 took us by surprise. Afro Celts were a big part of the show from their debut in 1996 up through their latest release in 2018. They played live on the show three times and were interviewed even more. We have two interviews up in the podcast with Afro Celt Sound System and a concert by Simon's Fresh Handmade Collective is streaming on our website. Today, it's all music as we dive through the sound of ACSS as well as Simon's Fresh Handmade Sound releases. We remember this visionary musician tonight on Echoes.
Read Simon Emmerson Remembrance by John Diliberto
Hear two interviews with Simon Emmerson and Afro Celt Sound System
Hear Simon Emmerson's Fresh Handmade Sound Collective live on Echoes.