New music by Michael Brückner and Moon & Bike on a Slow Flow Echoes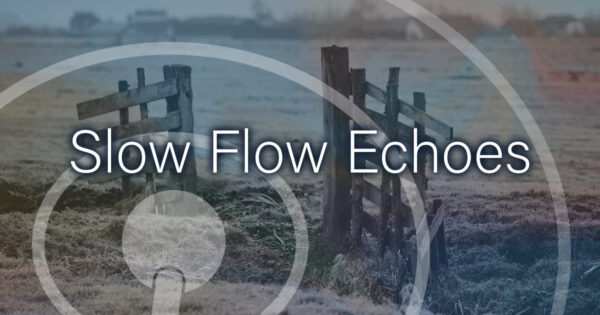 On a Slow Flow Echoes, new music by a guitar duo called Moon and Bike. They combine acoustic and electric guitars in instrumentals with a bit of a folk feel.  We'll also hear from German electronic artist Michael Brückner, an artist locked into the sequencer style of Klaus Schulze and Tangerine Dream. He has a new album, Test of Time. Will any of it stand the test of time? Find out on Echoes.
Thursday, January 12, 2023 – Echoes Program 2302D
As an Amazon Associate, we earn from qualifying purchases

First Half Hour

0:01:00
Ian Boddy & Erik Wøllo
Terra Incognito
Revolve (DiN73)
0:06:00
Mars Lasar
Big Sur Skies
Coastal Escape
0:09:44
Moon And Bike
River
One
0:13:48
numun
Sideway
Book of Beyond
0:18:48
Kenneth Hooper
Waking Dawn
As The Crow Flies

Second Half Hour

0:30:00
ILUITEQ
Runaway
Reflections from the Road
0:34:17
Rena Jones and Kilo Watts
A Home Within
Force Multiplier
0:38:49
Steve Tibbetts
Vision
Hellbound-Train
0:43:30
Bill Cornish
A Light in the Storm
Moments of Light and Dark
0:49:03
d'Voxx
Airstrip One
1984
0:53:23
Elskavon
All These Years
Origins  

Third Half Hour

1:01:00
Balmorhea
Rose in Abstract (Portico Quartet Remix)
The Wind (Deluxe) 
1:06:00
Bruno Sanfilippo
Global
REDES
1:11:01
Calum Graham
Feather
Sympatheia
1:15:34
Djam Karet
Arrival
Island in the Red Night Sky
1:21:19
Moodswings
Event Horizon
Beautifica

Fourth Half Hour

1:30:00
Daniel Lanois
Clinch
Player, Piano
1:32:50
Ancient Future
Lustful Elephants Trumpet Spring
Alternate Reality Concerts
1:40:37
I Think Like Midnight
The South Island
Interim Contingent
1:46:49
Michael Brückner
Test of Time – Part 1
Test of Time
1:53:25
Mark Dwane
Another World
Parallel Universe
© Copyright 2023 Pennsylvania Public Radio Associates, Inc.
As an Amazon Associate, we earn from qualifying purchases.