A Space Music Opus from Ian Boddy & Erik Wøllo's Revolve: Echoes October CD of the Month
By John Diliberto 10/03/2022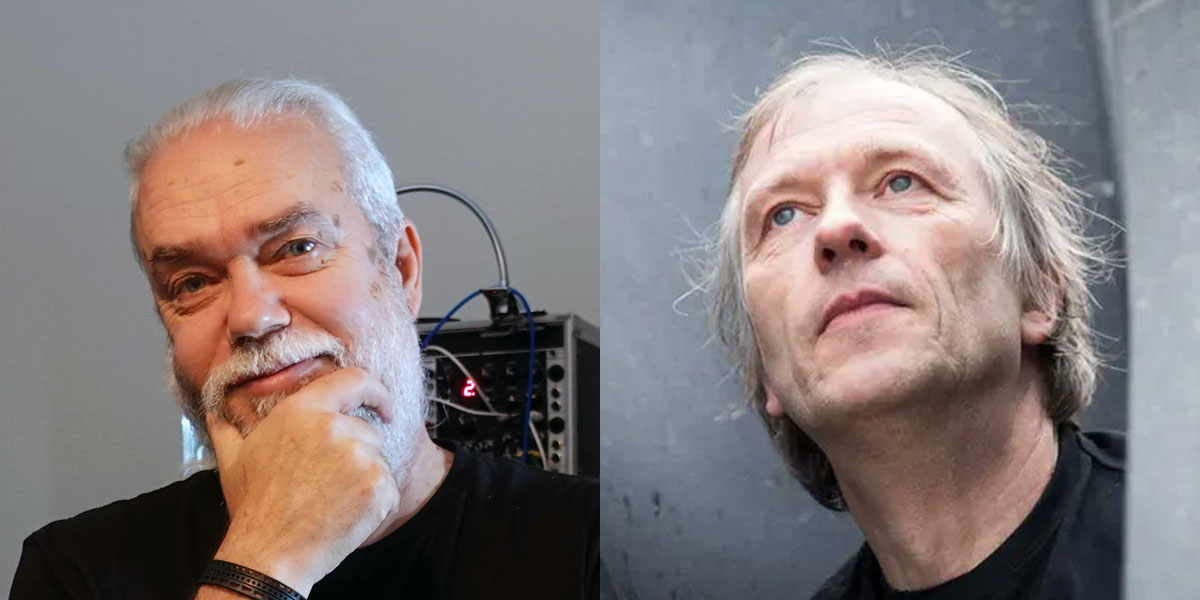 So many electronic artists are solo explorers, tweaking away in the confines of their own studios and then sending their latest electronic missive out to the public. England's Ian Boddy and Norway's Erik Wøllo have certainly done a lot of that. But they both also reach out for collaborations with other artists. Ian Boddy has teamed up with too many to list completely, but among them are Mark Shreeve, Robert Rich and Markus Reuter. Likewise, Erik Wøllo has collaborated with Steve Roach, Deborah Martin and Michael Stearns.
Erik Wøllo is predominantly a guitarist with good electronic acumen. Ian Boddy is mainly a synthesizer knob twister with keyboard and computer skills. Working from their respective studios in Norway and England, they've created their fourth work together, Revolve. That title is telling, as the music works in revolutions of sound, tapping that Berlin school sequencer groove that is in their hearts the way blues licks were in the heart of Jimi Hendrix.
The album begins cinematically as sustained sounds merge into each other. Wøllo's siren guitar is echoed by ice-covered synths, glistening in the refracted light of "Tellus Mater" (Mother Earth) which plays like the opening sequence of a darkly moody sci-fi film. Insert Blade Runner reference here. Roiling winds segue into the tentative time-stepping sequencers of "Abeona," named for the Roman Goddess of departures. But it quickly transports into a throbbing sequencer pulse as Wøllo carves out EBow sustains over the increasingly overlapping matrices of sound pounding toward the stars until it dissolves in a gentle guitar arpeggio.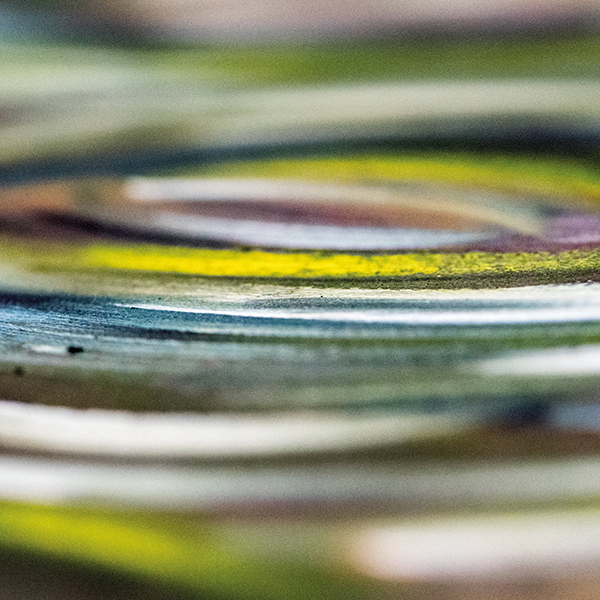 I wonder if it's an accident that I hear echoes of the more floaty side of the late Klaus Schulze here, a musician admired by both these artists. The string-like sounds against pinging sequencers of the title track would suggest that. But it takes its own path quickly with a thudding synth bassline and almost hammer dulcimer-like twangs of melody pushing the piece forward.
Wøllo and Boddy aren't the kind of artists who set their sequencers on automatic and jam on top. These are carefully articulated pieces that shift through evolving moods and modes. It's also a headphone album of beautifully hocketing sound spinning through your head. "Revolve" is indeed, the perfect title for this track.
The album flows as one piece, with each track connected through abstract soundscapes consisting of processed field recordings including animal noises and what sounds like water dripping in a cave. I don't know if that's a thematic thing or just a musical one, but it works in easing from one phase into the next.
"Terra Incognito" is mysterious like its title suggests. There are no rhythmic sequencers here, just free-floating space with a meandering, somewhat nostalgic sounding, flute-like synth lead line and Wollo's Ebow guitar wandering through translucent glass synth textures.
"The Winding Path" is one of the more joyful tracks I've heard either of these artists produce. Bright sequencer patterns lead into a moodier expanse, powered by a shuffling rhythm and a spare melody, probably from Wøllo, popped over the top. It recalls one of Klaus Schulze's most playful and anomalous tracks, "Tango-Saty" from the Audentity album.
There is a drive to this recording and the most driving track is "Apogee." The penultimate piece, it lives up to its title, reaching high orbit on space-age bleeps before launching sequencers into warp drive. Boddy seems to be the one at the controls for this ride, as a simple melody is pecked out on synths, leading into an almost funky jazz solo over a rotating bass groove and synthesizer squalls.
The final track is "Adiona," named for the goddess of return journeys. And the track, again sequencer and rhythm free, floats you down to earth on guitar sustains, chirping synths, and what sounds like vocal choirs from beyond.
Ten years after their first collaboration, Ian Boddy and Erik Wøllo are still charting new territory in electronic sound on Revolve. Both artists have a more melodic sensibility than many of their peers, especially Wøllo, who came up through a more conventional path of progressive rock and fusion guitar in his early years. Together they've combined for one of the great space epics of 2022.