All India Radio's The Generator of All Infinity: Echoes September CD of the Month
by John Diliberto, 8/28/2022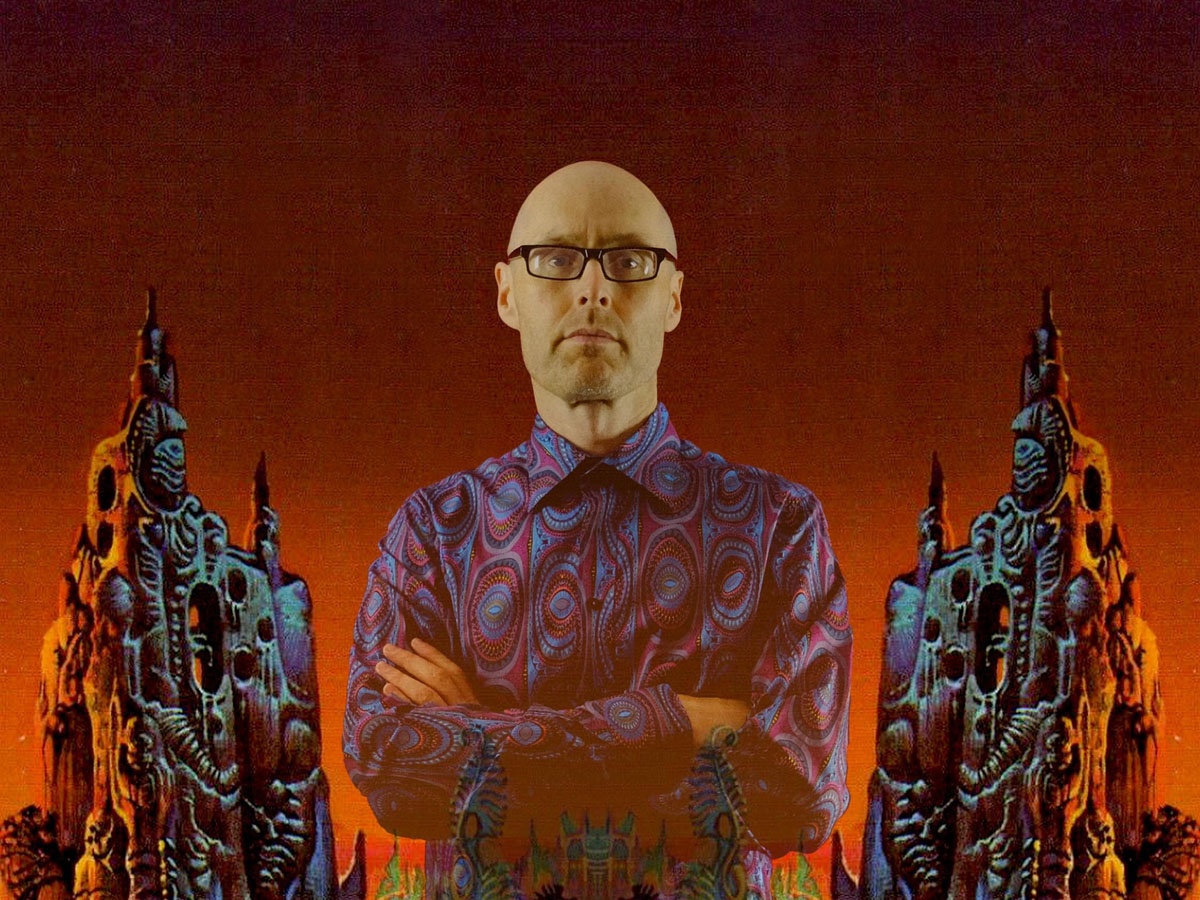 It is extraordinary how strong the influence of Pink Floyd remains nearly four decades since the end of their heyday.  There are the obvious artists showing the influence from Tangerine Dream to Radiohead to Mountains of Jura. Then there's pop chanteuse Mary Fahl of October Project, who covered all of The Dark Side of the Moon and country star Brad Paisley. Foo Fighters and Govt. Mule have covered Floyd tracks. But few get into the true spirit of Pink Floyd like All India Radio. That's the vehicle for Australian guitarist and synth player Martin Kennedy, has never hidden his love for Pink Floyd. It was always in his music but he's really been digging into it since his 2017 album, Space, which used the rejected artwork for Pink Floyd's The Dark Side of the Moon for its own cover. Space, was the beginning of a trilogy that includes Eternal in 2019, (both Echoes CDs of the Month) and now, according to Kennedy, concludes with The Generator of All Infinity. Space is deep.
Guitar has always been part of All India Radio's sound, but it was a different, more textural and ambient guitar. Hearing this trilogy, you'd never think I could've tagged AIR as ambient Americana on albums like Slow Light, which was also a CD of the Month in 2016.
The Generator of All Infinity is a sweeping work in miniature. Like Pink Floyd's final album, The Endless River, it's built around shorter tracks that are segued together. Some of the transitions are a little jarring like the razor cut from "Transmission 2" into "The Landing," but most maintain the flow of the journey.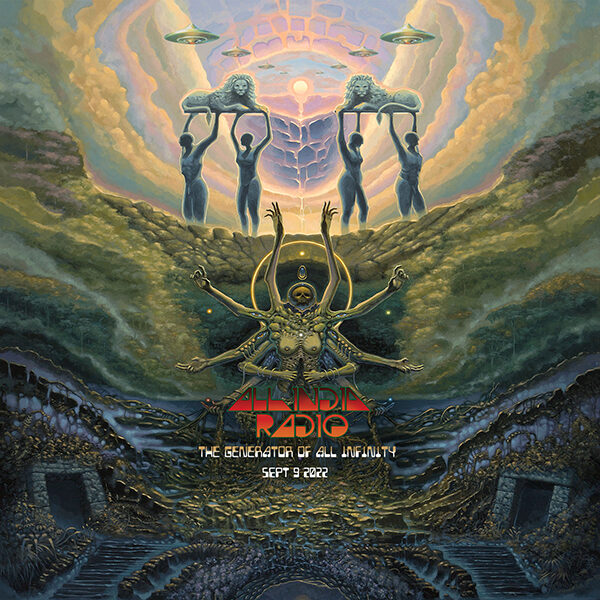 From its Michael Moorcock-like title to the music, The Generator of All Infinity has many of the hallmarks of 1970s Space Prog. It opens with the accelerating drone of "Installation" before segueing into the epic prelude of "Full of Stars" with pummeling power chords on guitar and keyboards and thunderous drums that are opening the gates to, uh, infinity.
Kennedy sprinkles spoken word segments into a few spots including the end of "Installation" with some spacey narration like something out of a planetarium show. "And this is where our story must begin…Out in the far reaches of the galaxy" intones the perfectly clipped voice of the announcer
"Wolves of Orion" is where the album sweeps into gear with a sequencer rhythm playing against flute-like ostinato all augmented by drums that surge the piece forward under the sustained guitar solo of Kennedy.
There are all kinds of signposts to Kennedy's 70s influences. "Beginning Pt.1" alternates between a chugging, almost metal groove of overdrive guitar chords that's right out of Hawkwind to a jazz-like mid-section that's recalls Pink Floyd's Meddle-era. "The New Age," lives up to its title a bit with pastoral guitars in contrapuntal cycles. But the drums whip it up into a slow motion crescendo with multiple guitar lines pealing out fuzz-drenched refrains. It's pure Progressive Rock heroism.
As I mentioned, Martin Kennedy has always had an Americana touch and on "Cosm" he has Dakota Holden playing pedal steel guitar. It stretches out into those Brian Eno, Apollo-like moods with an under-pinning of harp glissandos from Emily Hopkins. It's a drifting respite and meditation to end what is conceived as the first side of the album
Side two launches with "Transmission 3", an announcement from our space flight coordinator, Muriel, who promises that a "factual psychic mental happening" that will take us to Mars. From there it launches into a classic Berlin School sequencer run, with synths growling like Terminator HK-Tanks crushing their way through the wreckage.
If you had any doubt that this was more space rock than ambient music, "Jupiter 26" will cancel that feeling out. It's preceded by an arena rock like tidbit, "The Stargate", that is actually Kennedy mimicking that 1980's sound as heard through an AM radio. That leads into "Jupiter 26." The drums and opening guitar arpeggio against a synth sequencer are late-Floydian, but he also nods to German space music with Mellotron choirs.
The album concludes on an ominous note with "Doomsday Machine," a pure electronic excursion that begins in vaporous space before the sequencers come in recalling TDSOTM tracks like "On the Run," leaving you pondering the cosmic.  The Generator of All Infinity is a journey and one any fan of space music from Pink Floyd and Hawkwind to Tangerine Dream and Ashra should take.
Read our CD of the Month reviews of the All India Radio Albums. Slow Light, Space, and Eternal
Hear our 2020 Interview with All India Radio talking about Eternal