All India Radio Questions Existence with Eternal, Echoes December CD of the Month
by John Diliberto 12/1/2019
All India Radio's Space Rock Opus, Eternal:
Echoes December CD of the Month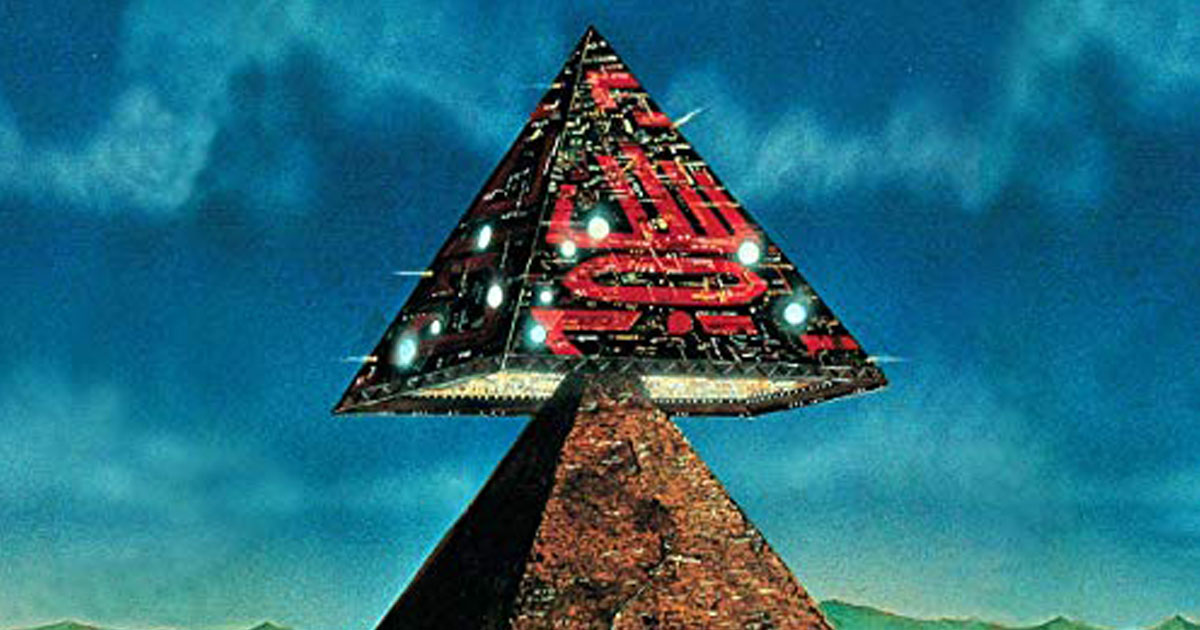 All India Radio's latest missive from Australia opens with a robot voice giving the exhortation, "Let's Dance." But this ain't no party and it ain't no disco as a thudding mid-period Pink Floydian drumbeat marches in accented by a guitar chord strum right out of Floyd's "Welcome to the Machine." That sets us off on another All India Radio journey tapping space rock roots in a 21st century way on Eternal.
Martin Kennedy is All India Radio (AIR). Since 1999 he's released 18 proper albums and another 20 or so of remixes, collaborations and soundtracks. In addition to Pink Floyd, he's ingested the work of Brian Eno, Harold Budd and The KLF as well as shoegaze, electronica and progressive rock. He brings a lot of that to bear on Eternal.
Eternal follows up AIR's 2018 album, Space, an Echoes CD of the Month as well. Of that album I wrote "Space uses astral imagery, but like Pink Floyd's "Space Rock" it's really all about inner space, and All India Radio has been creating in that universe for the last 18 years."
Eternal, like a lot of space rock albums, is a concept recording concerned with time and space and existence. He uses snippets from an obscure, and likely bad, 1962 sci-fi film, The Creation of Humanoids. It's about a post-apocalypse civilization dependent on robots who have the minds of deceased humans. Kennedy uses this basis in a fairly oblique manner. There's no story per se but more of a commentary on humanity and reality.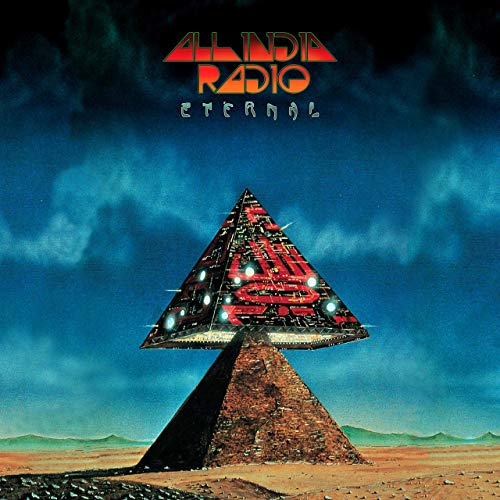 You can hear it on "Moviestar," a strangely nostalgic song despite the dialog about robots taking over. Spoiler alert: It turns out the humanoids are robots. There's a children's choir, slide guitar and surging groove that's interspersed amidst the dialog, creating a haunting space noir landscape.
Kennedy echoes Pink Floyd's "Alan's Psychedelic Breakfast" on "Villa of the Mysteries" but with frankly, better music. After vinyl scratches and a breakfast snippet of dialog stolen from Nick Mason and Pink Floyd Live at Pompeii film  "Can I have eggs, sausages, biscuits and a bit of tea" amidst bells ringing (another Pink Floyd reference, in this instance, "Time"), it launches into synth chords surging in oceanic splendor with ringing guitars the odd harp glissando and Mellotron pads over an insistent groove.
Kennedy goes deeper than Pink Floyd for his influences. On "The Shining Darkness" you can hear echoes of the Mellotron driven sound of Pulsar, a French progressive rock group, in particular, their 1976 album, Strands of the Future. "The Shining Darkness" moves from moments of echo guitar, pensive reflections interrupted by bursts of Mellotron symphonic strings.
Eternal isn't a retro album. Kennedy has a lot of new wrinkles like the DJ scratching on "The Edge of Infinity." DJ Flip Flop provides the turntable shuffles, acting almost like a soloist. Cyrus Ashhrafi's santoor is spun through delays and there are Mellotron chords and Martin Kennedy's delayed, twang guitar intoning a Morricone-like sadness. Many of Kennedy's accomplices were obtained through Instagram.
"End Game" heads toward the close with a nostalgic feel of echoing vibes and more of that Telecaster twanging guitar. It leads to the finale, "Immortality Part 1," an epic track that borrows the bass interlude from Floyd's "Echoes" and turns it into a journey drenched with triumphant synths, guitar slides, and an opera singer, all building to an endless crescendo. It's beautiful ending to this voyage of an album
All India Radio has danced with brilliance for 20 years now and Eternal continues the tango of inner space on the ballroom floor of altered reality. As one of the characters states in The Creation of Humanoids, "We're machines, but you're a beautiful machine."