Echoes Podcast: David Helpling Takes us Inside his album "In" and we remember Electronic Legend, Klaus Schulze.
Podcast: Play in new window | Download
Subscribe: RSS
In the Echoes Podcast, David Helpling takes us inside his new double CD that's just titled IN. The title is simple but the music is an expanse of dynamic ambient orchestrations for guitar and synthesizers. David Helpling talks about the personal meaning of this dramatic sound.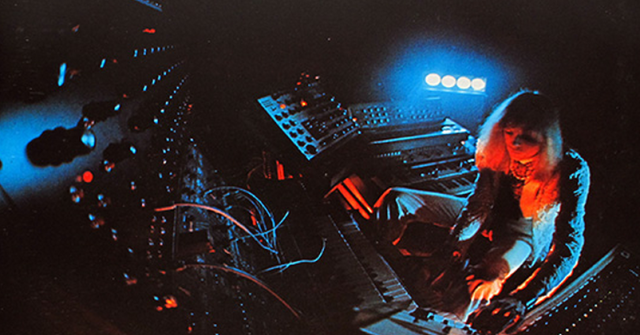 We remember Klaus Schulze (1947-2022) The giant of electronic music left the planet on April 26, 2022 at the age of 74. His music in the 1970s influenced a generation of musicians including Academy Award winning composer Hans Zimmer, electronic artists Steve Roach, Jean-Michel Jarre, Giorgio Moroder and so many more. Klaus, as we refer to him, is in the DNA of Echoes and without the influence of his music, there would probably be no Echoes. Hear this mini-documentary on Klaus, drawing on John Diliberto's interviews with him in the 1980s and commentary from Steve Roach, Mark Shreeve (Redshift), and drummer Michael Shrieve.
Read John Diliberto's remembrance of Klaus Schulze: A Titan of Electronic Music, Klaus Schulze, Gone at 74.
FIVE ESSENTIAL KLAUS SCHULZE CDs
Timewind
Body Love
Mirage
X
Trancefer