Echoes John Diliberto Dissects 2019's ZMR Music Award Winners.
Podcast: Play in new window | Download
Subscribe: RSS
by John Diliberto 5/23/2019
The ZMR AWARDS IS OUT OF THE TYPICAL AWARDS ZONE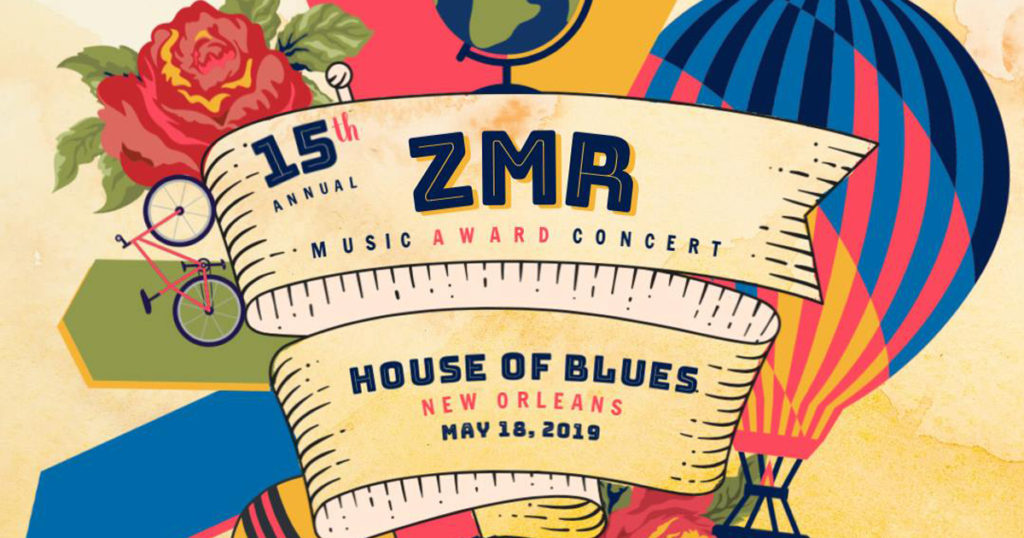 The Zone Music Reporter Awards or ZMRs, bring a gel-filtered focus on music that often isn't included in the usual Best Of and Awards lists. The Grammys pretty much ignore these recordings, although some have slipped into the New Age, Electronic, and Contemporary Instrumental categories. You'll definitely never see these musicians on The People's Choice Awards and many of them aren't "hip" enough for rankings like the old Pazz & Jop Poll of the Village Voice. These are musicians in electronic, ambient, world music, neo-classical, solo piano and meditation worlds. Many of them are independent artists releasing their own music. Some, like White Sun, Sangeeta Kaur and Deva Premal, come from spiritual backgrounds more than musical ones. But The ZMR Awards, voted on by DJs who report to the Zone Music Reporter, a New Age music trade website, puts these artists at center stage.
This year's awards were given out this past weekend, on May 18, at the annual Zone Music Awards Show in New Orleans. As usual, there were surprises, disappointments and for me, who cares winners.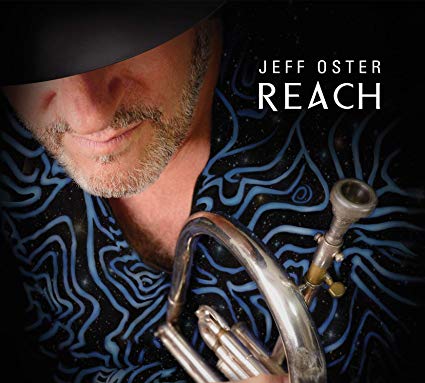 The Best Contemporary Instrumental award went to a longtime Echoes favorite, Jeff Oster, who was a solo artist long before he became the "O" in the band FLOW. His album Reach was up against one of the strongest slates, including Erik Scott's beautiful and trippy album, A Trick of the Wind, Al Jewer and Andy Mitran's ambitious and layered world fusion album, Perihelion, the Turning Points, and Jill Haley's restrained neo-classical affair, The Waters of Glacier. Except when it engaged in smooth jazz stylings, Oster and his horns plumbed dark, electric Miles Davis terrain on his album.
Jeff Oster's Reach also picked up Album of the Year Honors, beating out a surprisingly much weaker field, except for Erik Scott's A Trick of the Wind.
In the Best Instrumental Acoustic category, pickings were also a little thinner. This category lends itself to quiet, polite music and that's pretty much the way voters went, nominating the laid back guitar of Don Latarski's "River", Michael Kollwitz's Serenity II: More Peaceful music for Chapman Stick (the title says it all); and Michelle Qureshi's classically inclined solo guitar Short Stories. Only Jamie Bonk's rhythm-enlivened, driving acoustic guitar album, Who Said It Was Easy, deviated from the formula. The win went to Ryan Judd's album of guitar and cello duets, An Open Sky. It's pleasant and well-mannered, like afternoon tea.
The Best Electronic Album was a category stacked with solid records. Among them was Stephanie Sante's deep space return to electronics, Clear Light, Aetopus's rhythmically-challenging Totem Totum , Sensitive Chao's often driving and world music-influenced release, Walking a Beautiful World (with apropos song titles like "Bad Ass Nairobi Land Rover") and Australian artist Jim Ottaway's more conventionally new age album, Yesterday Passing. But the album that deserved the prize got it, Colors of the Ambient Sky by veteran multi-instrumentalist, David Arkenstone. It was an Echoes CD of the Month last October. It's one of the most overtly "contemporary" albums here, infused with modern looped rhythms. In my review I wrote that "Arkenstone sculpts moody, liquid electronic worlds that have a hint of the tribal dance floor." (Darkness Descending).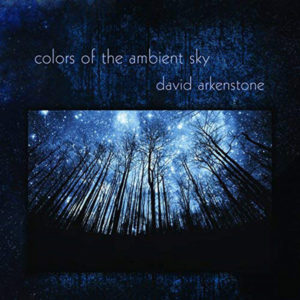 The World Music category is something of a misnomer at the ZMRs. These are not traditional world music recordings. Instead, it's usually new age music infused with global elements. There were some great albums here, including Jeff Johnson and Brian Dunning's Celtic odyssey, "Eirlandia," and Byron Metcalf's enveloping percussive journey, Inner Rhythm Mediations Vol II, a title that does not say it all, as Metcalf sculpts exotic, trance-fueled worlds with flutes from Peter Phippen and ambient guitar by Erik Wøllo. Terra Guitarra drew down the flamenco fury of their previous releases for an album of seductive Spanish moods. The winner was the most unlikely choice. Valerie Romanoff is primarily a guitarist who runs the Starlight Orchestra, performing, I quote: "live music for upscale events." That is not usually a recipe for an album of world fusion eastern journeys, but that's what she delivered on Healing Music Vol. 2, a title that really undersells how beautiful this music is. There are several lushly arranged meditative pieces, and she also heads out into Shakti territory, creating exotic voyages that mix eastern instruments and modes, with Romanoff's guitar.
The ZMR's have their own distinctive categories and the Hybrid Chill/Groove category is among them. This was another good slate that included the label debut of ELEON'S melodic electronics on Dreams Beyond Terra, as well as What the Years Have Left Behind, an electronic album from an artist who is way more energetic than his name, Reaching Calm, the vehicle of Scott M. Long. James Asher and Arthur Hull's Drum Distillery is an album that should have been in the World category, and the latest from longtime space music pilot, David Wright, Stranger Days. The win went to the most dynamic and explosive album nominated in any category, Auriga to Orion by Majestica, the duo of flutist Sherry Finzer and multi-instrumentalist Cass Anawaty. It's a space music album driven by New wave and electronica rhythms, soaring flute melodies riding some of the most dynamic keyboard and guitar arrangements of any nominated album. and the most searing electric guitar of any album nominated this year. (you can hear ELEON and Majestica talking about their music in the Echoes podcast.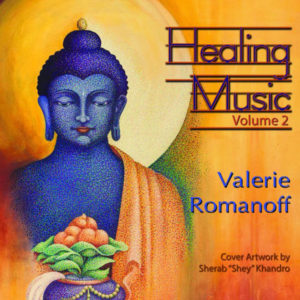 The Best Vocal Album category is an anomalous beast. For the most part they are either coming out of the chant and Kirtan scenes or are spouting soporific new age philosophies somewhere between Tolkien and Shirley MacLaine. Sangeeta Kaur fulfilled the later with her album, Mirrors, while Deva Premal brought up the Kirtan side with Deva. White Sun also comes from the chant tradition but while Premal's music is solidly Indian-based with spare instrumentation, White Sun III, behind the soul searing voice of Gurujas, is a deeply-layered affair merging synths and other instruments with eastern modes, and a sense of song structure. Loreena McKennitt's album of left-over tracks, Lost Souls, an Echoes CD of the Month, was the deep left-field album here. Her world fusion sound and full-throated soprano set her apart from most releases in this category. But the award went to 2002, one of the few artists nominated this year who dates back to the glory days of New Age music in the 80s and early 90s. Their album, A World Away veers from shlock new age pieties like "To Live Again" to Enya-inspired choral vocals on "Dream of Life."
There were several categories I could not get excited about, including Best Relaxation/Meditation, the two piano categories,  and Neo-Classical (except for Tom Caufield's darkly hued meditation, Deep Cuts from the Moral Wilderness). I couldn't even bring myself to vote for Best New Artist, a collection of middle-of-the-road musicians singularly lacking in musical ambition and exploration. Many would've fit in the old "Easy Listening" radio station format.
Although the ZMR's have categories that theoretically should have major people nominated, they historically don't include them. Artists like Bonobo or Odesza don't turn up in the Chill/Groove category. Internationally-acclaimed artists like Hammock, Olafur Arnalds or Nils Frahm never show up in the otherwise soporific Neo-classical group. Where are the giants of ambient music in the ambient category. Even though Meg Bowles, under-the-radar chamber approach to ambient was a fine winner, is Ken Elkinson's generic New Age really the best we can do as a nominee? And why is the electronic category often absent wide swaths of musicians? The pool that nominees are drawn from seems limited by the DJs who contribute to the Zone Music Reporter and the problem starts and ends there in the echo-chamber that is the ZMRs
The Zone Music Reporter provides a great service and there are many good albums here. A few were Echoes CDs of the Month picks and many of the artists have been featured on the show. But the ZMR Awards are in danger of being a closed and increasingly smaller bubble.