David Arkenstone's Colors of the Ambient Sky Echoes October CD of the Month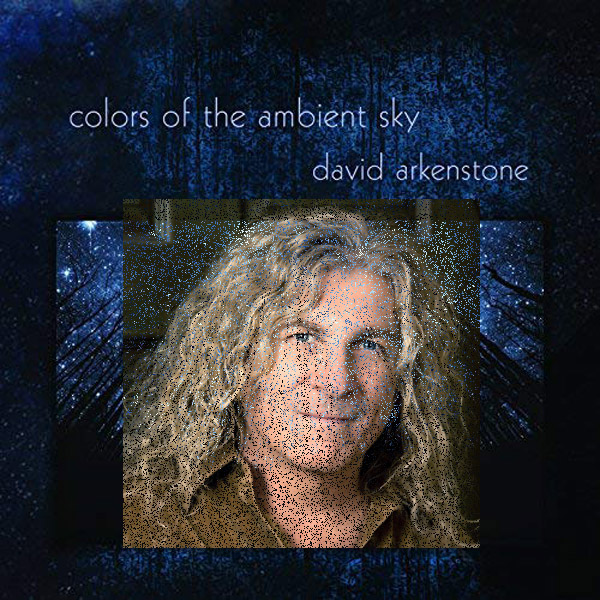 David Arkenstone is a renaissance man, not just in the stage fashion he's preferred over the years, with puffy sleeves and frills that make him look like one of the Three Musketeers, but in the breadth of his music. He's a multi-instrumentalist playing guitar, bouzouki, keyboards, silver flute, native American flute, mandolin, harp, cello, melodica, and pan pipes. He's spread those instruments across albums of symphonic New Age orchestrations, Celtic ruminations and fantasies of the imagination.
Arkenstone has had a curious career. He was a darling of the New Age in the 80s and into the 90s, when he reached his commercial peak with his elaborately orchestrated conceptual albums. But even into the 2000s, he's charted consistently, placing seven albums in the Billboard New Age Charts Top 20 in the new millennium.
Among his something like 60 solo albums released since his 1987 debut, Valley in the Clouds, a lot of generic works can be found, especially those on the Green Hill label, such as Chillout Lounge and Caribbean Nights, albums designed for the mood audience. But you can tell when Arkenstone  puts his heart into something. Albums like Citizen of Time, In the Wake of the Wind, Quest of the Dream Warrior and Loveren, were all works where Arkenstone was committed to a vision. Those albums are in his symphonic new age vein, but in 2011 he released Ambient World, a double CD of purely electronic excursions. That album was an Echoes CD of the Month, and now he's followed it up with Colors of the Ambient Sky.
Colors of the Ambient Sky is a more melodically lush affair than Ambient World. Arkenstone sculpts moody, liquid electronic worlds that have a hint of the tribal dance floor. A track like "Darkness Descending" is based around a steady ostinato pulse and a surging percussive groove, as sounds swirl and throb through his virtual space journey.
Arkenstone's electronic music also reveals the darker side of a musician who usually couches his music in the imagery of fantasy. "Visitors" sounds like it slipped off the score to Stranger Things, with snarling synths and a menacing groove. Although this is a largely electronic album, Arkenstone is first and always, a player, and his melodies and backing lines are usually performed more than programmed. You can hear hints of Arkenstone's more grandiose symphonic style in tracks like "Rainbow Galaxy," with its swooping synth melodies.
Arkenstone orchestrates his sound in space. On "Blue Lightning," where the sounds are located is almost as important as what they are, as he erects a melodically driven architecture. Now into his mid-sixties, David Arkenstone is one of the few first or second-generation New Age artists to incorporate sounds of more contemporary electronic music. And he dials it up with authenticity and melodic invention on Colors of the Ambient Sky.
Read a review of David Arkenstone's previous CD of the Month, Ambient World.