Podcast: Play in new window | Download
Subscribe: RSS
INCOMING MESSAGE:
TRANSMISSIONS: THE ECHOES LIVING ROOM CONCERTS VOLUME 19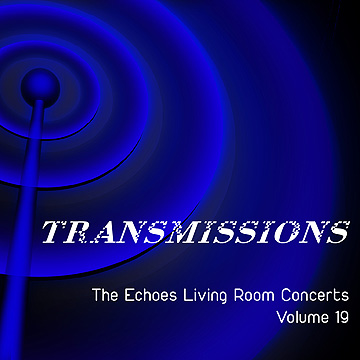 TRANSMISSIONS is a collection of live Echoes performances that shows Echoes moving into the future in our 25th year.  It's a merging of electronic, new acoustic, dream pop and ambient chamber music.  This is the center of Echoes. In Transmissions, you'll hear the atmosphere laden songs of Azure Ray, Julia Holter, Still Corners and Una.
There are haunting singer-songwriters with Hem and SHEL, and virtuoso guitarists Jesse Cook and Kaki King.  Ambient chamber music is heard in the illuminating performances of Ólafur Arnalds, Ludovico Einaudi and Helen Jane Long.  Electronica plugs in with  the sound of Tycho and Ulrich Schnauss and space music orbits with Ian Boddy, Radio Massacre International and Vic Hennegan.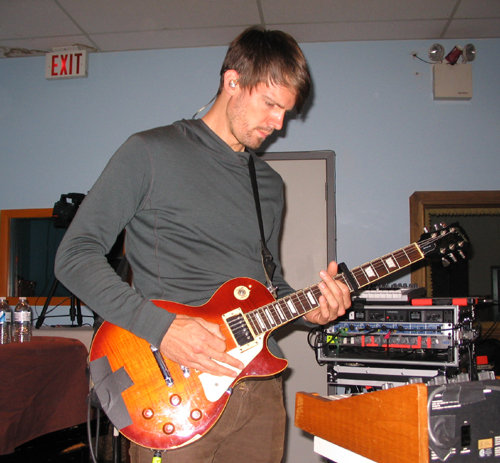 TYCHO launches the album with one of his best known tracks, "A Walking" from his 2011 CD, Dive. He brought a bassist and drummer into Echoes to realize the slightly off-centered and buoyant groove of this track which has Tycho's Scott Hansen playing synths and guitar.
Tycho is a cousin in musical ways to ULRICH SCHNAUSS.  This is Ulrich's second appearance on an Echoes CD and he surprises us with this complete makeover of "A Long Way to Fall," the title piece to his latest album, which was an Echoes CD of the Month.  I actually pulled this segment out of a 28 minute continuous set he performed as he reconfigured the melancholy themes of this song, rendering it almost completely new.

We've been loving the new wave of Dream Pop artists on the show and several of them came through this year.  AZURE RAY, the duo of Orenda Fink and Maria Taylor were as entrancing live as they are on their CDs.  These mavens of melancholy can bring you to tears and they do with this darkly hued, electronically throbbing song, "Scattered Like Leaves" from their EP, As Above So Below.   I love the Moog bass accent on it.
STILL CORNERS has a lighter, more exuberant touch with singer Tessa Murray voicing the romantic theme of guitarist Greg Hughes.  "Fireflies" in particular, from their album Strange Pleasures, is a buoyant track even though Tessa has never seen fireflies.
UNA are an LA trio that brings a bit more of a jazz and trip-hop sound to their music.  They were scheduled to perform in my living room, but on a 95 degree summer day, the air conditioning failed an hour before their arrival.  We scrambled to my girlfriend's house where the band assembled their turntables, effects and Wurlitzer electric piano to play songs from their The Laughing Man EP.  They played a beautiful version of "We Are the Lonely" with Jennifer Nice's coolly arch  vocal and  Eddie Barajas' live turntable samples and manipulations.

JULIA HOLTER is a singer-songwriter with ambient moods and an avant-gardists heart.  Her albums, including Ekstasis and the recent Loud City Song, feature heavily layered vocals, so we thought she'd come in with backing tracks.  But Holter decided to do it all live with herself on keyboards, a cellist and drummer. The wistful themes of "In the Same Room" were beautifully served by this approach. She created a version as melodically beguiling as the album track, but different, live and present.

On the acoustic singer-songwriter side, we have two bands that follow the unconventional path.
HEM is a band from New York who almost broke up under the weight of one member's drug addiction.  But pianist and composer Don Messé got clean and wrote several beautiful, heartbreaking songs for their album, Departure and Farewell.  It started as a swansong but became something bigger.  We took their performance of the title track for Transmissions with that amazing vocal from Sally Ellyson.

While the member of Hem are hovering around the 40 year old mark, the members of SHEL hover around 20.  They are four sisters from Colorado, Sarah, Hannah, Eva and Liza Holbrook and they play violin, piano, mandolin and percussion and also have beautiful, sisterly harmonies when they sing.  "Paint My Life" from their debut album is full of melancholic, youthful reflections but also has a sense of whimsy.

Two great guitarists appear on this CD, Jesse Cook and Kaki King.  Both have been on previous Echoes collections.
JESSE COOK came stripped down this time, just him and another guitarist as they played music from across Cook's career.  But we really wanted to hear him play music from his latest album, The Blue Guitar Sessions and "Broken Moon" is one of them.
KAKI KING has been on Echoes many times, and every time, it's different.  On the heels of her album, Glow, she came in with her acoustic guitar and koto guitar and proceeded to show why she's one of the most highly regarded finger-style guitarists of our time.
Ambient chamber music, that meeting ground of classical and ambient electronics, has been an important part of Echoes for years. In fact, we coined the term.  We have two of the leading figures in the genre, Italian pianist Ludovico Einaudi and Icelandic composer Ólafur Arnalds.

LUDOVICO EINAUDI is the more traditional of the two, coming from a traditional classical background.  His music is marked by its soaring melodicism.   He's been on four previous Echoes CDs, but this is the best example of his work, playing with a small chamber ensemble he performed music from his CD of the Month, In a Time Lapse.  This performance of the title piece is a trance-like excursion of minimalist modalities.
ÓLAFUR ARNALDS is much younger by half, than Einaudi and his music is more deeply embedded in an ambient sound.  His 2013 album, For Now I Am Winter was an Echoes CD of the Month, but perhaps ironically, this track, "Near Light", originally appeared on his Living Room Songs album.  He composed a song every day, played it in his living room and uploaded it to the web.  Recording with just a piano, electronics, violin and cello, it's a work of pensive moods suspended in space.  It was recorded at The Oven Studio in New York, which is owned by Alicia Keys and he played her Yamaha grand piano.

English composer HELEN JANE LONG isn't quite ambient chamber music since she doesn't employ electronics, but she composes in that mode with serenely sculpted melodies that sound like that came from an earlier, more elegant time.  She brought a string quartet into Echoes to play music from her albums and we picked this beautiful rendition of "To Dust" originally from her Embers album.  She recently rerecorded tracks from her Porcelain album at Air Studios in London.  The Music Centre where this was recorded isn't Air, but it still sounds pretty good.

Transmissions may have the most space music selections of any previous CD.
RADIO MASSACRE INTERNATIONAL is the only performance on this disc recorded in the actual Echoes Living Room.  Duncan Goddard, Steve Dinsdale and Gary Houghton gathered, literally on the floor, surrounded by synthesizers, computers, effects pedals and cables and spun out this rendition of an older track called , "Organ Harvest" the title piece to a long out-of-print album.  Note the Pink Floyd "Echoes" homage at the end from Houghton's guitar. Their latest album is The Clouds of Titan.

IAN BODDY has been on a few previous Echoes CDs, but only once before as a solo artist.  He stepped into Echoes' black booth and surrounded himself in a cockpit of synthesizers to play this piece "Open Door" from his album, Liverdelphia, which, coincidentally was also a live recording.  Ian actually cut two takes of this piece.  He played a beautiful lead line on the first version, but he intentionally buried it in his mix.  Since it was a two track, direct to stereo recording, I asked him to do a second take with the lead more prominent, which he reluctantly consented to do.  I like it.  It's a classic space music track, replete with Mellotron vocal choirs.

Finally, VIC HENNEGAN.  The only reason he's the last track is because "Desert Vortex"is the longest, clocking in at over 9 minutes.  Vic has not only a great sense of sequencing and sound design, but he also has a talent for musical structure as he builds this track to a momentous climax.  This piece was originally supposed to be on a compilation album, but that never happened, so this is the only version of this "Desert Vortex."

Transmissions is dedicated to Ravi Shankar 1920-2012
As we move through our 25th year, I can' think of a better way to launch than with Transmissions.


John Diliberto (((echoes)))
Pick up you copy of Transmissions in the Echoes Store.  Current members of the Echoes CD of the Month Club will be getting Transmissions with their next CD.  You can join them in getting a great CD every month by signing up for the Echoes CD of the Month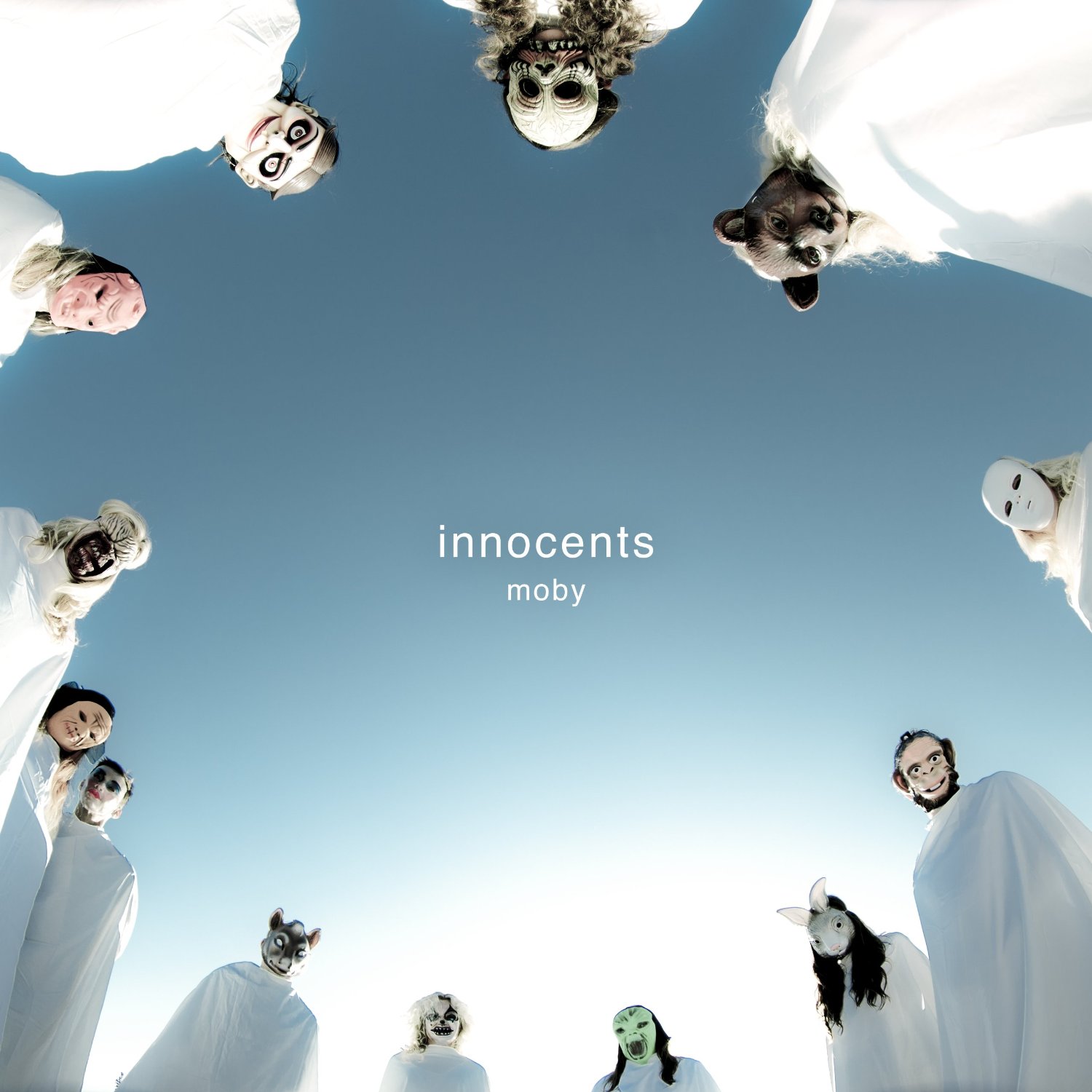 Club.  New members will get Moby's Innocents album, our November CD of the Month and a BONUS CD of Bombay Dub Orchestra's Tales from the Grand Bazaar.  You'll get great CDs and help support Echoes at the same time.  You can do it all right here.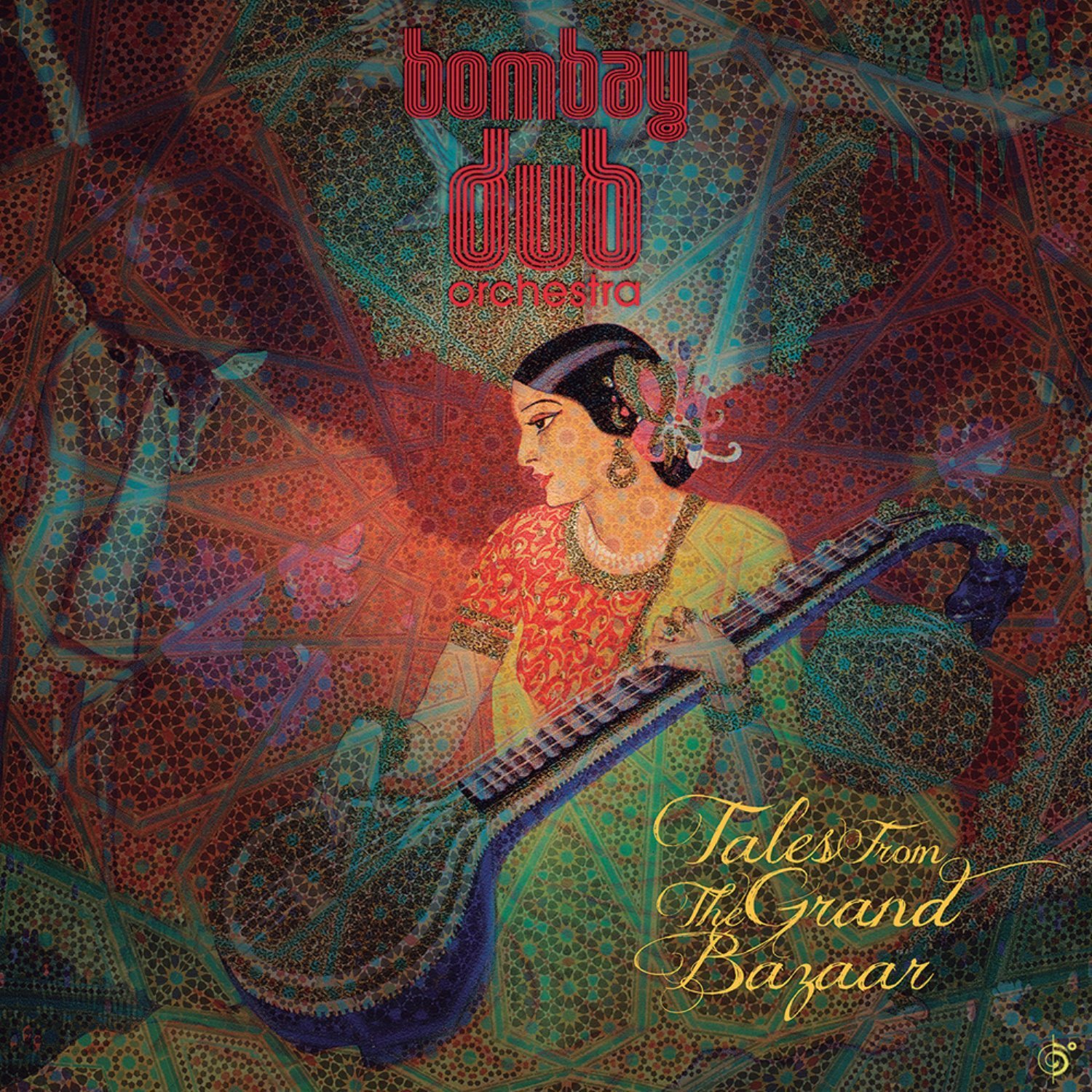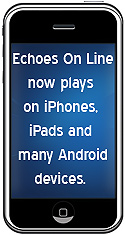 Now you can go Mobile with Echoes On-Line. Find out how you can listen to Echoes 24/7 wherever you are on your iPhone, iPad or Droid.
Join us on Facebook where you'll get all the Echoes news so you won't be left behind when Dead Can Dance appear on the show, Tangerine Dream tours or Brian Eno drops a new iPad album. Or Follow us on Twitter@echoesradio.