Jimi Hendrix's solo on "'Voodoo Child,' was like a Harley-Davidson screaming out of the sky." –Conny Plank.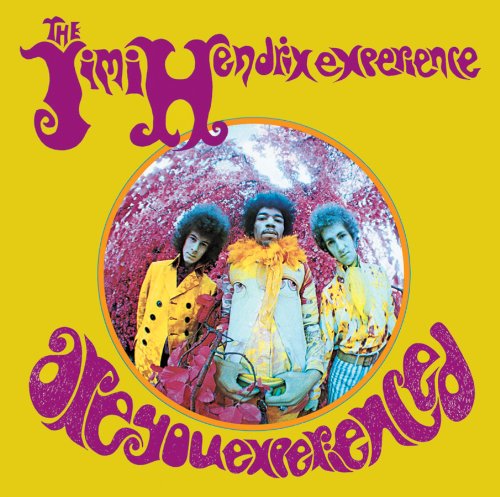 I recently posted on Facebook on the EchoesFans page about the PBS American Masters documentary, Jimi Hendrix: Hear My Train a Comin' because I found myself emotionally affected by the memories it was triggering.  Someone on Facebook wondered why I got so wistful about it and I, perhaps a little too snarkily, replied that "If you listen to the music and have the memories, you know."  After watching the entire documentary I realized that's actually truer than I thought.  My memory was filling in all the elements that the film left out.
The main takeaways I got from Hear My Train a Comin' are Hendrix was a great guy, an amazing guitarist and all he wanted to do was play.  Beyond that, the American Masters documentary sheds little light on this figure who is beyond iconic.  In fact, while note inferior to the original Jimi Hendrix documentary from 1973, it is missing a few of its virtues.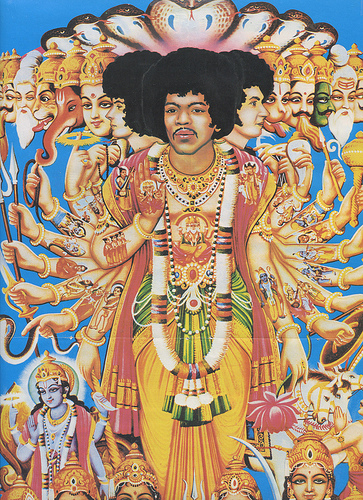 That documentary, released only three years after Hendrix's death, had compelling interview segments with guitarists who were contemporaries of Hendrix like Eric Clapton, who was extremely touching in his reverence for Hendrix, and The Who's Pete Townsend who had the most insightful comments on Hendrix's arrival in London and his Monterey Pop performance.  His recollection about the discussion between him and Hendrix over who would go on last at Monterey reveals just how high Hendrix raised the bar.  But there are few of Hendrix's guitar hero contemporaries in Hear My Train a Comin' other Billy Gibbons of  ZZ Top and he wasn't very illuminating. More importantly, no contemporary musicians testifying to his extraordinary influence outside of Vernon Reid and Dweezil Zappa.  Monster guitarists both,  but they couldn't get someone with a little more weight?   So many people state that Hendrix changed music and the electric guitar, but how?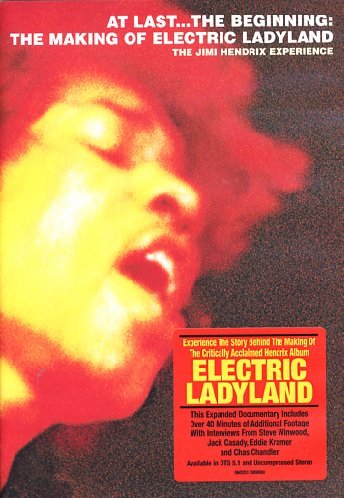 Hendrix's legacy resides in the sound he got from the guitar, yet, except for several vague allusions, there's almost no talk about how he got that sound, what it entailed, who influenced him, what his technology was.  I don't think it's too geeked out to want some analysis of just what Hendrix was doing to get that doomed, ominous fuzz he had on "Purple Haze," which had never been heard before.  Hendrix didn't invent the wah-wah pedal, but he invented the language for it and to this day, no one has played it as effectively. I would've loved to hear some discussion about the way Hendrix used the studio as an instrument on Axis: Bold as Love and in particular, the "C-side" of Electric Ladyland.  The BBC Classic Albums documentary:  At Last… The Beginning – The Making of Electric Ladyland,  gives vastly more insight into Hendrix's music making.
Fayne Pridgeon, Hendrix's New York City girlfriend, is reduced to repeating over and over that Hendrix was a shy and sweet guy who just wanted to play and always had his guitar with him.  But in the 1973 doc, a younger Pridgeon has joyful recollections of Hendrix's enthusiasm for Bob Dylan, something which isn't mentioned at all in Hear My Train a Comin', except for Ellen McIlwaine's memory that Hendrix adopted Dylan's 60s hairstyle.  It's a curious exclusion considering that Hendrix's version of Dylan's "All Along the Watchtower" is one of his best known recordings .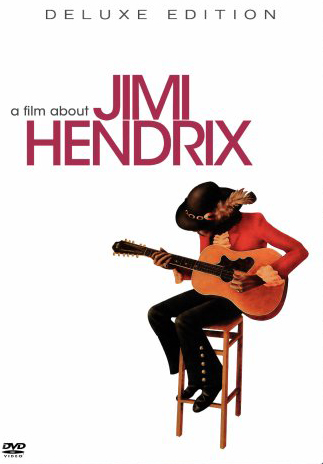 And in a fashion all too typical in documentaries on the 60s, they blow right by the psychedelic "experience."  There are vague references to drugs, but little talk about their impact on his music, which is immense.  It's like not talking about the influence of Woody Guthrie on Bob Dylan or just ignoring the impact of New York City in Lou Reed's music.
There are a few nice touches: Paul McCartney's personal reflections about Hendrix playing "Sgt. Pepper's Lonely Hearts Club Band" and getting him the gig at Monterey; the radio ads for Hendrix concerts, including the one calling him the "number one Progressive Rock act in the world."  Linda Keith had a great handle on many aspects of Hendrix's life and music and Rolling Stone journalist David Fricke had some contextualizing perspectives.  But many opportunities were missed so that a dozen interview subjects could say Hendrix was a great guy, an amazing guitar player and he was shy.
Jimi Hendrix: Hear My Train a Comin' is an enjoyable documentary, but director Bob Smeaton missed a few too many stops along the way.  And there's nothing as poetic as the late Conny Plank's description above.  https://800938.p3cdn2.secureserver.net/wp-content/uploads/2013/05/130521_stillcorners.jpg
John Diliberto (((echoes)))