Podcast: Play in new window | Download
Subscribe: RSS
Aine Minogue, Loreena McKennitt and Enya do a  Celtic Christmas
(You can hear an Audio Version of this blog with music excerpts from these albums.)
Celtic music and Christmas go together as well as Handel's Messiah and Christmas. If you want to tap into that contemplative, fireplace, snowflakes and Christmas tree mood, there's nothing like a good Celtic aire to get you there.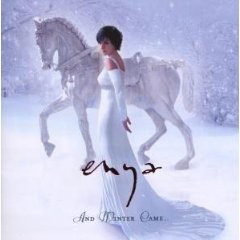 A new CD by the Irish Singer Enya is called  And Winter Came.  Surprisingly, it has only two carols on it, one of them being Enya's Gaelic version of "Silent Night" which she's recorded before. But instead of releasing an entire album of carols, she's written original tunes for the season that drip in sentimentality wrapped in the velvet cocoon of her vocal choirs.
All the Enya hallmarks are here from the swooning choruses to the pizzicato synth strings. And there's even another song in the tradition of "Orinoco Flow" called "Trains and Winter Rains"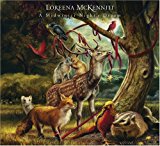 Another Celtic Diva, Loreena McKennitt enters the Christmas fray with A Midwinter Night's Dream. Much of it reprises music from her "A Winter Garden" EP from 1995 including original songs like "Snow." Celtic sounds abound, but she also takes some traditional carols and spins them through her Moroccan mixer.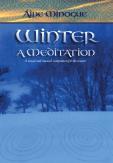 Aine Minogue is an Irish harpist and singer. She touches a different side with a DVD called Winter: A Meditation. She takes songs from across her catalog that evoke the mystery of the winter season and marries them to beautiful slow mo nature scenes and vaguely ritualistic tableaus. Aine says that songs like "The Grove" draw a lot of inspiration from Druid myths, where it's believed many Christmas traditions have their origins.
Aine Minogue: The groves were very precious and holy to the ancient Druids and it centers around the idea of creating a sacred space to invite in the other world, particularly at the power times of the year like the winter solstice.
Aine Minogue will be playing live on the Echoes Sonic Seasonings show along with Sumner McKane, Lisa Lynne and Aryeh Frankfurter and Tim Farrell. Check your local station for times. This has been an Echo Location, soundings for new Christmas music.
John Diliberto ((( echoes )))