Russel Walder's Speak to the Storm: Echoes October CD of the Month
By John Diliberto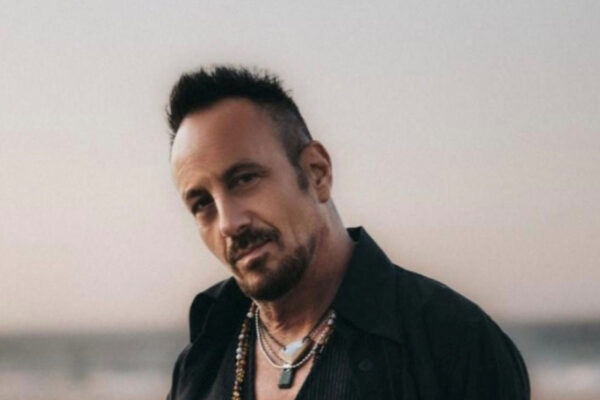 Middle Eastern moods and modes seem to be in the air lately with Opium Moon, Secret Sky, Didon and many others tapping into the exotic, mystical and sensual sound of the Near East. Russel Walder hasn't been doing this as long as some of the artists native to that region, but he's been inhabiting this space for at least the 16 years since his album, Rise. He continues in this world music form with Speak to the Storm.
Russel Walder is a name that should be familiar to longtime Echoes listeners. In the 1980s and early 90s he was in a duo with pianist Ira Stein. They recorded a few albums on Windham Hill and Narada, and had a minor New Age hit called "The Underground." They even appear on the very first Echoes Living Room Concert CD, A Door in the Air. But they broke up, and Russel moved to New Zealand. He released the new age/smooth jazz album Pure Joy in 2002 and in 2007 he returned with Rise, which was an Echoes CD of the Month. In 2011 we saw Music for a Shift in Consciousness, a much more ambient affair. Now he's returned with a new album that continues that middle-eastern centered world music sound of Rise, all topped by his sensual oboe and duduk playing.
Speak to the Storm is a deep world fusion journey, mostly spiked by sampled Middle Eastern instruments, percussion and voices, but with a good dollop of Indian and Armenian sounds as well. "The Sovereign" operates on an insistent vamp, with singer Meeta Pandit wailing wordlessly above the percussive groove as a kamencheh saws away mournfully in answer.
"Walk on Water" features more of Meeta Pandit along with Franco Heke in wordless vocals with an almost demonic, snarling riff on some kind of plucked string instrument, while synth strings surge. Walder works as a film composer, so there's no surprise that there would be a cinematic quality to his music and you can hear that on "Walk on Water." But it's also mixed with ambient and EDM elements like the snarling bass and staccato percussion.
Speak to the Storm is always hanging on this balance of ancient and modern, primal and technological. "Hidden But Seen" takes you into a throbbing tribal dance with Walder playing the Armenian double-reed instrument called the duduk, which is like an oboe, but more melancholy. This track, and a few others like "The First Truth" and the more EDM-inspired "Path to the Path," take me back to the Matrix Reloaded celebration scene, only much more sensual and throbbing. "The First Truth" also has some nice bending bass lines from Tony Levin.
With three exceptions, the tracks with vocals are wordless. One of the exceptions is "Conception." Meeta Pandit wails in the background while Katana is multi-tracked, chanting the mantra-like lyric:
Today I Live
Today I Love
Today I pray
Today I'm present
It's a quietly ecstatic song that lifts you out of the tribal and into ascendance.
Other than the vocalists and Tony Levin on bass, Russel Walder is the only credited musician on the album. While oboe is the instrument he's known for, he's actually playing more electronics and samples here, creating a global orchestra of the imagination. In fact, the oboe is usually deep in the background, if present at all, until the last third of the album.
"The First Truth," "Emanation," and "Trusting the Invisible" are the only tracks that really feature Russell's lyrical oboe playing. Against the more electronic landscapes, it's an even more human and soulful element on an album that is already pretty soulful. I could have used a little more of this.
""Beyond Doubt" has another mantra-like lyric, although not one of personal affirmation as Jessica Domingo intones, "Haunted, haunted by you." The dulcimer-like loop reminded me of early Cocteau Twins and also suggested a minimalist influence, which you can also hear in the guitar loops of "Emanation." This track also features Walder's most explosive oboe playing on the album.
I have saved the first track for last. "The Time Finds Us" is a false portent of what's to come. This isn't a world fusion dervish or cinematic imaginary orchestral expanse. It's a languid dream pop track with singer Alina Renae, who we've heard before with Nicholas Gunn. It's an impassioned, hook-driven track. It just sounds like it's from another album.
Nevertheless, Speak to the Storm is a journey of beautifully shifting soundscapes, propulsive, sensual rhythms and surreal combinations of global instruments and voices. It posits a sound of the global village, sent into space, with imagery sent back to earth in I-Max splendor.