Brian Eno-Totally Wired-The Complete Interview
Podcast: Play in new window | Download
Subscribe: RSS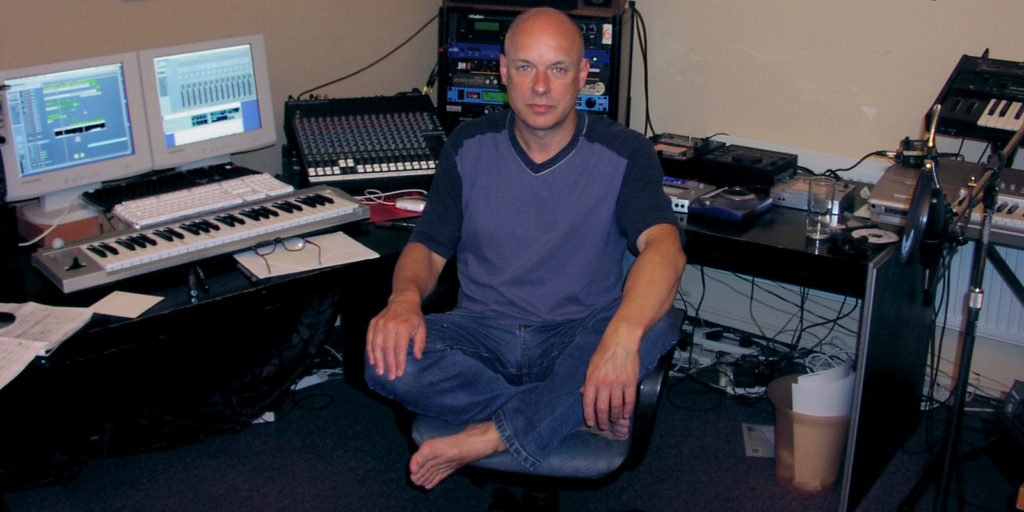 Brian Eno should need no introduction to any music fan. A member of Roxy Music, architect of Ambient Music, producer at the edges of Pop, his mark has been felt across music, from classical to rock and beyond.  In 1987, I conducted the first of several interviews with Eno across three  decades. Bits and pieces have been heard in the 80s radio series Totally Wired-Artists in Electronic Sound and on Echoes.  But it has never been heard in its 64-minute entirety. Here's the story.
In the 1980s I produced a radio series called Totally Wired, Artists in Electronic Sound which contained interviews with Karlheinz Stockhausen, Tangerine Dream, Klaus Schulze, Depeche Mode, Kate Bush, Vangelis, Steve Roach and about 130 more artists across the music spectrum. It started in 1982, and it took us five years to snag Brian Eno, which we finally did in 1987. At that time, albums like Another Green World, Ambient 1-Music for Airports, and Apollo had already reshaped music concepts, and his latest release was 1985's deeply ambient Thursday Afternoon. Also behind him was his Low-Heroes-Lodger collaborations with David Bowie. We talk a lot about those releases, as well as Oblique Strategies, his card set designed to prompt creativity.
I conducted the interview in his apartment in the Kensington section of London. Brian sat in an heirloom-looking easy chair while I stuck my Electro-Voice 635A microphone in his face, switching it back and forth between us as we spoke. His manager, Anthea Norman-Taylor, prepared tea, of course. They would be married the next year. Settle in your own easy chair for this wide-ranging, deep dive into Brian Eno in the Echoes Podcast.