Jeff Beck is Eternal.
He was here for 78 years, but Jeff Beck is Eternal.
Often when somebody passes you'll hear the phrase, "they died too young." You usually don't hear that about someone who is 78, but in Jeff Beck's case that was never more true. At 78 years old, the guitarist was shredding as ferociously as he did at 20, when he joined the Yardbirds in 1965.
I saw him perform three times in the last 12 years, and every time he bounded on stage. He usually wore a sleeveless shirt, topped by a vest, his bare, sinewy right arm adorned with 4-inch silver bands around his bicep and wrist. He bent into his solos, rocking back and forth in white lace-up boots. He was still dressed that way when I saw him when he was 66, again at 67 with his Rock and Roll Party Tour, and one last time in 2018 at a spry 74.
In the 1960s, when you talked about guitar it was Jimi Hendrix, Eric Clapton and Jeff Beck. He transformed rock guitar in that decade with the Yardbirds, and as a solo artist.  He then went on to create innovative music throughout the next six decades, occasionally punctuated by long stretches of semi-retirement.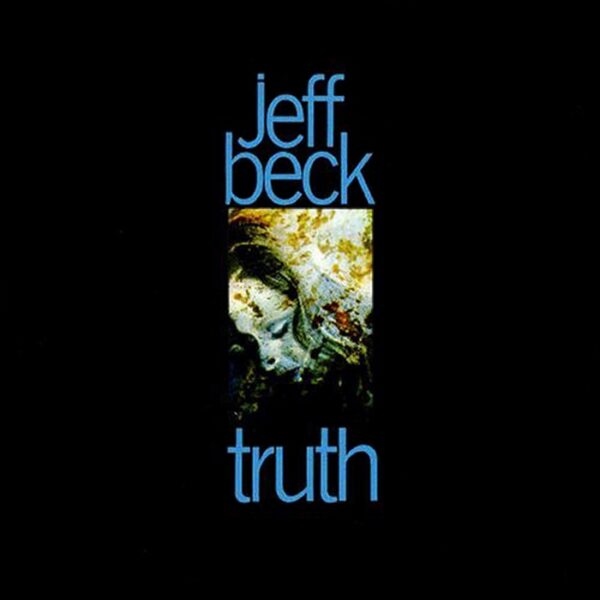 I first heard Jeff Beck, like most people in the 1960s, with the Yardbirds, screaming on songs like "Train Kept A-Rollin'," (titled "Stroll On")  and laying down Middle-Eastern riffs to "Over Under Sideways Down."
Then came The Jeff Beck Group with singer Rod Stewart, bassist Ron Wood, pianist Nicky Hopkins, and drummer Mick Waller. "Beck's Bolero," a song he continued to perform throughout his career, was a mind-bending guitar fury, at a time when mind-bending was what it was all about. It's still hard to believe that it was the B-side to "Hi-Ho Silver Lining," a song which always made me want to ask him, "what were you thinking?" Truth, the title track from his solo debut, said a lot, and it's notable that the shlock of "Silver Lining" didn't get on it.
I saw the Jeff Beck Group live in the summer of 1969, headlining a day at the Newport Jazz Festival. They followed powerhouse performances by Ten Years After, Jethro Tull, Blood Sweat & Tears, and especially Rahsaan Roland Kirk, with a lackluster set that illustrated why this band was about to break up. Scheduled for the Woodstock Festival that August, they broke up before it happened.
Their desultory performance was a disappointment for me, a 15-year-old rock junkie. It took over 40 years for me to see Beck again. In that time, he'd released scores of albums, often taking different directions. He created a quartet of definitive fusion albums with Blow By Blow, Wired, Jeff Beck with the Jan Hammer Group Live, and There and Back, all with Mahavishnu Orchestra keyboardist Jan Hammer. But then he went back to rock and roll for a while, and later took a turn into the most ferocious electronica you could imagine on the albums, You Had It Coming, and Jeff. His guitar playing serrated anthemic melodies over crushing grooves. While most of his contemporaries were on the 1960s oldies circuit, Beck was creating the future.
I saw him right after his more subdued and nuanced Emotion and Commotion release, which found him playing classical works like "Corpus Christi Carol" (which was inspired by Jeff Buckley's recording of that song) and covers of pop classics like "I Put A Spell on You" and "Lilac Wine."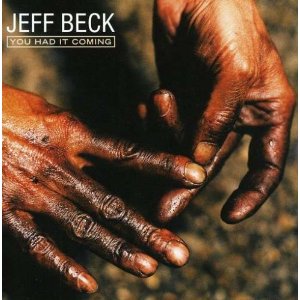 Beck was an unpredictable player. Picking with fingers instead of a plectrum, his solos were marked by squeaks and squawks, frenetic hammer-ons in the upper register, and notes that sustained into infinity. Even in his most tender moments, like when covering Stevie Wonder's "Cause We've Ended as Lovers," he'd go somewhere you wouldn't expect. And speaking of Wonder, it was Jeff Beck's drum riff that inspired Wonder's hit, "Superstition." It was supposed to be the first single from Beck's power trio Beck, Bogart and Appice, but Wonder released it first.
Beck could be the most soulful player, milking single notes for every drop of emotion on ballads like "Somewhere Over the Rainbow" or the Celtic inflections of "Women of Ireland." Mostly playing a white Fender Strat, he revealed why he's the Wizard of the Whammy Bar. It was almost never out of his fingers as he bent and twisted notes into ricochet melismas of melody that rarely went where you expected them to go. And when he rocked out, that whammy bar elicited screams from his strings, as it did on take-no-prisoner renditions of "Rollin' and Tumblin'," and "Dirty Mind," both from his 2000 electronica assault, You Had It Coming. His guitar squonked and squealed like a train slamming the mergency brakes on a Max Escher train track.
Jeff Beck enjoyed something of a renaissance in the last 15 years, as people began to recognize once again a rock guitar genius who had authenticity etched into every note he played.  He could take an audience to dance fever ecstasy with a wild version of Sly & the Family Stone's "I Wanna Take You Higher," and then bring them into the quietest contemplation with the hymnal refrains of "Corpus Christi Carol."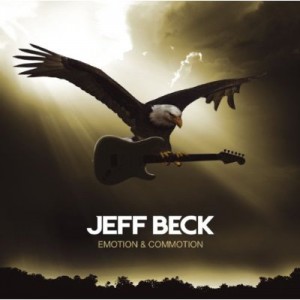 He strapped-on a Gibson Les Paul for an homage to the guitar legend, playing along to Les Paul and Mary Ford's "How High the Moon." He and keyboardist Jason Rebello would replicate the original's tape-speed and over-dub enhanced arrangement, live.
Jeff Beck was timeless. He didn't ply the past like many of his contemporaries. While his concerts would include music from across his career, he was always exploring new avenues for his guitar. His two early-2000s electronica albums, You Had It Coming and Jeff, as well as his last solo studio album, Loud Haller in 2016, adapted electronica and EDM strategies. Unlike many players, it was never gratuitous. He dug into these styles with the same conviction he brought to Willie Dixon's "I Ain't Superstitious" in 1968.
Jeff Beck was recording and touring right up to the end, behind what turns out to be his final album, 18, recorded with Johnny Depp. It's not the auspicious final album I would have liked to have had from him, but even here, his guitar burns with an inner flame.
Jeff Beck died from bacterial meningitis on December 10, 2023.