An Echoes Acoustic Thanksgiving with guitarist Vin Downes, live.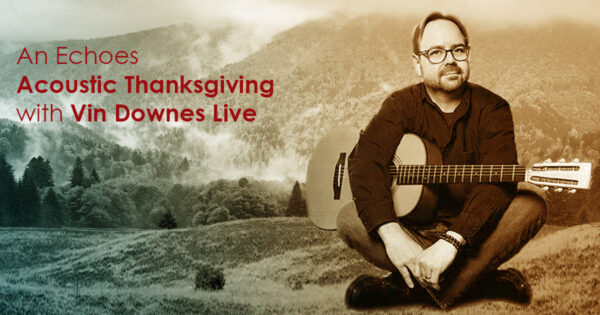 An Echoes Acoustic Thanksgiving for 2022 brings us Vin Downes.  He's an acclaimed finger-style guitarist who has worked with Will Ackerman and the group FLOW, as well as recording eight solo albums.  His latest is Three Evenings, a set of delicately-wrought guitar solos that includes a tribute to his mentor, Will Ackerman. Vin will perform music from Three Evenings live on Echoes. His performance will be surrounded by acoustic music celebrating the Thanksgiving holiday.
© Copyright 2022 Pennsylvania Public Radio Associates, Inc.
As an Amazon Associate, we earn from qualifying purchases.