Hollan Holmes Emerald Waters Echoes February CD of the Month
by John Diliberto 1/28/2022
HOLLAN HOLMES – Emerald Waters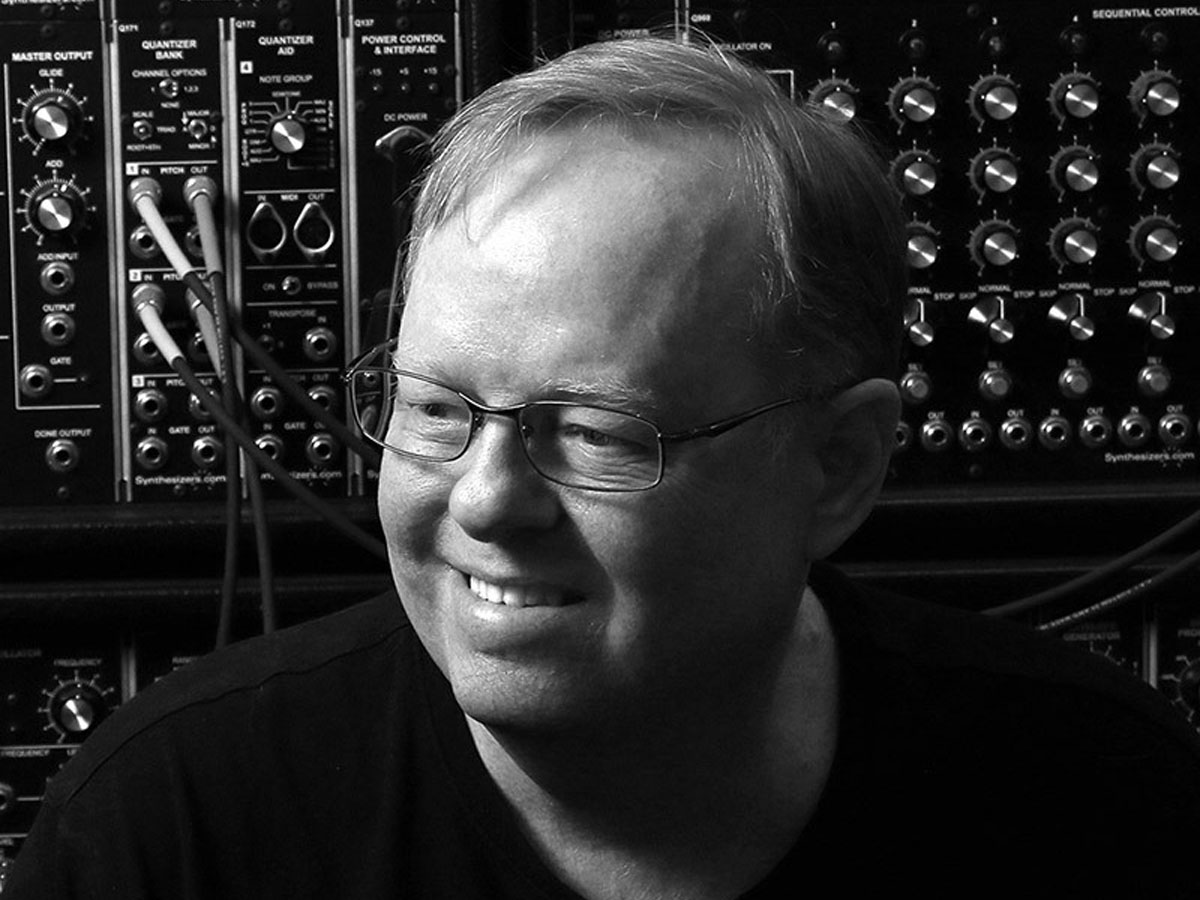 Hollan Holmes is an artist highly attuned to his environment in Texas. In fact, he makes most of his living as a fine artist of landscape paintings, creating images of the Lone Star State. But despite this proclaimed influence, his music seems displaced from his environment. There's none of that Ry Cooder, Paris, Texas vibe that you usually expect from someone inspired by these vistas. To the listener coming to his music cold, visions of the high plains, deep canyons, plateaus, and the lonesome prairie are not what comes to mind. Instead, it's Roy Batty's soliloquy in Bladerunner, "Attack ships on fire off the shoulder of Orion. C-beams glittering in the dark near the Tannhäuser Gate."
Holmes's visual art is representational, but in his framing, colors and detail, it takes on a mystical, magical effect. His image of The Devils River Bends colors in muted psychedelic hues, and his cactus look alien. His detailed, nearly photo-realistic watercolor of an old steam engine looks like the underbelly of The Matrix. A rusty metal animal trap hung on a weathered wooden wall becomes an ancient totem. In contrast, his purely electronic musical compositions don't hold any of the attributes that traditionally connote "the west." But perhaps more deeply, his music taps into its otherworldly presence. That's where Hollan Holmes sits on Emerald Waters.
Hollan Holmes released his debut album, A Distant Light, in 2010, He self-released six albums before connecting with the Spotted Peccary label with his 2020 album, Milestones. Although he's played keyboards from an early age, beginning on piano, Holmes is an in-the-box composer, using computers and music programs to orchestrate his sound. But despite employing contemporary digital tools, his roots are in the analog world of 1970s Space Music.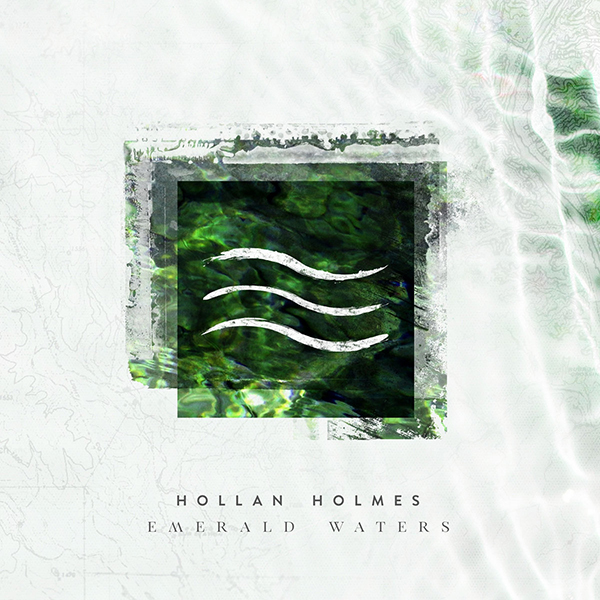 His sound is insistent. His sequencer patterns aren't rubber band bass lines, but stalking electronic steps. You can hear it on the opening track, "Hydroelectric." Sequencers ping through the stereo spectrum in oscillating patterns that actually sound more like something current from Bluetech, rather than Holmes's early influences. You can also hear his sense of the dynamic as the track keeps building with rolling crescendos. Reflecting its title, this is the sound of industry and power. It clocks-in at seven minutes but could've gone longer, and I wish it had, instead of the unsatisfying fade out.
"Hell or High Water" is typical of Holmes's approach, with minimalist sequencer patterns crossing over each other in multiple-exposure, moving images. It's a completely mesmerizing sound on its own, but unlike a lot of retro-space Berlin School music, his patterns modulate and evolve and explode into new patterns. Tracks like "Taken by the Current" are kinetic launches into infinite space. He even drops some piano onto this one, which, though it's probably electronic, sounds like it's played rather than programmed. Likewise, "A Ribbon of Life" sounds like free-form organ playing, recalling Terry Riley's "A Rainbow in Curved Air" as Holmes sculpts another delirious track of rotating sequencer patterns.
Track after track on Emerald Waters finds me immersed in such a richly layered, textured and melodic space, that it takes me right out of the space I'm in. As I write this, I'm swirling through "The Sublime Shimmer," propelled on cycles-within-cycles of sound. The track emerges out of a solemn choir, and after sending you into its sequencer symmetry, drops you back off with the choir, as if the middle section were a dream.
Although there are no drums or rhythm loops, Emerald Waters does get an atom-spinning energy on most tracks. The drifting "Changing Course" is the exception. It's an ambient dirge that leads into the final couple of tracks, where the album loses a little steam, a fault of many electronic artists compelled to fill the 75 minutes they can put on a CD.
With Emerald Waters, Hollan Holmes has forged a definitive recording that wraps you in an entrancing web of sound and sends you spinning into space, whether it be in Texas or Alpha Centauri.