Will Ackerman, Jeff Oster & Tom Eaton: The Echoes Interview
Podcast: Play in new window | Download
Subscribe: RSS
Guitarist Will Ackerman, founder of Windham Hill Records, horn player Jeff Oster and multi-instrumentalist Tom Eaton have gotten together on an album that might remind you of the halcyon days of Windham Hill.  It's called Brothers, reflecting their longtime musical association, but their first ever full-collaboration as a trio. The cover even has the signature look of that label.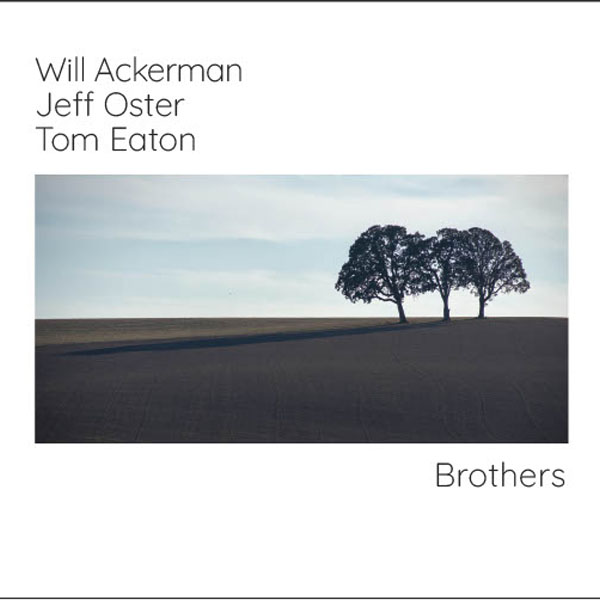 We talk to the three musicians about new age nostalgia on in the Echoes Podcast.
Hear our profile on Will Ackerman, the 28th Icon of Echoes here.  See the complete list of the 30 Icons for 30 Years of Echoes.