Celestial Landscapes from Erik Wøllo: the 23rd Icon of Echoes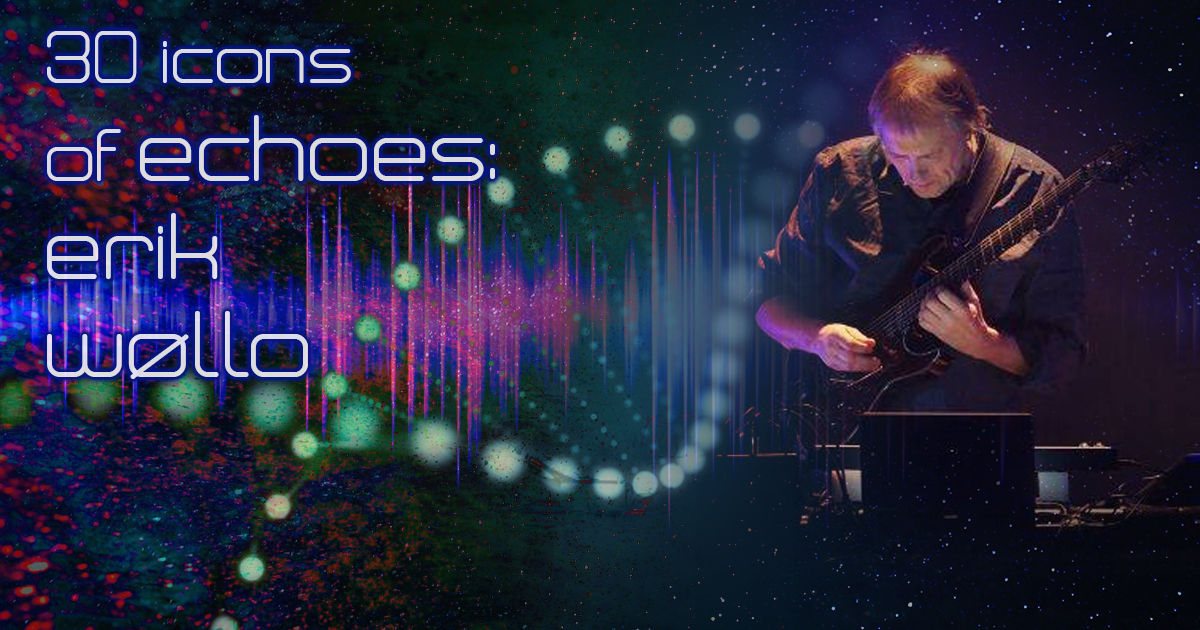 The 23rd Icon of Echoes is Norwegian guitarist Erik Wøllo.  Erik has been on the Norwegian music scene since the early 1980s.  He had played in a progressive rock group called Celeste which also included keyboardist Oystein Sevag and saxophonist Bendik Hosfeth.  But he's best known for his meticulously crafted electronic solo albums, beginning with his third album in 1985, Traces, right up through his latest, Recurrence. He's also released collaborative albums with Steve Roach, Ian Boddy, Michael Stearns and many more. He's played live on Echoes three times and had six CD of the Month picks. Tonight 5/26/2021 we'll hear a live performance by Erik from 2010 and a suite of his music and collaborations as he sculpts celestial landscapes for guitar and synthesizer.
See the complete list of 30 Icons for 30 Years of Echoes.