London Grammar's Californian Soil - Echoes May CD of the Month
by John Diliberto 5/1/2021
How can you tell when a recording is a concept album? When it opens up with an orchestral overture called "Intro." And Californian Soil lives up to that intro with an album that is both an introspective and buoyant exploration of personal identity and place in the world. Singer Hannah Reid, guitarist Dan Rothman and keyboardist Dot Major form this trio of 21st century troubadours, creating an album of enveloping moods and dark lyrics that hover at the the border of oblique and pointed. It's a meditation on love, loss and America.
The first actual song, the title track, addresses those themes in a languid. loping, horse-clopping kind rhythm against a twangy western style guitar, while Reid sings about losing and finding her identity. Her voice ranges from a falsetto of yearning to a the low alto of a woman in control who knows what the deal is, and its going to change. That theme of identity also emerges in "Lose Your Head" as Reid drops a "How-do-you-sleep-at-night" declaration on a someone who has mistreated her. You can tell who ends-up on top as the sound accelerates into a triumphal crescendo with an almost 'double-dutch" kind of chant, against a wood-clap percussion loop.
These songs are couched with some of the band's most elaborate arrangements. Rothman and Major, using loops synthesizers, all kinds of guitar effects and piano, conjure up a variety of soundscapes to embrace Reid's voice, from the gospel/soul grooves of "Missing" to the textural space of "All My Love." Strings appear on several tracks, arranged by Sally Herbert, that give them an orchestral glow without the sweetening.
There are a few more spurned-lover songs like "How Does it Feel" and "Lord It's a Feeling," the latter a powerful decimation of someone else's lover who dominates and belittles, powered by an electronic push by song co-producer George Fitzgerald.
"I saw the way you made her feel like she should be somebody else.
I know you think the stars align for you and not for her as well"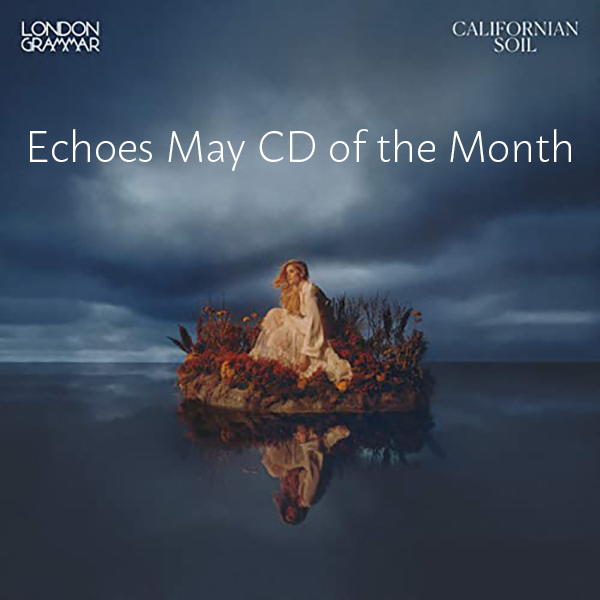 Amidst all the songs of loss, Hannah Reid has found love, which is obvious in the poignant "All My Love." It's a searing slow burn, as Reid sings in a hymn-like style over spare electric piano and the faintest of drones, her voice echoing in the canyons of her mind. This could be a prayer as much as a love song, the way Abbess Hildegard von Bingen's sacred hymns could be love songs.
A more buoyant take is "Baby It's You." It's no relation to the 60's hit by The Shirelles and Smith, written by Burt Bacharach, but it does share its wrapped-in-love message. It moves from doe-eyed yearning into a EDM groove of siren whoops that drop into her "Baby it's You" chorus, just her voice against a pad, before taking off again.
Dream pop artist's themes are almost always centered around laments of loves lost and hearts broken. And London Grammar has recorded their share of those as well. But on their last couple of albums you can hear deeper meaning, and reactions to political, cultural and social events. It's not always obvious. You can hear it more subtly on "Talking," where she takes on the treatment of women, and "I Need the Night," an impassioned song about God as a female, and drinking with friends. It sounds like it could be a pandemic lament as she cries, "I need the night. And I need this drink. Will you sit with me and bring all your friends?"
And then there is the closing track, "America," a lament for the country that provided pretty much all of the band's early inspirations. Over a spare, blues-flecked, strummed electric guitar and some ambient effects, Reid sings in her deepest, most impassioned voice.
But all of our time chasing America
But she never had a home for me
All of our time chasing a dream
A dream that meant nothing to me
Although Californian Soil is their most upbeat album to date, it still exists in the terrain of introspective melancholy that London Grammar have carved out for themselves, and no one does that more seductively. They are the warm embrace we all need. Turn the lights out, but turn the volume up, for an album that envelops you in its sound and journey.