Carl Weingarten's Ember Days : Echoes April 2021 CD of the Month
by John Diliberto 4/4/2021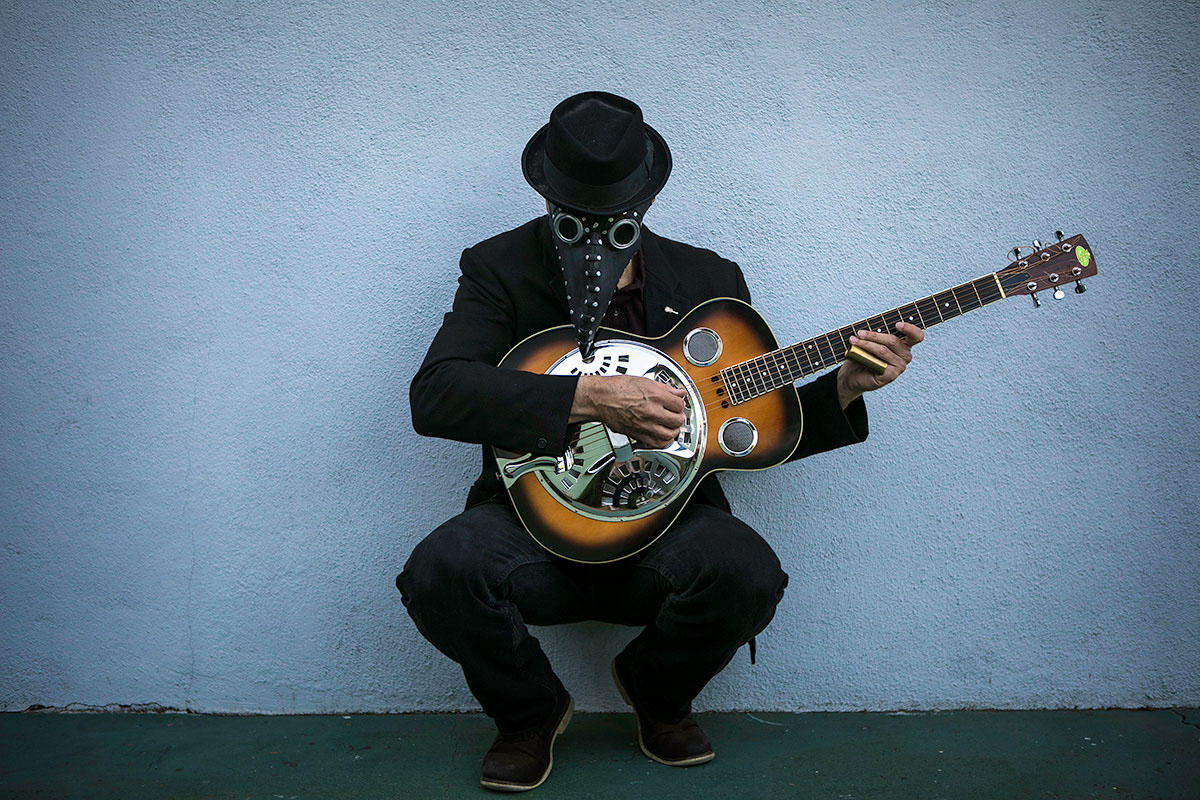 With Ember Days, Carl Weingarten picks up where his last Echoes CD of the Month, Life Under Stars, left off seven years ago. It has that same mix of rustic pastoral moods, gentle melodies and serpentine electric slide guitar solos. But even though Weingarten layers acoustic, electric, dobro, and slide guitars, it's not a "guitar album." Instead, it's about the intricate, craftily interwoven melodies and moods he generates. It's music with an open heart, that, despite pandemic, fires and isolation, sees the sunny days ahead.
Carl Weingarten is a musician who has taken an under-the-radar approach to his career. He made powerful music in the early 1980s with his progressive rock band, Delay Tactics. Then he went through a Fripp & Eno-inspired ambient period. But since moving west from St. Louis, his sound has attained a more rustic hue. He picked up the dobro and started to play slide on that as well as electric guitar, resulting in a series of albums like Slide of Hand and Redwood Melodies: A Traveler's Companion. He remains relatively unknown, although he plays with great musicians like trumpeter Jeff Oster, bassist Michael Manring, guitarist Fareed Haque and Tangerine Dream's Ulrich Schnauss.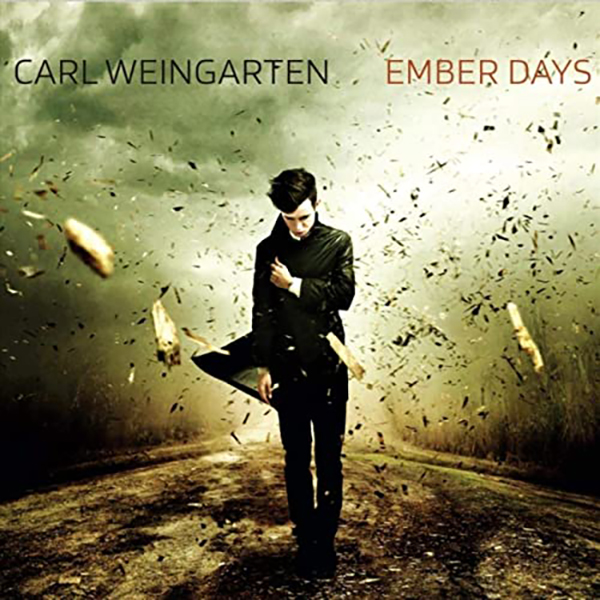 But he lights up my radar screen every time a new album comes out, and Ember Days is one of his best. It's an album of acoustic-based journeys, but with subtle electric arrangements. Most tracks feature Weingarten on acoustic guitar and electric slide guitar as well as electronics. On each tune, he's joined by just a few musicians who flesh out his arrangements. Besides some of the musicians mentioned, they include keyboardists Kit Walker, Peter Calandra and his collaborator form his days in St. Louis, Walter Whitney,
Tate Bissinger is the secret weapon of Ember Days. She appears on four tracks, sometimes sounding like an angelic choir in the deep background, as on "Skying Out." Sometimes she doubles Weingarten's guitar in a vocalese that is more classical than jazz.  She goes there on on the title track, a wistful reverie with a guitar loop and a distant wave of string pads underpinning Weingarten's plaintive melody.
Each piece on the album seems to have a sense of place, and you would feel that even if they weren't alluded to in the train track video of "Round Robin" or in song titles like "What the Raindrop Saw" or "Brother Mountain."  You can hear the country twang on that last one, with a bit of a Southern California 70s rock sound. Weingarten and Peter Calandra create a gentle, chime-like arrangement that sounds as if country music went to heaven.  Michael Manring plays two basses on that track as if one weren't enough from him. On "Round Robin", his fretless doubles Weingarten's guitar melody while his 10-string bass lays down some bottom groove.
Weingarten is a child of late 60s rock, and you can hear that sound in some of his playing. It rises up on "Goodbye Sun" where he taps his psychedelic side with a sustained guitar solo that recalls the late Randy California of Spirit, with a fuzzed, sinewy sound that weaves glissandos of melody.
Ember Days is something of a pandemic album. You might discern that from the plague mask Weingarten is wearing in the picture. The guest musicians worked remotely and Weingarten played percussion and synth himself. That's also a reason why there are so many interwoven guitars. It's also an album born from the tragic, sky-reddening California brush fires of 2020, hence the title and the young man walking through wind blown embers on the cover. But even though Carl Weingarten was stuck in his home studio, watching the burning skies, on Ember Days he's created an album that will take you other places.

THE END