March CD of the Month: Johnson & Keaggy's Ravenna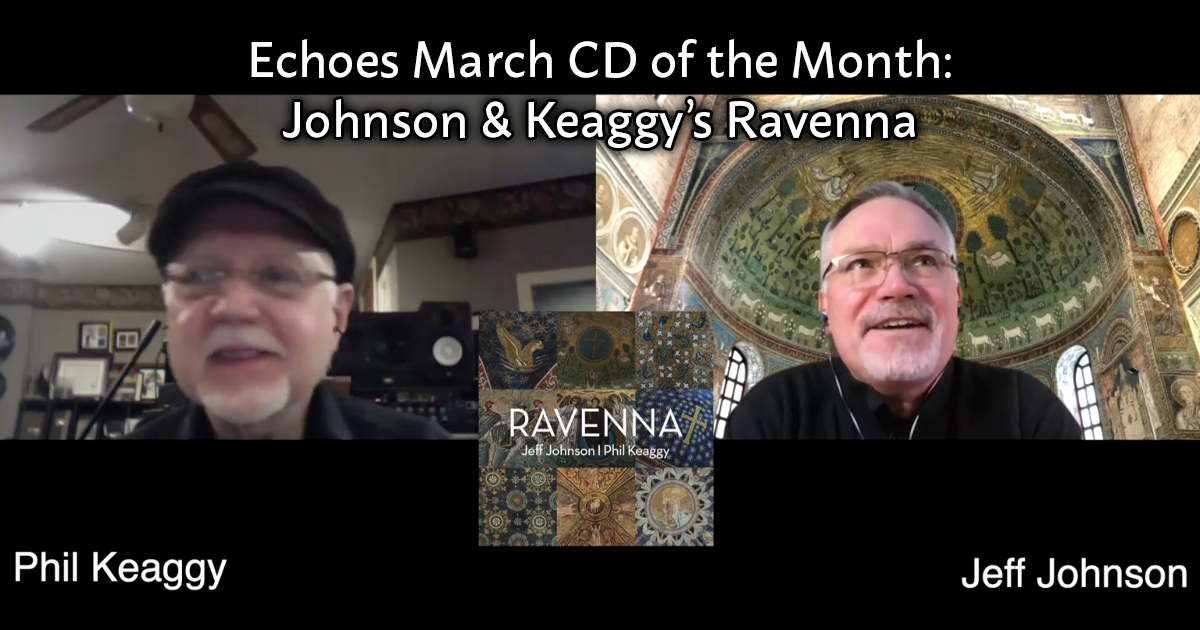 Echoes March CD of the Month is Jeff Johnson and Phil Keaggy's latest pastoral opus, Ravenna.  Inspired by the mosaics of this Italian town, they create musical mosaics, lacing keyboards, guitars and more. Join us on a trip to Ravenna with Jeff Johnson & Phil Keaggy.
The many moods of Thievery Corporation. In 2020, Thievery Corporation released their Symphonik album, with orchestral renditions of some of their best known songs, and Eric Hilton, one half of the duo, released a pair of ambient lounge music recordings, The Impossible Silence and Infinite Everywhere. We put together a 2020 interview with Hilton and a 2010 interview with his Thievery partner Rob Garza, about a music born in dub and music sampling.
(c) Copyright 2021 Pennsylvania Public Radio Associates, Inc.
As an Amazon Associate, we earn from qualifying purchases.