March CD of the Month: Johnson & Keaggy's Ravenna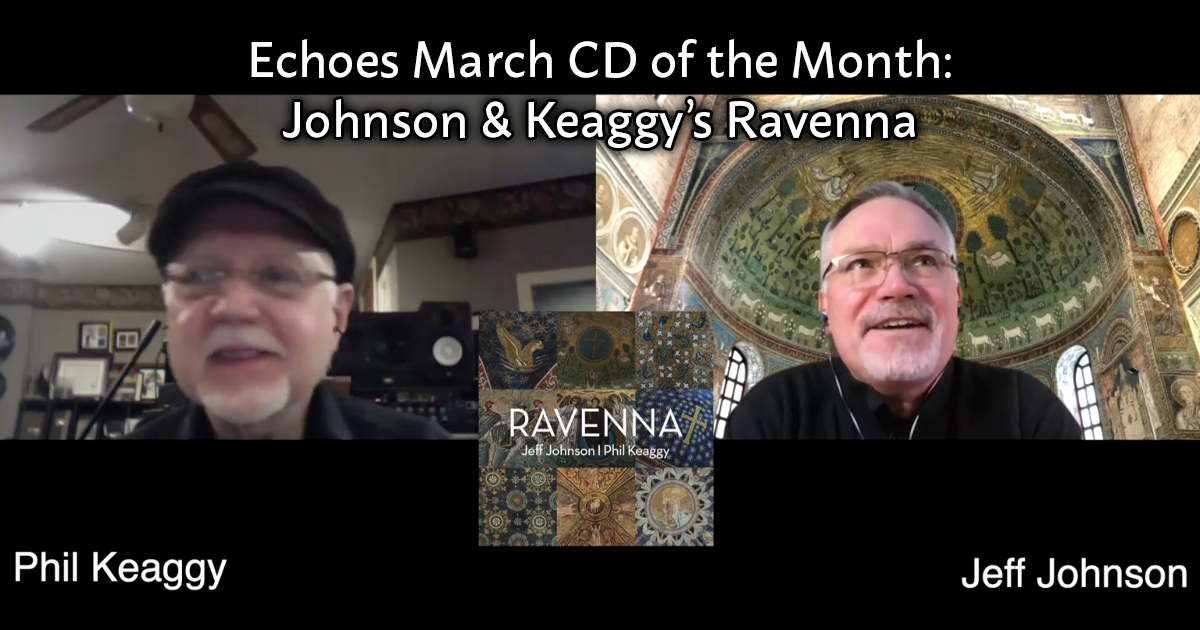 Echoes March CD of the Month is Jeff Johnson and Phil Keaggy's latest pastoral opus, Ravenna.  Inspired by the mosaics of this Italian town, they create musical mosaics, lacing keyboards, guitars and more. Join us on a trip to Ravenna with Jeff Johnson & Phil Keaggy.
© Copyright 2021 Pennsylvania Public Radio Associates, Inc.
As an Amazon Associate, we earn from qualifying purchases.