Roedelius, Thievery Corporation & Philip Glass, an Icon of Echoes, in Echoes Podcast.
Podcast: Play in new window | Download
Subscribe: RSS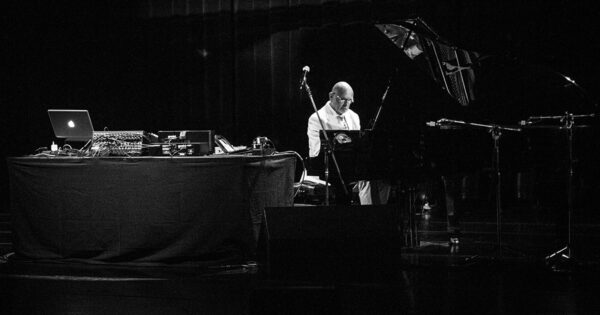 Hans-Joachim Roedelius was a founding member of the bands Cluster and Harmonia, groups that influenced artists like David Bowie on his Berlin Trilogy and especially Brian Eno, who not only co-produced that trilogy, but went on to make music with these musicians as well. But while Roedelius began in the electronic zone, at 86, he says he's unplugging and just playing acoustic piano. His latest album is Drauf und Dran
Then it's the many moods of Thievery Corporation. In 2020 Thievery Corporation released their Symphonik album with orchestral renditions of some of their best known songs and Eric Hilton, one half of the duo, released a pair of ambient lounge music recordings,  The Impossible Silence and Infinite Everywhere.  We put together a 2020 interview with Hilton and a 2010 interview with Garza about a music born in dub and music sampling.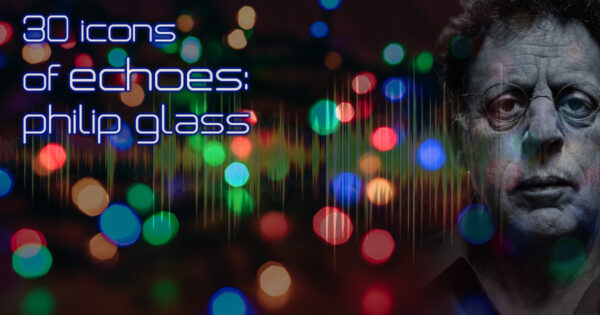 Finally the latest in our Icons of Echoes series. It's a minimalist dervish when we hear the fifth Icon, Philip Glass. We'll hear a profile of this highly influential composer, who inspired artists like Tangerine Dream, David Bowie, Brian Eno and more. He created at the dawn of minimalism with Steve Reich and Terry Riley and has gone on to score operas like Einstein on the Beach, movies like Mishima and the influential "Qatsi series" of films: Koyaanisqatsi, Powaqatsi and Naqoyqatsi. Spin in minimalist cycles with Philip Glass, an Icon of Echoes. See the complete 30 Icons of Echoes.