Brian Eno Number One Icon of Echoes: 10 Essential Albums
Brian Eno: #1 of 30 Icons of Echoes.
Ten Essential Brian Eno Albums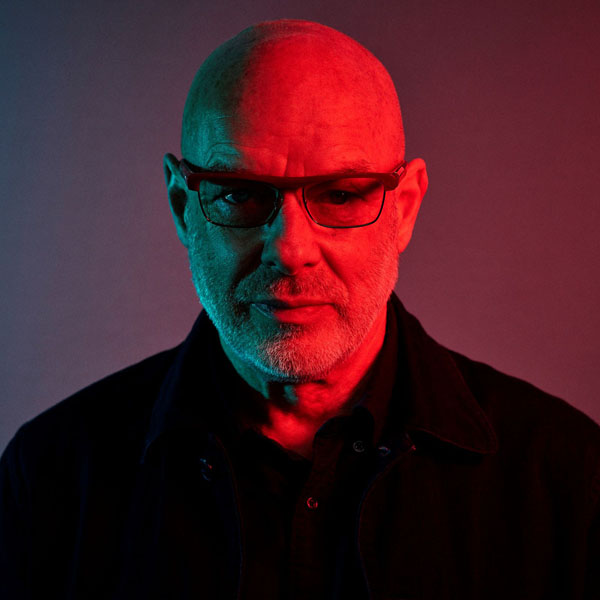 Brian Eno is so deep in the DNA of modern music that it would take a lifetime to tease out all the strands. On Echoes, there isn't an artist who doesn't cite him as an influence or inspiration and I suspect that across the greater music universe his impact is only slightly less.  Beginning with Roxy Music in 1971, Eno has cut a subliminal swathe through music.  He created an entire genre with the concept of Ambient Music and took avant-garde concepts into pop with artists like U2, Coldplay, Talking Heads and most notably, David Bowie on the Berlin trilogy of albums, Low, Heroes and Lodger.  He's recorded and collaborated on dozens of albums over the years.  They can sometimes be uneven with moments of brilliance married to stretches of failed experiments that are conceptually challenging, but musically less engaging.  But no doubt Eno has made some nearly perfect albums, all of which remain influential.  While some of my favorite songs are from later-period Eno albums, notably "And So Clear" and "Under" from Another Day on Earth and "Persis" from Drawn from Life, when looking for essential Eno, it's natural to tend toward his earlier works. But there are subtle earth shakers later on as well. Here's the 10 that I would consider essential.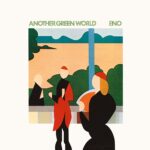 1 – Another Green World
This is the second album where Brian Eno employed his Oblique Strategy cards, conceived with artist Peter Schmidt.  (The first album was Taking Tiger Mountain (By Strategy). Even if the card said "Emphasize the flaws" or "Do nothing for as long as possible." He tells a story about "Spirits Drifting" in the Eno interview that runs on Monday.  But despite the John Cagian aspect of Oblique Strategies, Eno arrived at an album that brought the worlds of song and ambience together. Instrumental tracks like "Zawinul/Lava" (named for Weather Report keyboardist Joe Zawinul) and "Becalmed" are haunting mood pieces with slow-drip atmospheres.  His songs range from the raging crosscut snarl of "Skysaw" to another one of his oddly affecting exercises in unsentimental nostalgia, "Golden Hours."  If you have only one Eno album, Another Green World is it.  It has the seeds of virtually everything he's done since.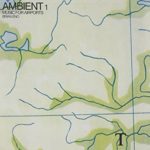 2 – Ambient 1: Music for Airports
The blueprint for ambient music, Music for Airports is built out of layered loops of melodic fragments played on acoustic and electric piano, synthesizer and voice.  Deceptively simple in concept, it yields incredible depths of sound with a surprising melancholy for such a "functional" concept.  When Bang on a Can recorded an acoustic version of this album in its entirety, they cast a light on the complex relationships and tantalizing sound design of Eno's original work.  Listening back to this, it also made me appreciate Discreet Music more, especially the title track.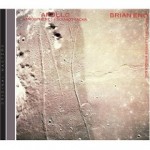 3 – Apollo – Atmospheres & Soundtracks
This is arguably the most perfect album that Brian Eno has made.  And since Eno isn't a musician who strives for perfection, it's a real rarity.  Written for a documentary about the Apollo space missions, Eno, along with his brother Roger and producer Daniel Lanois, crafted a set of melodically charged mood pieces, that weren't ambient, but had that yearning, never-ending melancholy of works like the Pachelbel "Canon."  Using synthesizers, piano and lap steel, each piece is a sublime gift that holds together better than any other Eno album besides Music for Airports, which, after all, only had four pieces.  In 12 tracks, Eno and company leave you breathless, from "An Ending (Ascent)", the most haunting of Eno works to "Always Returning."  I hadn't thought of it until now, but in using Lanois playing lap steel guitar, Eno may also be responsible for creating the Ambient Americana subgenre.  "Deep Blue Day" was used in Trainspotting when Ewan MacGregor dives into the filthy toilet.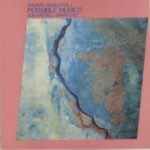 4 – Jon Hassell & Brian Eno – Fourth World Volume 1 Possible Musics
Trumpeter Jon Hassell was already constructing his modally operated, ethnically tinged drone works for his electronically enhanced trumpet.  But Eno took it to another level of depth and accessibility when they teamed up on Fourth World Volume 1 Possible Musics.  Tracks like "Chemistry" and "Charm (Over Burundi Cloud)" were global swamps teaming with details hidden behind shadows and roiling fog.  This album, like Music for Airports, was a blueprint, still being employed by techno-tribal artists like Steve Roach and Robert Rich.  Any of Hassell's albums, many produced by Eno, come highly recommended.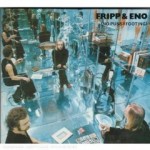 5 – Fripp & Eno – No Pussyfooting
We might forget that this album actually preceded Eno's better known ambient works.  I could make an argument for the follow-up, Evening Star, as equally essential, but I'm going with No Pussyfooting for the purity of its concept and the accent on Fripp's endlessly undulating sustained guitar leads.  It's just two tracks, "The Heavenly Music Corporation" and "Swastika Girls," played live, the former just with guitar and the later with guitar and synthesizer.  Using a tape-loop system similar to Terry Riley's in "A Rainbow in Curved Air," Fripp and Eno would play, their signal recorded on one tape machine which then looped to a second machine which played those notes back into the first deck accompanied by further improvs from the musicians which proceeded to get layered up.  While Fripp has captured the magic of this technique, now updated to digital looping systems, on several albums and performances, subsequent Fripp & Eno recordings after Evening Star always sounded like sketches and outtakes.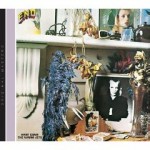 6 – Here Come the Warm Jets
Brian Eno's solo debut was somewhat calculated to play off the reputation he'd build with Roxy Music so it was based around songs with something like a pop structure.  But Eno was already bending and twisting those structures into new forms.  "Baby's On Fire" revealed his lacerating lyric sensibilities and one of Robert Fripp's most shredded guitar solos.  But Eno was also revealing a more introspective, almost nostalgic side with the affecting bittersweet "Some of Them Are Old" and the reverie of "Some Faraway Beach."  But then there's the hallucinogenic sprawl of "Driving Me Backwards" that puts the angst that's always in Eno's music smack in your face.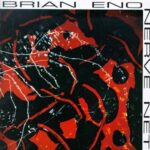 7 – Nerve Net
This is Eno at his most aggressive. It's actually the album that was supposed to be My Squelchy Life. When that recording's release got delayed, Eno declined to put it out, saying to me, "I'll release whatever I'm working on that time, and it's likely to be different." But it wasn't so different as it salvaged several songs from Squelchy including "JuJu Space Jazz," a song whose title might sum up the sound of the entire Nerve Net album: Sun Ra meets industrial electronica.  It's an album of driving rhythms, jagged textures and Eno crying out to the abyss in songs like "Fractal Zoom" and traversing the darklands on swampy tracks like "Wire Shock". Some songs are a matter of taste like the jazzy kinda rap track, "Ali Click" but songs like "Web" are a relentless drive through a Blade Runner landscape.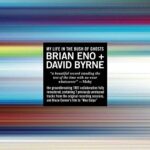 8 – Brian Eno & David Byrne: My Life in the Bush of Ghosts
This album almost equals the aggression of Nerve Net. Recorded between Eno's production of Fear of Music (1979) and Remain in Light (1980) for Byrne's group, Talking Heads. It was a departure for both artists. They sampled recordings of Arabic singers, radio disc jockeys, Muslim chants and even an exorcist and used those in place of vocals. It's a technique that Eno took from the solo recordings of Can's Holger Czukay, but manipulating the voices through editing and loops to create a more singer-like effect. They layered them atop techno-treated tribal grooves, jittery guitars and swirling synthesizers. Going back to it now, it still sounds like the 21st century 39 years after its release.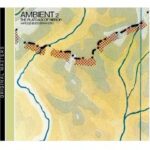 9 – Harold Budd and Brian Eno:  Ambient Vol. 2: The Plateaux of Mirror
So beautiful. Just so, so beautiful. This meeting of pianist Harold Budd and Eno, along with Daniel Lanois was one of the first glimmers of ambient chamber music. Budd was something of an avant-garde musician from LA and Eno had produced his incredibly heart-wrenching album, The Pavilion of Dreams on his Obscure label. This was different. Bud played melodic rain drops of acoustic and electric piano, shadowed and brushed by Eno's effects and sound processing treatments. So many have copied this sound, but few attain the emotionally honed perfection that Budd and Eno created.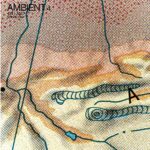 10 – Ambient 4: On Land
Ambient used to refer to the sounds around you and that's a bit of what Eno does on this album, using recordings of animals like rooks, frogs and insects as well as their surrounding environments. This is more of a musique concrete album than an electronic one. There's not so much synthesizer but lots of sound from Eno's other recordings that he has sliced, diced, slowed down extensively and filtered through reverbs and other processes. It results in a landscape that tends toward the dark and foreboding.
The End.