California Guitar Trio, Hiroki Okano and Silver Apples Remembered in Echoes Podcast
Podcast: Play in new window | Download
Subscribe: RSS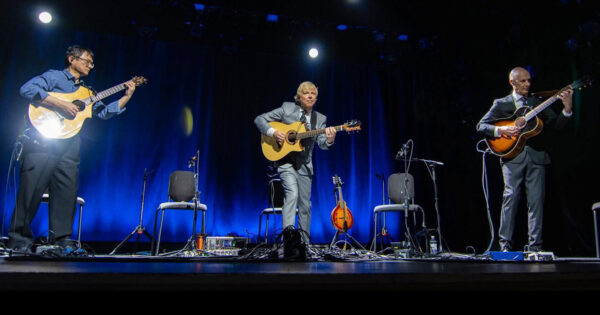 California Guitar Trio Interview, Hiroki Okano Profile, Silver Apples's Simeon Coxe Remembered in Echoes Podcast
The California Guitar Trio talk about their Echoes CD of the Month, Elegy. CGT has been around for a little over three decades and have recorded 18 albums. They got together in the 80s while studying with King Crimson guitarist Robert Fripp in his famed Guitar Craft course and played in his League of Crafty Guitarists. They've taken those teachings and deployed them across an eclectic range of music that includes covers of Queen and Pink Floyd as well as John Cage and many original compositions. Their latest album may be their most coherent and finely crafted yet, even though it was recorded in AirBnB living rooms while on tour this past winter just before Pandemic lockdown. Hear the latest chapter of California Guitar Trio's journey on Echoes.
Read a review of their album Elegy.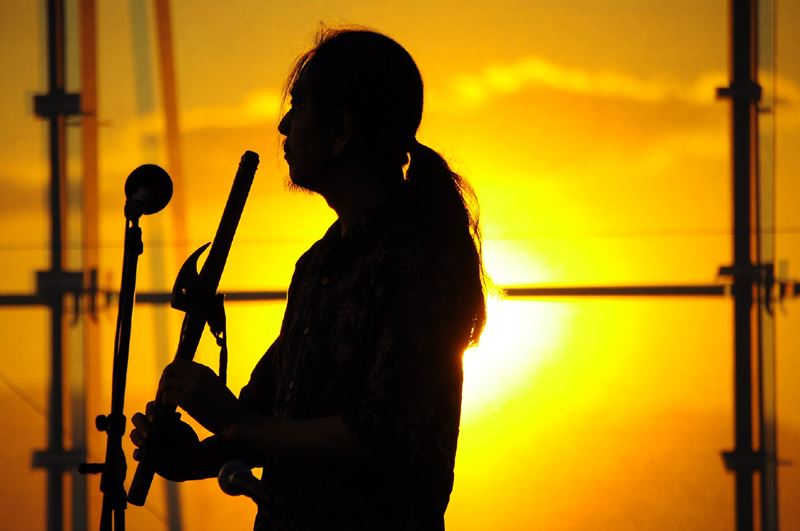 And speaking of CD of the Month Picks, back in December of 2017 we selected Hiroki Okano's album, Return to the Soul. At the time we produced a podcast review of the album. This week, we played all 51-minutes of Hiroki Okano's new album, Quantum Leap Breeze on Echoes. It was the first time we'd ever don't something like that. Listening back to that podcast I realized it was more of a profile of Hiroki Okano than an album review so I thought I'd give it another spin today because we've been playing this authentic and inventive musician since 1991.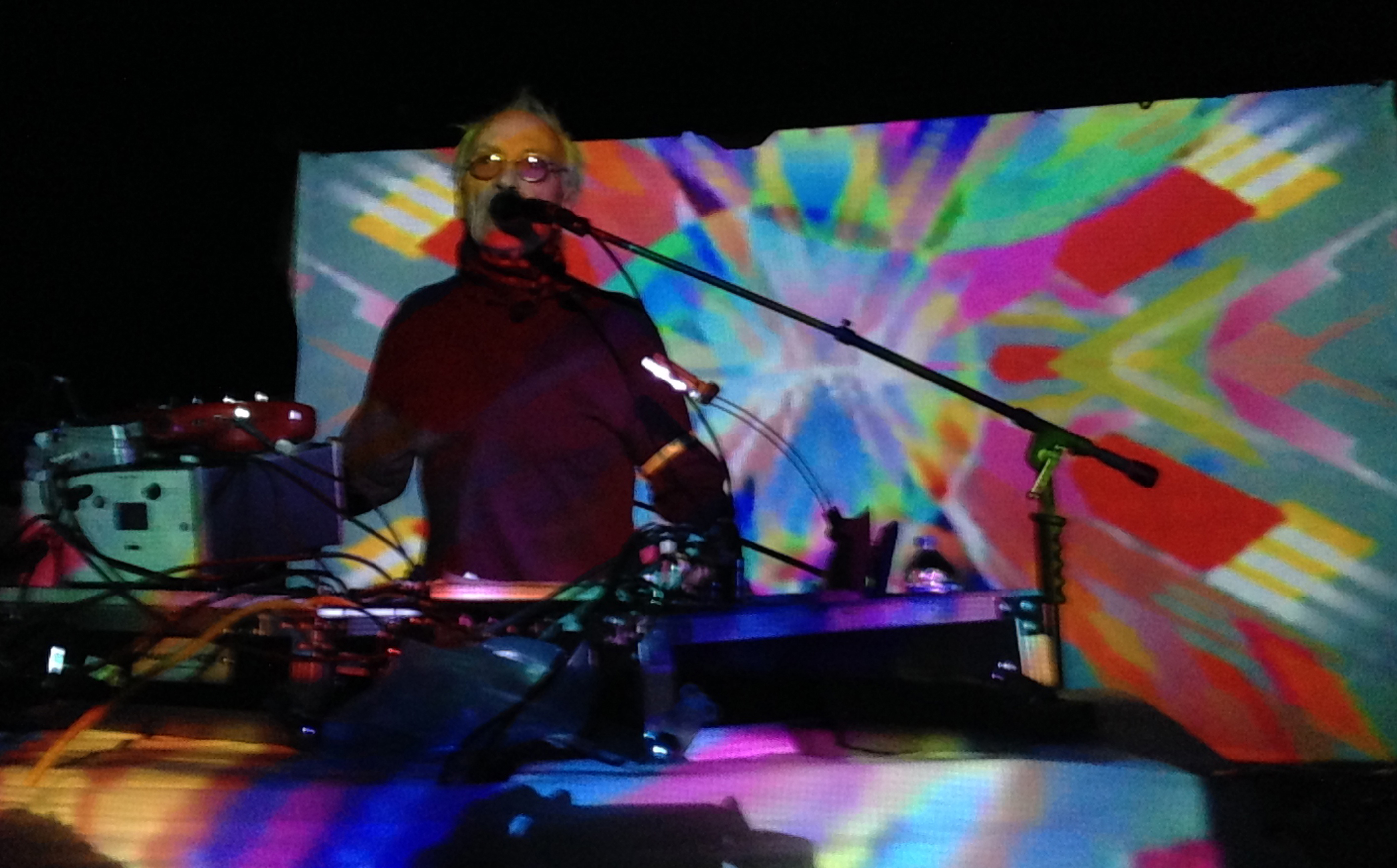 Silver Apples were the first electronic pop band. They formed in 1967 and released their eponymous debut in 1968.  They had no synthesizers or electronic keyboards, just Danny Taylor on drums and Simeon Coxe on a collection of audio oscillators controlled by telegraph switches, buttons and knobs.  They were right in the center of the psychedelic 60s, opening for many of the major acts at the time and jamming with Jimi Hendrix.  Danny Taylor died in 2005 and now Simeon Coxe has joined him in the electronic web of the universe. He left on September 8.  In the Echoes Podcast, we go back to our 2013 interview with Coxe at the Mountain Oasis Music Festival.