Hiroki Okano's Return to the Soul: Echoes December CD of the Month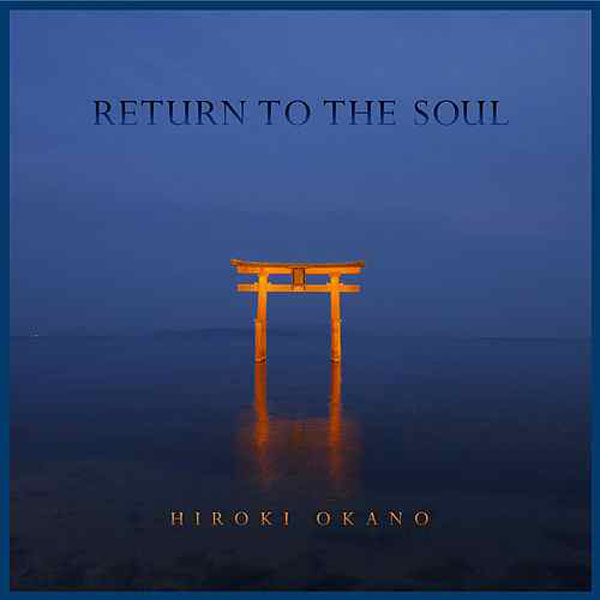 Back in the 1990s, there was a wealth of innovative and meticulously etched music coming out of Japan. Besides Kitaro, (already living a long time in America) there was Yas-Kaz, Azuma, Ryuichi Sakamoto and Jalan Jalan. Among them was Hiroki Okano, a multi-instrumentalist whose music was linked to spirit – he was training to be a Buddhist monk- and the environment. The Shinto religion's reverence for nature is deep in his soul. In the early 90s he had an installation with 1500 wind chimes strung up an entire mountainside in Japan. You can hear it on Music of the Wind. When he's not in the mountains, his music mixes electronic ambiences and grooves, flutes, koto, bouzouki and only occasionally, environmental sounds.
In 2016 he released two albums in Japan, Water Goddess and Return to the Soul that are an evolution of his earlier music. Domo Records issued them in America this past month.
I picked Return to the Soul  as the CD of the Month.
Going back to his first album, 1987-1990, released back in 1991, his music has always been marked by melodies etched with breeze-like refinement, sometimes with actual breezes, but I'm really speaking metaphorically to the meticulous artistry of his sound. Although he first came to us as an electronic musician, flutes have become a dominant voice for him. He's collaborated with Mexican flutist Guillermo Martinez and English new age artist Nigel Shaw on a couple of records. He also had an acoustic world fusion group for a while, The Wind Travelin' Band and they recorded with Native flute player, R. Carlos Nakai. On Return to the Soul, Okano continues to bring traditional sounds into a 21st century space.
Okano is one of those musician who can create an epic in five minutes. "Rimpa: Spring Storm" is part of a three movement Rimpa suite, which takes its name from an ancient Japanese style of art. It's a multi-faceted work that reminds me of The Beach Boy's "Good Vibrations." Not in sound. Okano isn't playing rock and roll, but in the way it packs so many changes and moods into such a short span of time. A gentle, native flute passage opens before moving into a sequencer and taiko drum groove with koto articulating an insistent riff on top. Synthesizer glissandos drop in, the drums get more intense when it suddenly drops off to a deep space groan of synthesizers with native flute. It's a free-fall, meditative pause before resolving to a sweeping, epic electronic crescendo. It feels like a world fusion symphony in miniature.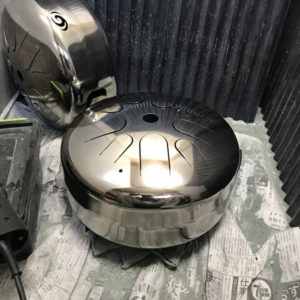 Return to the Soul crosses a range of New Age moods. "Rimpa: Cosmos" is based around the tuned metal percussion cycle of the Gankdrum, a variation on the Hang drum. Plucked koto accents and echoing flutes blow perfumed air across this serene landscape. On the other hand, ".JP", one of the tracks from a previous album, sends out space signal synths before establishing its slowly accelerating groove. A stringed instrument, possibly the Chinese bowed lute, the erhu or the Japanese version, the kokyū, drip with mournful sweetness recalling the Armenian duduk flute. It's a sound that Kitaro has also employed a lot. ".JP" is a surprisingly idyllic take for a song that takes its name from Japan's internet country code top-level domain.
A couple of songs, "Moon Mountain" and "Mantra of Light (Koumyou) have chanting which will sound like Native American chants but I suspect they are actually the chants of the Ainu, Japan's native people. Tradition is taken to the 21st century.
Return to the Soul is an album that can be used as soothing background music, but deeper listening will take you on a global fantasy of entwined Native American and Asian bamboo flutes, Gankdrum, koto, ethereal synthesizers and more in a soulful, and delicately drawn world fusion. Hiroki Okano is a Zen gardener of sound, where everything is balanced and in its proper place.Return to the Soul will put you in that place as well.