Dead Can Dance's "Dionysus" is Echoes November CD of the Month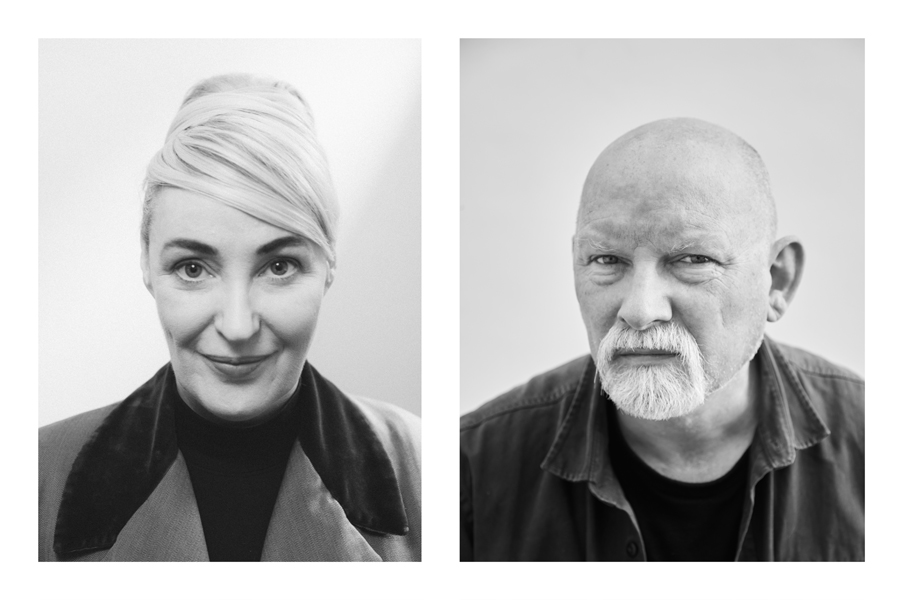 Channeling the exotic can be a dangerous artistic endeavor. Move the wrong way and you sound like Les Baxter shlock, run in another direction and you sound faux-ethnic, a wannabe African or Indian. And then there's the outright irony of Can's "Ethnological Forgery Series." Dead Can Dance has threaded that line since their 1984 self-titled debut. There isn't a shred of irony in Dead Can Dance, but they can hover over those areas of shlock and faux. Yet they've never fallen into that trap.
But Dionysus may be their most challenging album and for many reasons. It's a conceptual work based on the story of the Greek mythological god of wine, fertility, and ecstasy, and comes as two extended tracks, 17 and 20 minutes each, albeit with seven very discrete sections. The album was entirely conceived by Brendan Perry. Singer Lisa Gerrard, one of the remarkable instruments of our day, a heavenly voice channeling a global, ecstatic spirit, is barely present. In fact, there are vocals on the album that are sampled female voices and choirs and not Lisa Gerrard.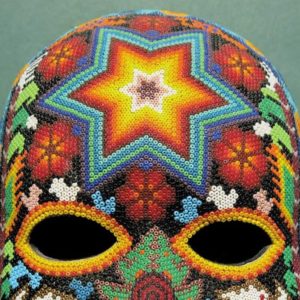 The sound of Dionysus harkens back to their 1996 release, Spirit Chaser, with tribal percussion and middle eastern melodic swirls. The opening movement, "Sea Borne," signals Dionysus' arrival to Greece from the east with ocean and harbor sound effects and a slow ominous percussion groove. Choral voices from samples call out against middle eastern strings.
Each piece follows a similar pattern, spare percussion, usually hand drums like dumbeks and bodhrans, emerge out of an environmental sound field, ocean sounds here, bird sounds there, sheep bleating, cattle or goat bells elsewhere, slowly building in layers across the groove that will propel through an entire section.
"Dance of the Bacchantes," is an orgiastic ritual. The Bacchantes were the female followers of Dionysus. An instrument that sounds like the one-stringed struck instrument, the malunga or berimbau, chatters against bull-roarers and a vocal sounding instrument while the virtual eastern string section lays down a sensual riff against female chants and cries. You can see the dance in your head.
The first real voices show up on the first movement of Act Two, "The Mountain." Against a tremulous yang ch'in, Perry and Gerrard duet in their exotic language of the imagination, crying out in yearning. For Perry, it represents Mount Nysa, Dionysus' birth place where he learned the Bacchic rites and initiations.
It's followed by Lisa Gerrard's other major appearance, "The Invocation" which draws upon her more Bulgarian vocal tendencies including a choir. It also highlights the yang ch'in, Gerrard's hammered dulcimer, a signature of Dead Can Dance, but little heard on this album.
The journey ends with "Psychopomp", which reads like something hallucinogenic, but it's the spirits who took the dead into the afterlife in Greek mythology, something that Dionysus apparently engaged in when he wasn't drinking, dancing or fucking. It's a solemn work with a spare rhythm, chattering effects like seed pods and rainsticks, and Perry and Gerrard, mournfully intoning the transition into another plane of existence. I wonder if this might be a metaphor for the direction of Dead Can Dance as we know them.
I was resistant to this album at first. Musically, Dionysus isn't such a departure for Dead Can Dance. The ritual percussion and exotic instruments are all there, but the lack of vocals certainly seems a harbinger of a new direction. If you're missing Lisa Gerrard's presence, and I am, then you might have a hard time entering its sound. But if you take the album on its own terms, Dionysus is a magical journey. As only the 3rd Dead Can Dance studio album in 22 years, I take Dionysus as a gift.

Dead Can Dance Anastasis Review