Forrest Fang Interview and We Remember Johann Johannsson in Echoes Podcast.
Podcast: Play in new window | Download
Subscribe: RSS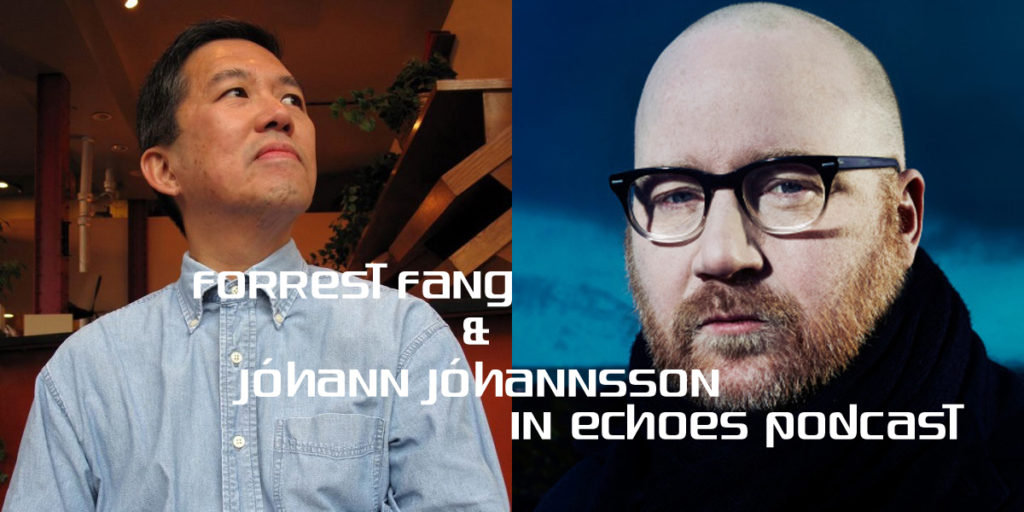 In this special edition of the Echoes Podcast we feature our interview with Forrest Fang as well as an archival interview with Jóhann Jóhannsson who died on February 10.
FORREST FANG:  For the last four decades Forrest Fang has been using western and eastern instruments as well as flowerpots and toy instruments. He manipulates them electronically into ambient world music soundscapes ranging from folkloric to deep space.  He's just released an ambitious new album that taps a more melodic and textural side called Scenes from a Ghost Train. Get your tickets now. We take a ride when we talk with Forrest Fang.
JÓHANN JÓHANNSSON: Jóhann Jóhannsson died on Saturday, February 10. He was one of those icelandic musicians like Sigur Ros, Hilmar Orn Hilmarrson and Olafur Arnalds who are besotted by the contemplative themes of classical composers like Arvo Part and Henryck Gorecki, but also are plugged in to contemporary music.  Johannsson mixed pensive orchestral compositions with moody, often abstract electronics in long, unfolding tone-poems.  We go back to a 2009 interview with Jóhannsson where he talks about his musical concepts.
Thanks to Russell Suereth who's latest album is Spiritual Odyssey and Hammock, who's latest release is Mysterium, for supporting the Echoes Podcast.