Poppy Ackroyd's Resolve Echoes February CD of the Month
By John Diliberto 1/26/2018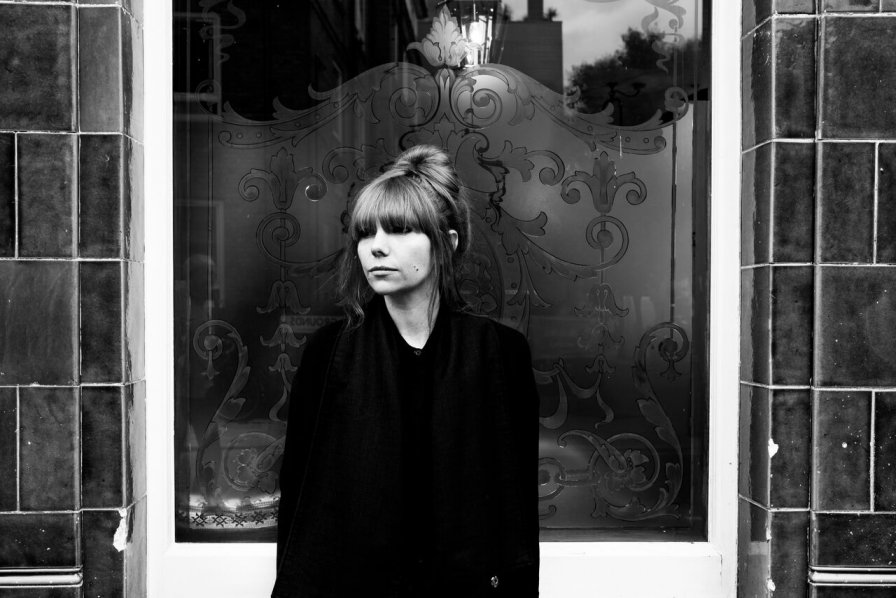 Neo-classical, post-minimalist music has been taking a new turn in this century as the generation of musicians who grew up on minimalism and alternative rock began composing. Nils Frahm, Nico Muhly and Ludovico Einaudi were the first wave. Ólafur Arnalds and Jóhann Jóhannsson were right there after them, and now the third wave has begun with Poppy Ackroyd. Ackroyd has evolved considerably in the six years and three albums since she began recording to release her a thoroughly modern album, Resolve. It's a tour de force of complex melodicism, novel tonal colors, and kinetic drive.
While many of her peers trail off into textural works, drone zone ruminations, soundtrack conventions and avant-garde explorations, Ackroyd's work is marked by a strong melodic drive and rhythmic thrust that recalls Italian composer Ludovico Einaudi. Even her more sonically extreme pieces like "The Calm Before," centered on a circular motif of clarinet key clacks, has an overriding melodic sensibility.
Ackroyd plays piano on all the tracks and she's a gifted musician as well as a composer. Although both Philip Glass and Steve Reich are deep in her musical DNA, it is Glass's stronger melodic sensibility and drive that prevail, as she sculpts expansive soundscapes and intimate reveries.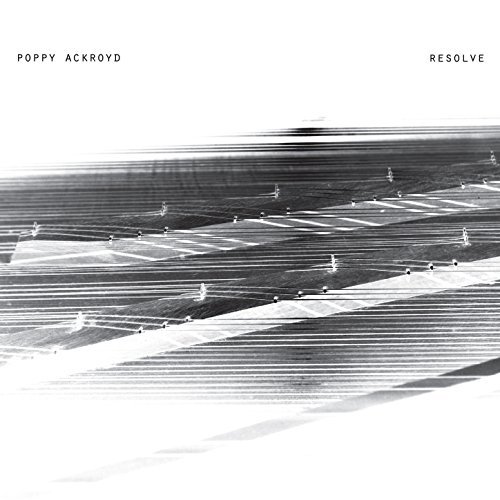 Some of her works are simple and intimate. "Quail" features just Ackroyd on piano, with Jo Quail on cello. Quail, from who the piece takes its name, is multi-tracked, with high harmonic glissandos underpinned by lower arcing cello lines and rhythmic chops. She creates a looping cello orchestra, with Ackroyd offering some inside the piano touches and a simple, ornamental counter-melody. The piece hangs, suspended in mid-air, like an Alexander Calder mobile in motion.
"Time" reveals Ackroyd's timbral inventiveness. It's a duet for piano and Hang drum, the metallic tuned percussion instrument. Manu Delago, a master of the instrument, lays down his melodic cycle against moaning sounds that could be bowed piano, rubbed Hang or uncredited synthesizer. It's the sound you'd expect to hear coming out of Avatar's forests of Pandora.
"Luna" is one of the lushest and most beautiful tracks on the album. The uncredited tuned and untuned percussion casts allusions to Steve Reich's signature works, as Ackroyd takes this sound into a more cinematic direction, adding Mike Lesirge's multi-tracked flute, clarinet and bass clarinet.
Ackroyd is a colorist. She loves arranging instruments and using unorthodox approaches. That's highlighted in the brief "Stems," which takes its title from struck wine glasses along with upright piano, harmonium, concert grand piano and violin.
The album concludes with "Trains," a joyfully driving piece with clacking sounds, overdubbed cello orchestra from Quail, and Ackroyd's austerely romantic piano theme that keeps moving forward in unresolved motion. It's a beautiful, clockwork composition.
With Resolve, Poppy Ackroyd has asserted herself as a new voice in the burgeoning and diverse world of post-minimalist composers, one who isn't afraid to put melody into her experimentation.