Gracie and Rachel Release Music Video for "(Un)comfortable"
Written by Cameron Kline on June 21, 2017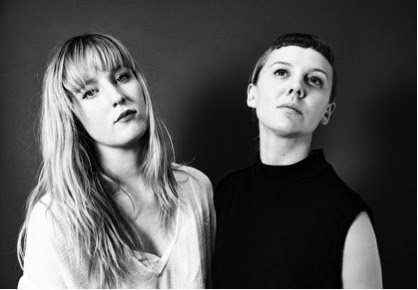 Gracie and Rachel have previewed the release to their self-titled album with a beautifully melancholic music video for their song, "(Un)comfortable." Following the release of their single "Only a Child," the video for "(Un)comfortable" is the second preview for their debut album that is set to release Friday, June 23rd. "(Un)comfortable," has a dark yet elegant tone that is produced with a single piano and accompanying violin, played by Rachel Ruggles. The instruments of their duo is exquisitely harmonized with Gracie Coates' delicate, captivating voice. Both Gracie and Rachel, who started out as high school friends, are now currently living in Brooklyn only with every other Indie band,  after attending different music schools around the country. The video is shot in black and white with a tight shot of Rachel's face, half-shadowed and moving through states of disconsolation that can be unsettling. She is silent while, Gracie sings the lyrics as a tiny, multi-exposed figure sitting on Rachel's hidden shoulders talking like a hidden voice to Rachel's face moves through shade of discomfort, until she leaps in with a brief harmony on the chorus. The song strives for strife as a more life-affirming stance in an environment of coexistence, but not ecstasy.  The release of their album will also kick-off their debut tour that is set to begin on June 24th, at Blackdome Music Festival in New York.