The Celestial Sound of Enya's Dark Sky Island-Echoes December CD of the Month
Iconic Irish singer, Enya has released her first album in seven years and it picks up where she left off. It's the Echoes CD of the Month for December.  How perfect is that?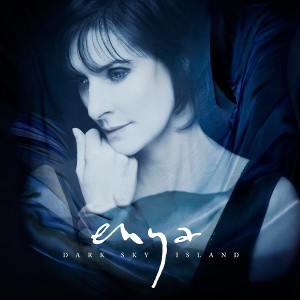 Only Enya can turn a hum into a celestial chant. That's the wonder of multi-tracking one of the most beautiful voices on the planet. It's the opening of her new album, Dark Sky Island, a song called "The Humming" that's meant to evoke the spin of the universe.
While the universe has been spinning it's been a seven orbits of the earth since there was a new Enya album and that one was a Christmas CD, And Winter Came…. Her last proper album, Amarantine, came out a decade ago. Yet, despite virtually no output and no touring, Enya remains  one of the most popular artists in the world. Her name has become synonymous with New Age music, but unlike that other mono-nominal artist, Yanni, it isn't uttered with a smirk of derisiveness. Enya has floated aloft of New Age stereotypes, a sound unto herself although you can hear her influence in artists like Briana Marela, Julia Holter, Adiemus, and Priscilla Ahn.
The Humming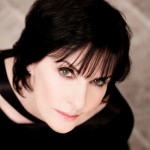 That sound is in full effect on Dark Sky Island,, an album that will be instantly recognized as Enya. She hasn't moved even one bit away from the style of Watermark, her breakthrough 1989 album. "The Forge of Angels" will evoke memories of "Cursum Perficio" with its marching rhythm, pounding piano chords and church-like bells. "Echoes in Rain" is a direct descendent of Watermark's "Orinocco Flow" with the exact same pizzicato strings and nursery rhyme lyric meter. In fact, most of the sounds will be familiar: the digital keyboards, the sonorous string samples, big bells, electric harpsichords and cathedrals of reverb.
Echoes in Rain

There is a spirituality to Enya's sound that is easy to construe as religious, and specifically, Catholic. That's the religion she was born and raised in with her siblings in Clannad, as was her lyricist, Roma Ryan. The"Alleluia" chorus on "Echoes in Rain" and a chant song called "Sancta Maria" draw upon catholic iconography The slow air of "So I Could Find My Way" sounds like a plea to God.
A thousand dreams you gave to me
You held me high, you held me high
And all those years you guided me
So I could find my way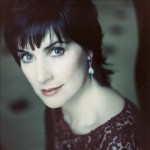 But Enya's spirituality is less religious and more cosmic, and the title track speaks to that. "Dark Sky Island" is the epicenter of the album. It has all the Enya signposts in a song that could be of lost love, or could be a hymn to the universe. Dark sky areas are zones protected from light pollution so you can gaze into the unfiltered heavens. The song was inspired by Sark Island in the English channel which has no outdoor lights and a lifestyle only slightly more modern than the Amish. The only way to reach the island is by boat and Enya and Roma Ryan use the sea as a metaphor to craft a song of return. "The blue voice of the sea," beckons her back but "from deep blue skies the heavens rise." The chorus namechecks constellations and stars:
Capella, Auriga
Eta Carinae, Sagitta
Aquila, Alpha Centauri
Dark Sky Island

Whether singing in English, Gaelic or Loxian (the elvish-like language invented by Roma Ryan) Enya doesn't need words to express the infinite. Just her voice, layered into choirs, suggests sanctity. It's certain that a lot of people will be going to the church of Enya's Dark Sky Island,.
~John Diliberto