Darin Mahoney started out as a cowboy, but now creates dreamy guitar music.
Podcast: Play in new window | Download
Subscribe: RSS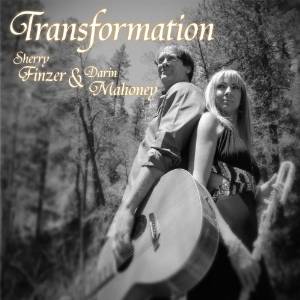 I made an interesting discovery a while back when I was producing our feature on flutist Sherry Finzer.  It was mostly about her album, Sanctuary III: Beyond the Dream, but since she also had a duo with guitarist Darin Mahoney, I decided to interview him for Finzer's feature as well.  However, Mahoney's story was so fascinating I decided to take what was supposed to be a side interview and turned that into a feature as well. Darin Mahoney started out as a cowboy, roping cattle and riding broncos in rodeos.  A near-death experience with cancer and an encounter with guitarist Will Ackerman's music changed his life.  Now he creates dreamy guitar music as a solo artist and in a duo with flutist Sherry Finzer.  Hear his story in the Echoes Podcast. Listen below or download from iTunes.